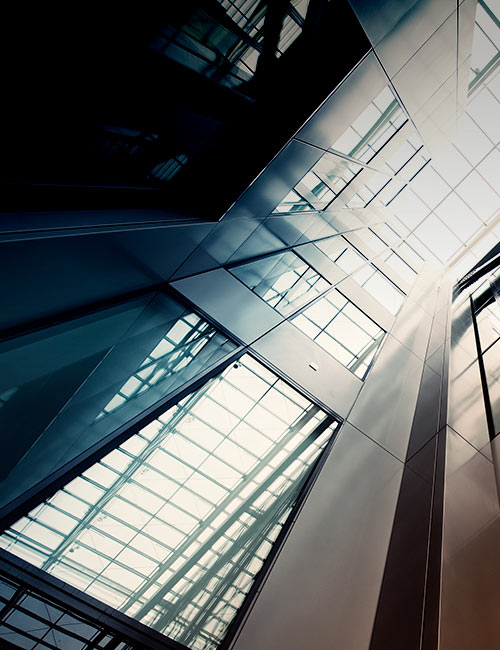 Writing and Communicating Your Forensic Report: two-part webcast series
Webcast
Writing and Communicating Your Forensic Report: two-part webcast series
Get experts' advice and learn techniques for writing your forensic report and communicating complex concepts.
Do you have an AICPA membership? 
Log in
 to apply your member discount.
NASBA Field of Study
Accounting
Author(s)
Natalia Greene, Rob Kester, Jolene Fraser
Product Number
WCFVSFR2107B
Product Details
Guidance to write effective forensic reports and communicate complex concepts
Part one: Learn the various types of forensic reports and techniques to enhance your writing ability.
Part two: Learn different illustration methods and examples of visualization methods to enhance your ability to express complex concepts.
Attend both webcasts to gain valuable knowledge and to boost your skills in writing and communicating these specialized reports.
Key Topics
Statement on Standards for Forensics Services
Overcoming the inability to have 1:1 to explain complex subject matter
Report communication of complex models
Simplification of complex subjects through illustration
Visual communication methods
Learning Outcomes
Recognize the different types of forensic reports and the applicable standards.
Identify important elements that should be included in the report.
Recall potential pitfalls facing forensic accountants.
Recognize when complex information needs to be expressed graphically or through illustrations.
Recall how to express complex concepts in a visual way.
Identify examples of visualization methods
Distinguish different illustration methods that can be used to display information both in a report and trial demonstratives.
Who Will Benefit
More Details
NASBA Field of Study
Accounting
Access
This is a digital product. With full paid access the content will be available to you for 3 months after purchase date.
Pricing
Do you have an AICPA membership? 
Log in
 to apply your member discount.
Group ordering for your team
2 to 5 registrants
Save time with our group order form. We'll send a consolidated invoice to keep your learning expenses organized.
Start order
Speakers
Natalia Greene
JD, CFE
Ms. Natalia Greene was admitted to practice in California and is also admitted to practice before the United States District Court for the Central District of California. Ms. Greene earned her Bachelor of Arts degree magna cum laude from the University of California at Los Angeles and her Juris Doctor from the University of Southern California. She was Phi Beta Kappa and the recipient of the Crispus Wright Scholarship Award and the Wiley W. Manual Award for Pro Bono Legal Services. Ms. Greene has also been named a Southern California Rising Star for 2005, 2006, 2007 and 2008. Ms. Greene's experience includes business litigation, legal malpractice liability and accounting malpractice liability, including matters involving the SEC, the PCAOB and other administrative agencies. In addition to being a licensed attorney, Ms. Greene holds a Certified Fraud Examiner (CFE) credential from the Association of Certified Fraud Examiners.
Rob Kester
CPA, ABV, CFF
Rob is a Director in Blue & Co., LLC's Business Valuation & Litigation Support Services Group. Blue is a regional accounting and advisory firm with offices in Kentucky, Indiana and Ohio. He has fourteen plus years' experience in the forensic accounting and the valuation fields including the areas of estate and gift, marital dissolution, lost profits, damages and support to attorneys in virtually all areas of litigation, including expert testimony and case consultation. He is the current chairperson of the Forensic Accounting and Business Valuation Committee for the Kentucky Society of CPAs.
Jolene Fraser
CPA/CFF, CFE
Jolene Fraser is the Managing Director in the Forensic, Litigation and Valuation Services Group in the firms' Sacramento office, with more than 20 years of public accounting and consulting services experience. Jolene specializes in forensic accounting, providing consulting services and expert testimony in matters involving professional standards applicable to CPAs, special investigations, fraud investigations, and commercial and individual damages. She works with counsel and their clients on complex accounting, auditing and financial issues throughout the litigation process. Prior to joining EisnerAmper, Jolene was a Principal in a Northern California-based CPA firm, specializing in forensic accounting. Her background also includes experience at a Big Four accounting firm and a large national accounting firm managing audits of clients across multiple industries, such as government, commercial and residential real estate, manufacturing and distribution, non-profit organizations, high technology, publishing and employee benefit plans. Jolene is a member of the American Institute of Certified Public Accountants (AICPA) Forensic and Valuation Services (FVS) Section, California Society of Certified Public Accountants (CalCPA) and the Association of Certified Fraud Examiners (ACFE). She serves as a Vice Chair on the CalCPA State Board and as a member of their Forensic Services Section Steering Committee. She serves on the AICPA Relations with the Bar Committee. She has also served on the AICPA CFF Credential Committee and continues to participate in the AICPA CFF Mentor program. Jolene previously served as President, as well as Treasurer, of the nonprofit organization Teaching Everyone Animals Matter (TEAM) and serves on the American River College (ARC) Accounting Advisory Committee. Jolene has presented on a variety of topics, including accounting, auditing, and forensic investigation procedures and reporting.
Accessibility
The Association is dedicated to removing barriers to the accountancy profession and ensuring that all accountancy professionals and other members of the public with an interest in the profession or joining the profession, including those with disabilities, have access to the profession and the Association's website, educational materials, products, and services.The Association is committed to making professional learning accessible to all product users. This commitment is maintained in accordance with applicable law. For additional information, please refer to the Association's Website Accessibility Policy. As part of this commitment, this product is closed-captioned. For additional accommodation requests please contact adaaccessibility@aicpa-cima.com and indicate the product that you are interested in (title, etc.) and the requested accommodation(s): Audio/Visual/Other. A member of our team will be in contact with you promptly to make sure we meet your needs appropriately.
Cancellation Policy
View our Cancellation policy
here
Writing and Communicating Your Forensic Report: two-part webcast series
This product is not available at the moment.