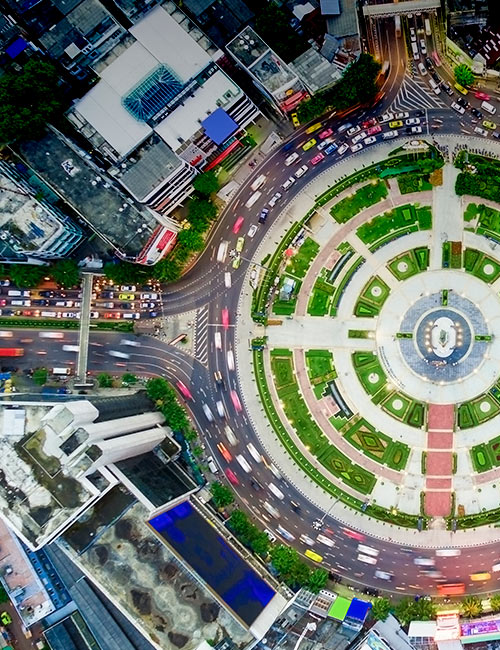 Understanding the Bottom Line of the Supply Chain
Webcast
Understanding the Bottom Line of the Supply Chain
Supply chain disruptions continue. Learn the root causes, consequences, solutions and predictions on the future from a U.S. port expert.
NASBA Field of Study
Finance
Product Details
Causes and consequences of disruptions
With vessels lining up off the coast of several U.S. ports, inflation, chip shortages, and hard-to-get commodities, the supply chain has become a commonplace conversation. Supply chain disruption has ebbed and flowed throughout the pandemic.
Kristin Decas, Port Director and CEO for California's Port of Hueneme, has a close-up view of the nation's supply chain crisis, and she will share her insights on:
Supply chain disruption
Root causes
Economic consequences
What experts are saying about the future
Learn how the Port of Hueneme and other ports present a case for success and offer uncongested solutions for the transport of U.S. consumer goods.
Other topics she will touch on include the port's strategies around economic development, infrastructure, innovation, environment, and community.
Key Topics
Learning Outcomes
Recognize the dynamics of how supply chain and ports work.
Determine what's in store for the future around goods movement and the U.S. consumer
Who Will Benefit
Business professionals
Accounting and finance professionals
Credit Info
NASBA Field of Study
Finance
Access
This is a digital product. With full paid access the content will be available to you for 3 months after purchase date.
Group ordering for your team
2 to 5 registrants
Save time with our group order form. We'll send a consolidated invoice to keep your learning expenses organized.
Start order
Speakers
Kristin Decas
A proven leader, Kristin Decas repeatedly demonstrates her ability to build a vision and implement strategy through open, collaborative processes that foster results. Since beginning her tenure with the Port of Hueneme in February 2012, the Port has realized several successes. Tonnage totals reached significant new milestones with cargo growing from 1.3 million tons in FY 2012 to over 1.71 million tons in FY 2021, marking the Port's strongest sustained trade years since its inception in 1937. With cargo up 33% since Kristin took the helm, revenues have grown an impressive 68%. Known for its niche in automobiles, bananas, fresh fruit, fertilizer, high and heavy, and project cargo, Port of Hueneme's trade-related activities generate $2.2 billion in annual economic impacts, this represents more than a 150% increase since 2012. Trade through the Port spurs 20,032 direct, indirect, induced, and influenced jobs and $173.2 million in state and local tax revenues; increases of 96% and 224% respectively over 2012 performance. Most recent successes include securing a $3 million California Air Resources Board grant for zero-emission equipment and infrastructure, a $12.3 million Transportation Investment Generating Economic Recovery (TIGER), and a $1.5 million federal Economic Development Administration (EDA) grant. Over $75 million in infrastructure improvements are advancing on Kristin's watch, including at berth shoreside power plug-ins for refrigerated cargo ships and a harbor deepening project that re-nourishes local beaches. Kristin also championed the first annual Banana Festival celebrating the Port's top import drawing over 12,000 visitors each year. The festival was replaced with "Feeding the Frontline" events which leveraged Port customers, small business owners, volunteers, and local health clinics to bring over 1.1 million lbs. of produce and other resources to 40,500 families in Ventura County. Through Kristin's leadership, the Port of Hueneme initiated its environmental framework which has led to the development of world-class air quality monitoring in South Oxnard. Another milestone under Kristin, the Port was the first California port to receive Green Marine Certification in California and earn the title of the Greenest Port in the United States at the Green Shipping Summit in 2017. Prior to coming to the Port of Hueneme, Kristin served as CEO and Port Director at the Port of New Bedford, MA, the nation's number one value fishing port. Under her leadership, the Port realized significant growth in port development, cruise, and recreational boating activity. Kristin is recognized by Trade Administration officials for her impressive work in leveraging economic development through international trade promotion, and for her service on several federal shipping and port committees. From 2015 through 2019, Kristin served as the President of the California Association of Port Authorities (CAPA) representing California's 11 deepwater ports, providing educational leadership and advocacy on issues related to transportation, trade, the environment, land use, energy, and other subjects affecting port operations. Kristin was awarded high-profile appointments by the U.S. Department of Transportation to both the National Freight Advisory Committee (NFAC) and the U.S. Marine Transportation System National Advisory Council (MTSNAC). In 2015, Kristin served as The National Chairperson of the American Association of Port Authorities (AAPA), a trade association representing more than 130 public port authorities in the U.S., Canada, the Caribbean, and Latin America. Kristin was the first woman to lead both the Port of New Bedford in its more than 50-year history and the Port of Hueneme in its 83-year history. She was the 4th woman to chair the Association of American Port Authorities in its 106 years. In her most recent recognition, Kristin was named one of _Pacific Coast Business Times'_ Most Influential People in the Region. In 2019, Kristin was a Woman of the Year Award Recipient given by State Senator Hannah-Beth Jackson and Assembly Member Monique Limón for Senate District 19. She was also named 2019 General Manager of the Year by the Ventura County Special Districts Association. Kristin has been recognized as one of the Top 50 Women in Business by the _Pacific Coast Business Times_ for the past four consecutive years and received the editor's choice award in 2015. In 2017, Kristin was named Maritime Executive of the Year at the Green Shipping Summit USA, acknowledged as Top Port Director of the Year by the International Association of Top Professionals (IAOTP), and was named Outstanding Woman of the Year in International Trade by Women in Transportation - Los Angeles Chapter (WIT-LA). Kristin also made the list for the _Pacific Coast Business Times_ 2017 "Who's Who" in Business Leadership. In 2016, Kristin was recognized by Worldwide Branding as a Top Female Executive. Kristin received Woman of the Year by the Oxnard Chamber of Commerce in 2014. Kristin also supports her community by serving on the Dignity Health Ventura County Community Board and on the Habit for Humanity Ventura County Advisory Board. She lives in Oxnard, CA with her husband, and is the proud mother of two daughters.
Accessibility
The Association is dedicated to removing barriers to the accountancy profession and ensuring that all accountancy professionals and other members of the public with an interest in the profession or joining the profession, including those with disabilities, have access to the profession and the Association's website, educational materials, products, and services.The Association is committed to making professional learning accessible to all product users. This commitment is maintained in accordance with applicable law. For additional information, please refer to the Association's Website Accessibility Policy. As part of this commitment, this product is closed-captioned. For additional accommodation requests please contact adaaccessibility@aicpa-cima.com and indicate the product that you are interested in (title, etc.) and the requested accommodation(s): Audio/Visual/Other. A member of our team will be in contact with you promptly to make sure we meet your needs appropriately.
Cancellation Policy
View our Cancellation policy
here
Understanding the Bottom Line of the Supply Chain
Apr 18, 2023
Select from the following options:
Apr 18, 2023
3pm – 4pm GMT
Price excluding sales tax
$76.00
Shipping cost and sales tax will be added later during checkout