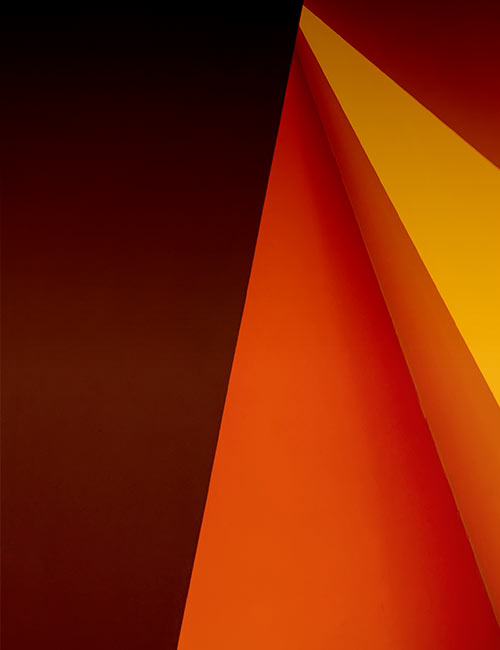 The NEW Employee Retention Credit: More for Eligible Employers
Webcast
The NEW Employee Retention Credit: More for Eligible Employers
Rules, rules and more rules. The CARES Act gave us the Employee Retention Credit (ERC). The Consolidated Appropriations Act, 2021 enhanced and extended it. Join us for this webcast to have a panel of experts walk you through the key concepts of the ERC, and related practical advice and examples.
Do you have an AICPA membership? 
Log in
 to apply your member discount.
NASBA Field of Study
Taxes
Author(s)
Kristin Esposito, Deb Walker, Jeffrey Martin
Product Details
Arming you with the latest guidance and practical advice for the enhanced ERC
In 2020, due to COVID-19, Congress passed the CARES Act. The CARES Act gave employers two mutually exclusive incentives to choose from in order to help keep employees on their payroll during the pandemic: the ERC and Paycheck Protection Program (PPP) loans.
A second round of COVID-19 relief was passed in December in the Consolidated Appropriations Act, 2021. This latest round of relief enhances and extends the ERC and allows employers who received a PPP loan in 2020 to retroactively claim the credit.
Meanwhile, CPAs are tasked with digesting the vast amounts of information relating to these enhancements, to help their clients apply the new laws. It can be overwhelming to say the least!
By joining this webcast, we will arm you with the latest guidance and practical advice and examples, so that you can help your clients navigate the enhanced ERC, even in situations where your clients received a PPP loan and loan forgiveness.
Who Will Benefit
CPAs
Tax professionals
Other qualified professionals
Sole practitioners
Business owners
Key Topics
CARES Act related ERC rules
Enhancements made to the ERC in the Consolidated Appropriations Act, 2021
Action steps to advise your clients
Learning Outcomes
Identify the ERC rules for 2020 and the changes for 2021
Recognize the interaction of the ERC and wages used for PPP loan forgiveness
Distinguish how your clients can get all the tax benefits available
More Details
NASBA Field of Study
Taxes
Access
This is a digital product. With full paid access the content will be available to you for 3 months after purchase date.
Pricing
Do you have an AICPA membership? 
Log in
 to apply your member discount.
Group ordering for your team
2 to 5 registrants
Save time with our group order form. We'll send a consolidated invoice to keep your learning expenses organized.
Start order
Speakers
Kristin Esposito
Kristin Esposito is a Senior Manager with the AICPA Tax Policy & Advocacy team based in Washington, DC. In this role she is the Tax Policy Advisor to the Employee Benefits Tax Technical Resource Panel and the Corporations and Shareholders Tax Technical Resource Panel, and related task forces. She also supports AICPA tax policy and advocacy efforts through the development, review and submission to Congress, the Department of the Treasury, and the Internal Revenue Service of technical and policy recommendations as well as testimony for tax-related congressional hearings.
Deb Walker
Deborah, National Director, Compensation and Benefits for Cherry Bekaert LLP and formerly an equity partner in Deloitte Tax LLP and KPMG has extensive experience in health care reform, executive compensation, qualified retirement plans and employment taxes. Deborah's professional background enables her to provide assistance with all aspects of compensation and benefits. She has designed and advised on executive compensation arrangements and retirement plans for clients of all sizes. Her government experience provides her with an in-depth understanding of the development of legislation and regulations. Deborah is the past Chair of the IRS Advisory Council, a group of tax professionals appointed by the IRS to advise on IRS administrative issues. She also served a 3 year term on the AICPA Board of Directors Life Insurance and Disability Committee, the group responsible for managing trusts receiving over $400,000,000 in premiums and providing disability and life insurance to over 250,000 individual AICPA members and their firms. For many years, she has been involved with the AICPA Employee Benefits Tax Conference, an annual conference providing continuing education to approximately 1500 CPA professionals involved with employee benefits. She is currently the Vice Chair of the AICPA Employee Benefits Technical Resource Panel. Deborah holds a Bachelor of Arts degree (magna cum laude) in Economics from Alfred University and a Master of Business Administration from the University of North Carolina in Chapel Hill. She is a NACD Governance Fellow, a professional designation issued by the National Association of Corporate Directors.
Jeffrey Martin
CPA
Jeff Martin is a partner in the Washington National Tax Office of Grant Thornton LLP located in Washington, D.C., specializing in compensation and benefits. In this role, he tracks new legislation and guidance, and advises Grant Thornton's offices and clients with respect to tax issues that impact compensation and employee benefits. Jeff is a CPA, and is an active member of the AICPA. He is the co-chair of the conference planning committee for the AICPA National Conference on Employee Benefit Plans, and he is the chair of the AICPA technical resource panel on employee benefits. Jeff has authored articles in the Journal of Taxation, Tax Analysts, the Journal of Accountancy, and The Tax Adviser and spoke at the AICPA National Conference on Employee Benefit Plans, the AICPA National Tax Conference and the American Bar Association Tax Section Conference. Jeff holds a B.S. in Business Administration and a Masters in Professional Accountancy from West Virginia University.
Accessibility
The Association is dedicated to removing barriers to the accountancy profession and ensuring that all accountancy professionals and other members of the public with an interest in the profession or joining the profession, including those with disabilities, have access to the profession and the Association's website, educational materials, products, and services.The Association is committed to making professional learning accessible to all product users. This commitment is maintained in accordance with applicable law. For additional information, please refer to the Association's Website Accessibility Policy. As part of this commitment, this product is closed-captioned. For additional accommodation requests please contact adaaccessibility@aicpa-cima.com and indicate the product that you are interested in (title, etc.) and the requested accommodation(s): Audio/Visual/Other. A member of our team will be in contact with you promptly to make sure we meet your needs appropriately.
Cancellation Policy
View our Cancellation policy
here
The NEW Employee Retention Credit: More for Eligible Employers
This product is not available at the moment.