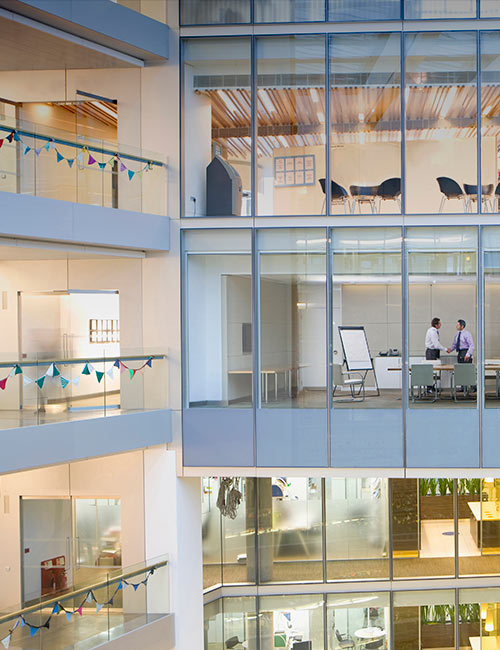 Tax Practice Quarterly: A Blueprint for Tax Technology and Digital Optimization
Webcast
Tax Practice Quarterly: A Blueprint for Tax Technology and Digital Optimization
Digital transformation can take a "phoenix" or "evolutionary" approach — the path you take depends on your risk appetite, budget, and business strategy. Attend this non-technical session to figure out which digital technologies you should be looking at and which transformation strategy may be the right one for you.
Do you have an AICPA membership? 
Log in
 to apply your member discount.
NASBA Field of Study
Taxes
Product Details
Is Your Firm Ready for Digital Transformation?
With the "great resignation" looming and people seeking full remote or hybrid work arrangements, has your firm fully leveraged digital technologies like automation (to reduce the volume of hours required to complete work), client portals/collaboration apps (to streamline communication and exchange of information and files), e-marketing (to automate the sharing of information to clients and find new clients), and employee engagement (to expand the firm's culture into the digital sphere and have better awareness of employee that may be at risk).
In this webcast, you'll learn how emerging technologies are:
Enhancing tax practices
Automating workflows
Facilitating efficient communication between clients and employees
Enabling practices to function in an increasingly agile way
You'll also learn how to set up a proper workflow.
Key Topics
Tax technology tools
Remote working environments
Workflow automation
Data security
Learning Outcomes
Identify emerging technology trends in the tax profession
Identify techniques to improve the profitability of your firm by using tax automation or outsourcing -Determine how other firms have been successful in rolling out their tax automation projects
Formulate strategies for successfully implementing new tax technology
Utilize AICPA Tax Section resources to support your firm's tax technology needs
Who Will Benefit
CPAs, accountants and finance professionals
Tax and other qualified professionals
Sole practitioners
Small- and medium-sized business owners
PCPS members save 20%:
A promo code is required during checkout to receive the discounted price. Promo codes and other PCPS discount information can be found here. Not sure if your firm is a member? Send an email and we'll get right back to you! Or, learn more about PCPS membership!
More Details
NASBA Field of Study
Taxes
Prerequisites
Basic knowledge of tax compliance and common tax technology solutions
Access
This is a digital product. With full paid access the content will be available to you for 3 months after purchase date.
Pricing
Do you have an AICPA membership? 
Log in
 to apply your member discount.
Group ordering for your team
2 to 5 registrants
Save time with our group order form. We'll send a consolidated invoice to keep your learning expenses organized.
Start order
Speakers
Donny Shimamoto
CPA/CITP, CGMA
Founder and Managing Director Dedicated to Strategic Growth Donny C. Shimamoto, CPA.CITP, CGMA, is the founder and managing director of Intraprise Tech Knowlogies LLC, a specialized CPA firm dedicated to helping small businesses and middle market organizations leverage strategic technologies, proactively manage their business and technical risks, and enable balanced organizational growth, and development. Donny also works with larger organizations as a trusted business advisor, facilitating organizational strategic planning and execution, IT governance and planning, enterprise architecture, information architecture and assurance, business process improvement, and business intelligence initiatives. Bridging Business and Technology Donny was the first Certified Information Technology Professional (CPA.CITP) in the State of Hawaii, and is one of only four in the state. The CITP credential is a specialty designation of the American Institute of Certified Public Accountants (AICPA), that identifies Certified Public Accountants (CPAs) with the unique ability to bridge between business and technology; meeting the strict requirements for a CPA license as well as additional training and experience in: technology strategic planning, IT architecture, business process enablement, system development and acquisition, IT audit and control, and IT governance. Influencial Role in the AICPA A past chairman of the AICPA's IMTA Executive Committee, Donny has been both influential and critical in several AICPA initiatives including development of an IT Competency Model for CPAs, and redesign of the CITP Credential. Donny previously co-chaired the AICPA's Business Intelligence Working Group, researching and creating practice aids in the area of Evidence-based Management, Application & Data Integration and Information Assurance. Donny has also been involved in the authoring of guidance published by the AICPA on IT Considerations for Risk-Based Auditing and Enterprise Business Intelligence. As a subject matter expert, Donny is often an invited speaker at national and international webinars, and a familiar speaker at national-level AICPA and vendor conferences and at state CPA societies conferences and continuing education events.
Accessibility
The Association is dedicated to removing barriers to the accountancy profession and ensuring that all accountancy professionals and other members of the public with an interest in the profession or joining the profession, including those with disabilities, have access to the profession and the Association's website, educational materials, products, and services.The Association is committed to making professional learning accessible to all product users. This commitment is maintained in accordance with applicable law. For additional information, please refer to the Association's Website Accessibility Policy. As part of this commitment, this product is closed-captioned. For additional accommodation requests please contact adaaccessibility@aicpa-cima.com and indicate the product that you are interested in (title, etc.) and the requested accommodation(s): Audio/Visual/Other. A member of our team will be in contact with you promptly to make sure we meet your needs appropriately.
Cancellation Policy
View our Cancellation policy
here
Tax Practice Quarterly: A Blueprint for Tax Technology and Digital Optimization
This product is not available at the moment.