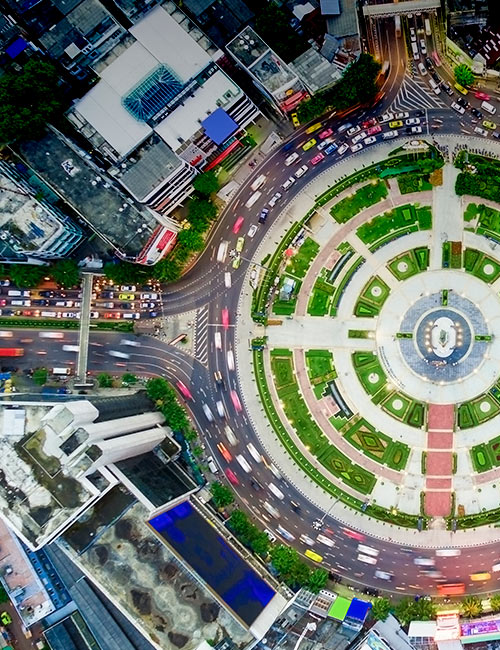 Tax Policy & Planning: How States Propose to Bridge COVID-19 Revenue Shortfall
Webcast
Tax Policy & Planning: How States Propose to Bridge COVID-19 Revenue Shortfall
States are forecasting record revenue shortfalls due to the COVID-19 recession. The AICPA and the UNC Tax Center have partnered to present this first in a series of tax policy webcasts that offer perspectives and insights from both practice and academia.
Do you have an AICPA membership? 
Log in
 to apply your member discount.
NASBA Field of Study
Taxes
Author(s)
Whitney Afonso, Jamie Fenwick, Joseph Crosby, Harley Duncan
Product Details
Insight into how state tax policy actions may impact businesses and individuals
The AICPA and the UNC Tax Center have partnered to present this first in a series of tax policy webcasts that offer perspectives and insights from both practice and academia. The UNC Tax Center is an affiliated center of the Kenan Institute of Private Enterprise and has its roots in the University of North Carolina's Kenan-Flagler Business School. Its mission is to build bridges between policymakers, practitioners, and academics who have a shared interest in evidence-based tax research.
Economic disruption generated by COVID-19 will substantially impact state budgets for the FY21-22 fiscal years. In September, Moody Analytics forecast revenue losses through fiscal June 2022 of circa $275 billion. States are in the process of deciding how to bridge this gap through tax increases. It's imperative for businesses and individuals to include the potential for tax increases in their strategic planning.
Our expert panel will discuss the following topics:
Current and future status of state budgets
Non-revenue solutions to fill the revenue gap – budget cuts, Federal stimulus, etc.
Likely revenue raisers, temporary and permanent
Participants' questions will be addressed during a specified Q&A session following discussion.
Who Will Benefit
Accounting and finance professionals
Tax professionals
CPAs
Key Topics
Likely revenue raisers, temporary and permanent
Non-revenue solutions to fill the revenue gap – budget cuts, Federal stimulus
Current and future status of state budgets
Learning Outcomes
Identify the impact of legislation under consideration on policymakers
Identify and incorporate risk into strategic business/financial planning
Recognize the potential for tax increases and their business implications
More Details
NASBA Field of Study
Taxes
Access
This is a digital product. With full paid access the content will be available to you for 3 months after purchase date.
Pricing
Do you have an AICPA membership? 
Log in
 to apply your member discount.
Group ordering for your team
2 to 5 registrants
Save time with our group order form. We'll send a consolidated invoice to keep your learning expenses organized.
Start order
Speakers
Whitney Afonso
Dr. Whitney Afonso is an Associate Professor of Public Administration and Government at the University of North Carolina's School of Government. She was named Albert and Gladys Hall Coates Distinguished Term Assistant Professor for 2015–2017. Prior to that time, she taught at the University of Georgia, Department of Public Administration and Policy; and Texas A&M University's Bush School of Government and Public Administration. Her research into how the choice of revenue streams by state and local governments aects government and citizen behavior has been presented at the annual conferences for the National Tax Association, Association for Budgeting and Financial Management, American Society for Public Administration, and the Association for Public Policy Analysis and Management. In October 2016, she was recognized by Public Budgeting & Finance with its Jesse Burkhead Award. Her article, "Leviathan or Flypaper: Earmarked Local Sales Taxes for Transportation," was selected as the journal's top article in 2015. Afonso earned a BA in political science from Vanderbilt University, and an MA in economics and PhD in public administration and policy from the University of Georgia.
Jamie Fenwick
Jamie Fenwick is Vice President – Strategic Tax for Charter Communications where she is responsible for tax policy matters for state and local taxes, including income, sales, property and telecommunications taxes, in addition to leading Charter's income and transaction tax audit functions. Before joining the communications industry, Jamie was a Senior Manager in KPMG's State and Local Tax practice where she was responsible for state and local income tax consulting for clients in a variety of industries. As part of a rotational assignment with KPMG's Washington National Tax Practice, Jamie developed and taught several courses on state income and franchise taxation and large project management. Jamie currently serves on the Board of Directors for the Council on State Taxation and the North Carolina Cable and Telecommunications Association. In addition, she is the Treasurer for the Broadband Tax Institute. She formerly served as the Chairperson of the Tax Executive Institute's National State and Local Tax Committee. She is a frequent speaker on both tax policy and tax technical matters and she co-authored State Taxation of Pass-through Entities and Their Owners (Thompson Reuters/Tax & Accounting). Jamie has a Master of Accounting and a Bachelor of Science in Business Administration from the University of North Carolina, Chapel Hill and is a North Carolina Certified Public Accountant.
Joseph Crosby
Joe Crosby serves as Chairman & CEO of MultiState Associates, the nation's leading state and local government relations services firm. Joe is involved in all aspects of the firm's efforts to help clients resolve the challenges they face in the state and local government arena, with a concentration on providing strategic counsel, identifying and deploying political assets, and advancing tax policy objectives. Prior to MultiState, Joe spent 11 years with the Council On State Taxation (COST), an association representing the nation's largest companies on state and local business tax issues. Joe served COST as chief operating officer & senior director, policy. In addition to his operational responsibilities, Joe managed COST's advocacy program and regularly testified before state legislatures and other state and national policy-making bodies. Joe is a nationally recognized expert on state and local business tax policy. He was identified by State Tax Notes as the "single most influential person in state taxation" and named as the publication's inaugural Person of the Year.
Harley Duncan
Mr. Duncan serves as the leader of the State and Local Tax group in KPMG's Washington National Tax Office. His primary responsibilities include improving relationships with state taxing authorities, assisting clients in working with state tax agencies, keeping clients and firm members abreast of current developments and aiding the firm's resource network. Prior to moving to KPMG in July 2008, Mr. Duncan spent the previous 20 years as Executive Director of the Federation of Tax Administrators, the association representing the principal state revenue collection agencies in each of the 50 states, D.C., and New York City. He also served five years as Secretary of the Kansas Department of Revenue. Prior to that, he was the Assistant Director of the Kansas Division of the Budget. He has held positions with South Dakota state government, the Advisory Commission on Intergovernmental Relations and the National Governors' Association. Mr. Duncan received New York University's Outstanding Achievement in State and Local Taxation Award in December 2006 and was awarded the IRS Commissioner's Award in June 2008. He was cited as "The Most Influential Person on the Planet in State and Local Tax" by State Tax Notes in 2008 and received the 2018 Franklin C Latcham Award for Distinguished Service in State and Local Tax from Bloomberg Tax.
Accessibility
The Association is dedicated to removing barriers to the accountancy profession and ensuring that all accountancy professionals and other members of the public with an interest in the profession or joining the profession, including those with disabilities, have access to the profession and the Association's website, educational materials, products, and services.The Association is committed to making professional learning accessible to all product users. This commitment is maintained in accordance with applicable law. For additional information, please refer to the Association's Website Accessibility Policy. As part of this commitment, this product is closed-captioned. For additional accommodation requests please contact adaaccessibility@aicpa-cima.com and indicate the product that you are interested in (title, etc.) and the requested accommodation(s): Audio/Visual/Other. A member of our team will be in contact with you promptly to make sure we meet your needs appropriately.
Cancellation Policy
View our Cancellation policy
here
Tax Policy & Planning: How States Propose to Bridge COVID-19 Revenue Shortfall
This product is not available at the moment.