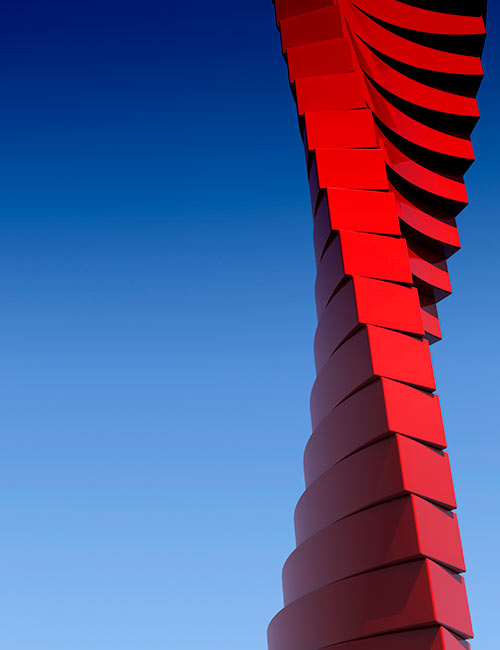 Single Audit Fundamentals Series
Webcast
Single Audit Fundamentals Series
Join us for this updated and refreshed Single Audit Fundamentals series developed by the Governmental Audit Quality Center (GAQC). This webcast series provides basic training for staff that are new to performing single audits or that just want a refresher and will serve as a strong foundational knowledge.
Do you have an AICPA membership? 
Log in
 to apply your member discount.
NASBA Field of Study
Auditing (Governmental)
Author(s)
Rachel Flanders, Thomas Sneeringer, Amanda Ward, Lindsey D. Oakley, Kimberly McCormick
Product Details
New & Improved
The GAQC has updated and refreshed its Single Audit Fundamentals series which provides basic training for staff that are new to performing single audits or that just want a refresher.
First-timers
The COVID-19 pandemic has led to an influx of billions of dollars of federal funding to governments and not-for-profits, with many entities becoming subject to single audit requirements for the first time. Some auditors of those entities may not have performed a single audit before.
Register for the full series which includes all 4 parts, or sign up separately for one or more parts:
Part 1: What is a Single Audit? A Basic Background and Overview, provides background and context of a single audit engagement and helps participants differentiate these engagements from traditional financial statement audit engagements.
Part 2: Major Program Determination walks through the major program determination process to help beginners understand this critical part of performing a single audit.
Part 3: Compliance Requirements and Internal Control over Compliance focuses on the execution portion of a single audit including a discussion of the types of compliance requirements and internal control over compliance.
Part 4: Overview of Sampling and Single Audit Reporting Requirements delves into single audit sampling for beginners, as well as the concluding and reporting stages of a single audit.
More advanced training
The intent of this series is to provide a strong foundation on what a single audit is and the basics of performance without delving into the nuances of the COVID-19 funding which adds a level of complexity beyond the basics. Once staff is trained at a basic level, they can take advantage of other more advanced training that introduce COVID-19 concepts offered by the GAQC.
Who Will Benefit
Auditors of nonprofits and state and local governments subject to single audits
Key Topics
Introduction to single audits
Identifying federal assistance and determining major federal programs
Understanding, assessing, and testing internal control over compliance
Determining auditor reporting in a Uniform Guidance compliance audit
Identifying single audit sampling concepts
Learning Outcomes
Analyze the relationship of the Single Audit Act and the OMB Uniform Guidance
Identify the scope of the single audit
Identify the types of guidance and requirements found in the Uniform Guidance
Determine major federal programs
Determine the requirements of the single audit as it relates to understanding internal control, assessing the level of control risk, and testing the effectiveness of internal control relative to federal awards
Identify the compliance requirements subject to audit and determine the direct and material compliance requirements subject to audit
Identify single audit sampling concepts
Determine single audit reporting requirements
More Details
NASBA Field of Study
Auditing (Governmental)
Access
This is a digital product. With full paid access the content will be available to you for 3 months after purchase date.
Pricing
Do you have an AICPA membership? 
Log in
 to apply your member discount.
Group ordering for your team
2 to 5 registrants
Save time with our group order form. We'll send a consolidated invoice to keep your learning expenses organized.
Start order
Speakers
Rachel Flanders
CPA
Rachel is a principal in the Nonprofit Group of CLA with over 25 years of experience. Her nonprofit experience has been focused on serving social service organizations, including those that receive federal awards. Rachel also serves as a quality liaison for the firm, specializing in federal grant compliance and developing single audit reference materials, tools, and internal trainings. Rachel is a previous Executive Committee member on the AICPA Government Audit Quality Center.
Thomas Sneeringer
CPA
Tom has over 25 years of audit and accounting experience, specializing in nonprofit organizations. His responsibilities include directing engagements, preparing financial statements, composing management letters and advising clients on accounting and internal control policies. Tom's clients include 501(c)(3) organizations, colleges and universities, independent schools and national associations. In addition, he has extensive experience performing Uniform Guidance compliance audits and engagements in accordance with Yellow Book requirements. He frequently conducts seminars for clients, the American Institute of Certified Public Accountants, the Greater Washington Society of Certified Public Accountants, National Business Officers Association and other organizations on key issues facing nonprofit organizations. Tom is one of the firm experts on the COSO Framework, especially as it applied to nonprofit organizations, and one of the first in the country to complete the COSO Internal Control Certificate.
Amanda Ward
CPA
Amanda is the partner in charge of Plante Moran's single audit technical practice. She focuses on quality control, provides technical consultations to teams, develops and issues firm guidance on emerging topics, and oversees training and development. Amanda is a frequent speaker at conferences sponsored by the AICPA and state CPA societies. Amanda is a member of the AICPA's Governmental Audit Quality Center executive committee and serves on the planning committee for the NFP Conference.
Lindsey D. Oakley
CPA
Director, National Accounting & Auditing Assistant Director, Firmwide Government & Not-for-Profit Technical Coordinator, BKD.com Lindsey, a member of BKD National Not-for-Profit Group and BKD National Governmental Group, currently serves in BKD's National Office Accounting & Auditing Department, where she provides technical support to BKD auditors, implements new professional standards and performs concurring review on engagements.She also serves as BKD's firmwide government & not-for-profit technical coordinator. She joined the National Office in 2012 after working in the Springfield, Missouri, office where she provided audit and consulting services for not-for-profit organizations, governmental entities and real estate companies. Lindsey was a lead adopter of the AICPA's Advanced Single Audit Certificate Program. This certificate requires the ability to evaluate and analyze the core concepts related to client acceptance, engagement planning, engagement analysis, concluding an engagement and guiding principles for single audits at an advanced level as outlined in the AICPA Competency Framework: Governmental Auditing. Lindsey is a member of the Executive Committee of the American Institute of CPAs (AICPA) Governmental Audit Quality Center. She is also a member of the American Institute of CPAs and Missouri Society of CPAs. Lindsey is a 2004 cum laude graduate of Missouri State University, Springfield, with a B.A. degree in accounting and a 2005 graduate with an M.Acc. degree.
Kimberly McCormick
CPA
Kimberly McCormick, CPA, is a partner with Grant Thornton, LLP in the San Francisco Bay Area. She has over 27 years of experience working with all types of not-for-profit organizations and governments and currently serves as an audit partner for several colleges and universities, religious organizations, museums, foundations, social service organizations and many organizations subject to OMB Circular A-133. Kim previously served on the Executive Committee of the AICPA's Governmental Audit Quality Center, currently serves on the planning committee for the AICPA's National Governmental Accounting and Auditing Update conference and is the co-chair of the California Society NPO Conference. She serves on the audit committee of Northern California Grantmakers and is a member of the AICPA and CalCPA.
Accessibility
The Association is dedicated to removing barriers to the accountancy profession and ensuring that all accountancy professionals and other members of the public with an interest in the profession or joining the profession, including those with disabilities, have access to the profession and the Association's website, educational materials, products, and services.The Association is committed to making professional learning accessible to all product users. This commitment is maintained in accordance with applicable law. For additional information, please refer to the Association's Website Accessibility Policy. As part of this commitment, this product is closed-captioned. For additional accommodation requests please contact adaaccessibility@aicpa-cima.com and indicate the product that you are interested in (title, etc.) and the requested accommodation(s): Audio/Visual/Other. A member of our team will be in contact with you promptly to make sure we meet your needs appropriately.
Cancellation Policy
View our Cancellation policy
here
Single Audit Fundamentals Series
This product is not available at the moment.