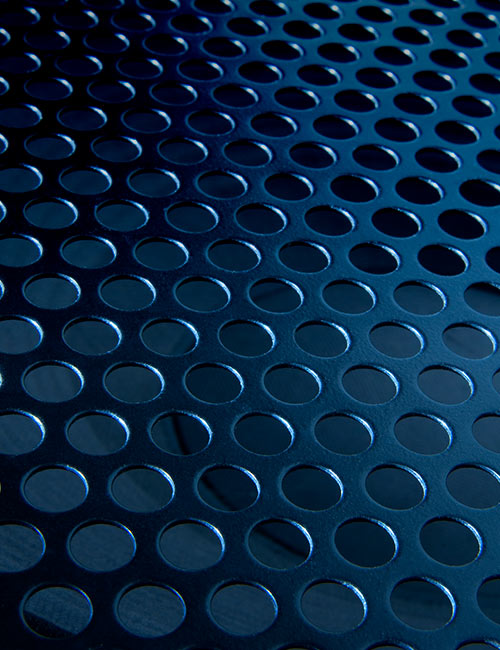 SECURE 2.0: New retirement planning opportunities for your clients
Personal Financial Planning
Webcast
SECURE 2.0: New retirement planning opportunities for your clients
Understand all the new provisions and changes in the SECURE 2.0 Act of 2022.
NASBA Field of Study
Taxes
Author(s)
Robert S. Keebler
Product Details
Secure a client's retirement
The SECURE 2.0 Act of 2022 was signed into law by President Biden in December 2022, and it provides incredible opportunities for CPAs and financial planners to add value for their clients in the areas of retirement and tax planning.
Advisers will be required to master the important new rules contained within the bill.
Join this 90-minute webcast with Bob Keebler, CPA/PFS, to prepare and get your questions answered. The webcast will include time for a question-and-answer session.
The webcast will cover the following rules and much more:
An increase in the age for Required Minimum Distributions (RMDs) to age 75
Catch-up contribution adjustments for taxpayers ages 60 to 63
The transfer of 529 plans to Roth IRAs
Expanded savers matches
Removal of the 25% qualified life annuity limitation
An increase in the Qualified Longevity Annuity Contract (QLAC) limitation to $200,000
Modification of the treatment of IRAs involved in prohibited transactions
Special provisions that Roth 401(k) plans will no longer be subject to the RMD rules
Provisions that will allow a surviving spouse to elect to be treated as the employee of a qualified plan participant — this is an especially important provision for asset protection purposes in that the surviving spouse would seemingly be protected by the Employee Retirement Income Security Act (ERISA)
The treatment of student loans as elective deferrals for purposes of matching contributions
The modification of the rules providing for withdrawals for emergency expenses
A new provision allowing for non-elective contributions to SIMPLE plans
A reduction in the late RMD excise tax from 50% to 25%
A one-time election for qualified charitable contributions to charitable remainder trusts
An important modification of the RMD rules for special needs trusts apparently addressing the concern in the SECURE regulations regarding Medicaid repayment provisions under state law
(Eligible for CFP credit)
Key Topics
SECURE 2.0 Act provisions
SECURE 2.0 Act changes in reductions or modification of existing rules
Learning Outcomes
Identify the new rules covered in the SECURE 2.0 Act of 2022.
Determine the new retirement strategies available for your clients
Who Will Benefit
Personal financial planners
Tax professionals
Credit Info
NASBA Field of Study
Taxes
Access
This is a digital product. With full paid access the content will be available to you for 3 months after purchase date.
Pricing
PFP Section Members
$70.00
Tax Section Members
$70.00
PFS Credential Holders
$70.00
Group ordering for your team
2 to 5 registrants
Save time with our group order form. We'll send a consolidated invoice to keep your learning expenses organized.
Start order
Speakers
Robert S. Keebler
CPA/PFS, MST, AEP (Distinguished)
Robert S. Keebler, CPA, MST, AEP (Distinguished) is a partner with Keebler & Associates, LLP and is a 2007 recipient of the prestigious Accredited Estate Planners (Distinguished) award from the National Association of Estate Planners & Councils. He has been named by CPA Magazine as one of the Top 100 Most Influential Practitioners in the United States and one of the Top 40 Tax Advisors to Know During a Recession. His practice includes family wealth transfer and preservation planning, charitable giving, retirement distribution planning, and estate administration. Mr. Keebler frequently represents clients before the National Office of the Internal Revenue Service (IRS) in the private letter ruling process and in estate, gift and income tax examinations and appeals, and he has received more than 150 favorable private letter rulings including several key rulings of "first impression". He is the author of over 100 articles and columns and is the editor, author or co-author of many books and treatises on wealth transfer and taxation. The latest book Robert has co-authored: 2012 Estate Planning – Tax Planning Steps to Take Now, is now available in both electronic and paper back format. Mr. Keebler has recently been quoted in The New York Times in an article titled: "The 1040 Blues" where he provided insight on capital gains tax.
Accessibility
The Association is dedicated to removing barriers to the accountancy profession and ensuring that all accountancy professionals and other members of the public with an interest in the profession or joining the profession, including those with disabilities, have access to the profession and the Association's website, educational materials, products, and services.The Association is committed to making professional learning accessible to all product users. This commitment is maintained in accordance with applicable law. For additional information, please refer to the Association's Website Accessibility Policy. As part of this commitment, this product is closed-captioned. For additional accommodation requests please contact adaaccessibility@aicpa-cima.com and indicate the product that you are interested in (title, etc.) and the requested accommodation(s): Audio/Visual/Other. A member of our team will be in contact with you promptly to make sure we meet your needs appropriately.
Cancellation Policy
View our Cancellation policy
here
SECURE 2.0: New retirement planning opportunities for your clients
Feb 01, 2023
Select from the following options:
Feb 01, 2023
6pm – 7:30pm GMT
Feb 06, 2023
6pm – 7:30pm GMT
Price excluding sales tax
$109.00
Shipping cost and sales tax will be added later during checkout