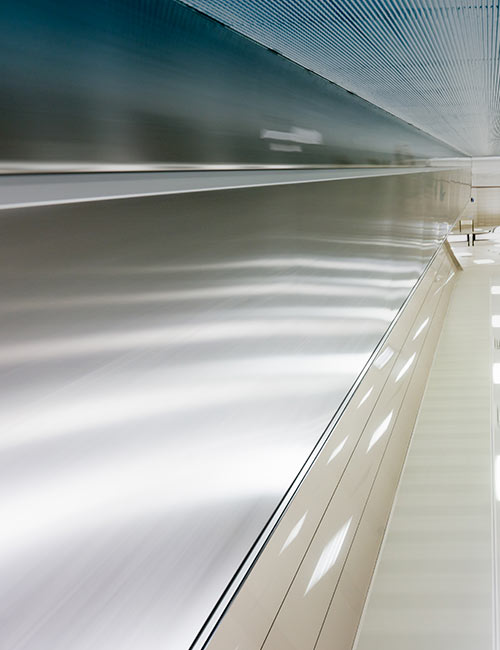 S Corporations: Key Issues, Compliance and Tax Strategies
Webcast
S Corporations: Key Issues, Compliance and Tax Strategies
Capture the information necessary to prepare most of the common S corporation tax returns you will encounter. his course will provide tax planning strategies for new businesses considering the S corporation form of entity, and the pros and cons of switching from a C corporation to an S corporation.
NASBA Field of Study
Taxes
Author(s)
Deborah A. Phillips
Product Number
VTSESCF22060
Product Details
Learn S corporation core fundamentals and strategies
Learn how to assist your clients with the most misunderstood areas of S corporation taxation and how they can use them to their advantage.
Pros and cons.
Understand the benefits and drawbacks of electing S corporation status and why more business taxpayers favor the pass-through entity over the C corporation.
Make the model work
Learn to speak effectively to potential business clients and existing shareholders about how you can make the S corporation business model work for them.
Key Topics
Advantages versus disadvantages of S corporations
S corporation qualifications
Electing S corporation status
Termination of S corporation status
S corporation tax on built-in gains
S corporation pass-through to shareholders, basis, and losses
S corporation distributions
Taxable year of S corporations
S corporation passive activity rules, fringe benefits, and other considerations
Learning Outcomes
Identify the advantages and potential disadvantages of operating as an S corporation.
Recognize individuals and entities that are eligible to own S corporation stock.
Determine how to make a proper S corporation election.
Identify causes of voluntary and involuntary termination.
Recall methods of allocating income for the short years caused by a termination.
Calculate the tax on built-in gains.
Identify the items of income, gain, loss, and deduction that adjust basis of shares and indebtedness and the order of application of the items.
Determine how accumulated earnings and profits, accumulated adjustments account, other adjustments account, and the shareholder's basis are affected by distributions.
Recognize when a Section 444 election and resulting required payments should be made.
Determine whether and to what extent passive losses can be deducted against other income.
Identify which fringe benefits are deductible by the shareholders.
Who Will Benefit
Public accounting firm staff and senior associates
Certified public accountants
S corporation tax filers
Credit Info
NASBA Field of Study
Taxes
Access
This is a digital product. With full paid access the content will be available to you for 3 months after purchase date.
Group ordering for your team
2 to 5 registrants
Save time with our group order form. We'll send a consolidated invoice to keep your learning expenses organized.
Start order
Speakers
Deborah A. Phillips
CPA, MST
Deborah A. Phillips, CPA, MST, operates her own tax controversy practice where she specializes in partnership and S Corporation tax law as well as IRS audits and procedures. Debbie, retired from the Large Business and International Division (LB&I) of the Internal Revenue Service (IRS) where she was a Senior Manager in the Flow Through Issue Practice Group (IPG). The IPG specializes in S corporation and partnership tax issues for LB&I. Debbie worked for the IRS for over 31 years ago and she has extensive accounting and taxation knowledge of individual, corporate, and partnership federal tax returns. She was the Operations and Technical Assistant to the Deputy Commission International, the Technical Assistant to the Director of PFTG, a Territory Manager in the Retail, Food and Pharmaceuticals Industry, a Team Manager in the Heavy Manufacturing Industry and the IRC Section 263A Technical Advisor. Debbie taught graduate and undergraduate courses in accounting and taxation as an adjunct faculty member at Delaware State University, Wilmington College, and Goldey-Beacom College. She has been a seminar presenter for over 17 years as well as a text book author. Debbie earned her master's degree in taxation from Widener University.
Accessibility
The Association is dedicated to removing barriers to the accountancy profession and ensuring that all accountancy professionals and other members of the public with an interest in the profession or joining the profession, including those with disabilities, have access to the profession and the Association's website, educational materials, products, and services.The Association is committed to making professional learning accessible to all product users. This commitment is maintained in accordance with applicable law. For additional information, please refer to the Association's Website Accessibility Policy. As part of this commitment, this product is closed-captioned. For additional accommodation requests please contact adaaccessibility@aicpa-cima.com and indicate the product that you are interested in (title, etc.) and the requested accommodation(s): Audio/Visual/Other. A member of our team will be in contact with you promptly to make sure we meet your needs appropriately.
Cancellation Policy
View our Cancellation policy
here
S Corporations: Key Issues, Compliance and Tax Strategies
Select from the following options:
Nov 10, 2022
2pm – 10pm GMT
Dec 09, 2022
3pm – 11pm GMT
Jan 10, 2023
1pm – 9pm GMT
Price excluding sales tax
$373.00
Shipping cost and sales tax will be added later during checkout