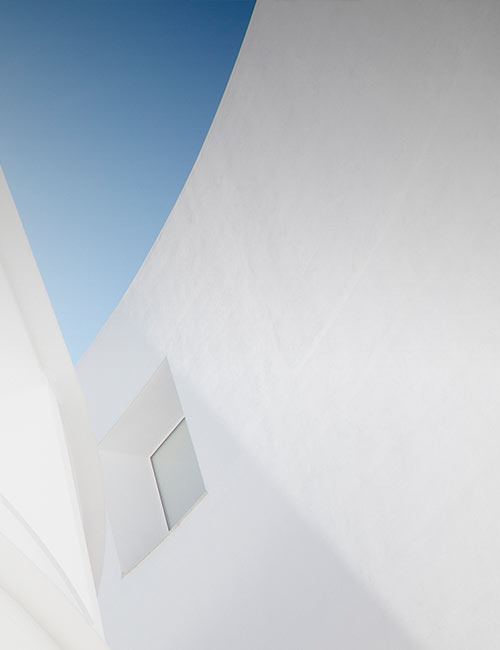 Reviewing Partnership Returns
Webcast
Reviewing Partnership Returns
Navigate the complexity of the Internal Revenue Code's partnership provisions in the preparation of LLC and partnership tax returns.
NASBA Field of Study
Taxes
Author(s)
Deborah A. Phillips
Product Number
VCL4PTRM22070
Product Details
Avoid common errors
Partnership tax returns
Understand common errors practitioners make in preparing partnership tax returns that are often missed during the review process.
Sharpen your reviewer skills by examining case studies and discussing complex LLC and partnership issues often missed by staff tax return preparers.
Implement your learning using case studies to increase your comprehension and retention.
Key Topics
We will cover common errors made involving the following:
Form 1065
Schedules K and K-1
Schedules M-1 and M-2
Calculating recourse and nonrecourse liabilities
Partner inside and outside basis
Partner's capital account analysis
IRC Sections 704(b), 704(c), 721, 722, 732(b), 734(b), 737, 743(b)
Learning Outcomes
Calculate the balance in the partners' capital accounts and enter the results on Form 1065 and on the Schedule K-1s.
Identify the purposes of Schedules L, M-1, and M-2.
Recognize the tax treatment, both at the partner and the partnership level, of guaranteed payments to a partner.
Calculate the amount of the guaranteed payment when the partner is to receive the lesser of a fixed dollar amount or a fixed percentage of partnership income.
Identify and report Section 1202 gains on Form 1065.
Calculate the ordinary loss to the partners from the sale of Section 1244 stock.
Determine how installment sales are taxed and disclosed by partnerships.
Analyze the consequences when a new partner joins the partnership.
Prepare a balance sheet following a revaluation of LLC or partnership assets.
Make appopriate allocations of book and tax income following the entry of a new partner to a partnership during a taxable year.
Compute book depreciation expense following the revaluation of a partnership's assets.
Properly allocate depreciation expense among the contributing and noncontributing partners under Section 704(c).
Apply the provisions of Section 737 and make associated adjustments to the basis of property retained by the partnership.
Determine the tax basis of distributed property in the hands of the recipient partner.
Calculate the required basis adjustments under Section 734(b) when a partnership distributes property to a partner in liquidation of his interest.
Allocate the Section 734(b) adjustment, if any, among properties retained by the partnership following a distribution of property.
Allocate nonrecourse liabilities among the partners in a partnership.
Who Will Benefit
Partners and managers in CPA firms
Experienced CPA staff
Credit Info
NASBA Field of Study
Taxes
Prerequisites
CPAs working with clients requiring up-to-date expertise in partnership taxation for the current tax season
Access
This is a digital product. With full paid access the content will be available to you for 3 months after purchase date.
Group ordering for your team
2 to 5 registrants
Save time with our group order form. We'll send a consolidated invoice to keep your learning expenses organized.
Start order
Speakers
Deborah A. Phillips
CPA, MST
Deborah A. Phillips, CPA, MST, operates her own tax controversy practice where she specializes in partnership and S Corporation tax law as well as IRS audits and procedures. Debbie, retired from the Large Business and International Division (LB&I) of the Internal Revenue Service (IRS) where she was a Senior Manager in the Flow Through Issue Practice Group (IPG). The IPG specializes in S corporation and partnership tax issues for LB&I. Debbie worked for the IRS for over 31 years ago and she has extensive accounting and taxation knowledge of individual, corporate, and partnership federal tax returns. She was the Operations and Technical Assistant to the Deputy Commission International, the Technical Assistant to the Director of PFTG, a Territory Manager in the Retail, Food and Pharmaceuticals Industry, a Team Manager in the Heavy Manufacturing Industry and the IRC Section 263A Technical Advisor. Debbie taught graduate and undergraduate courses in accounting and taxation as an adjunct faculty member at Delaware State University, Wilmington College, and Goldey-Beacom College. She has been a seminar presenter for over 17 years as well as a text book author. Debbie earned her master's degree in taxation from Widener University.
Accessibility
The Association is dedicated to removing barriers to the accountancy profession and ensuring that all accountancy professionals and other members of the public with an interest in the profession or joining the profession, including those with disabilities, have access to the profession and the Association's website, educational materials, products, and services.The Association is committed to making professional learning accessible to all product users. This commitment is maintained in accordance with applicable law. For additional information, please refer to the Association's Website Accessibility Policy. As part of this commitment, this product is closed-captioned. For additional accommodation requests please contact adaaccessibility@aicpa-cima.com and indicate the product that you are interested in (title, etc.) and the requested accommodation(s): Audio/Visual/Other. A member of our team will be in contact with you promptly to make sure we meet your needs appropriately.
Cancellation Policy
View our Cancellation policy
here
Reviewing Partnership Returns
Feb 07, 2023
Select from the following options:
Feb 07, 2023
5pm – 9pm GMT
Price excluding sales tax
$241.00
Shipping cost and sales tax will be added later during checkout