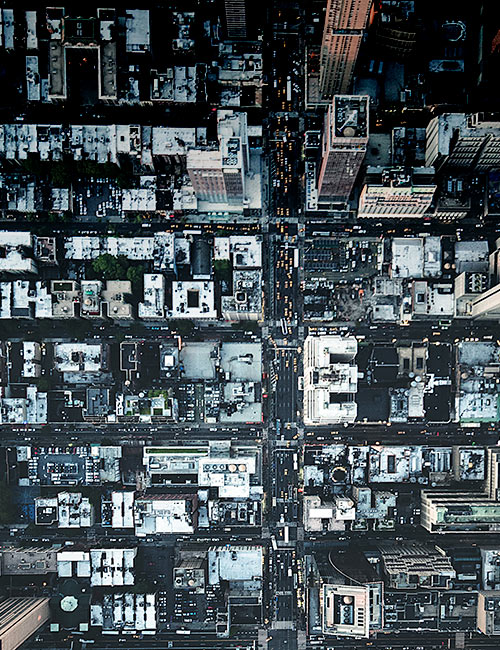 New Quality Management Standards: Resources —Expectations for Firms and Engagement Partners
Webcast
New Quality Management Standards: Resources —Expectations for Firms and Engagement Partners
In a thriving quality management system for your firm's A&A practice, your resources need to be allocated properly. We've got actionable insights for you.
NASBA Field of Study
Auditing
Author(s)
Jeffrey Rapaglia, Sherry Chesser, Alan Long
Product Details
Leverage resources for optimal QM performance
Managing a firm's resources to achieve the objectives of a quality management (QM) system involves planning, maintaining, scheduling, and allocating resources in ways that are best for each firm — but the system needs to use and leverage resources effectively.
In this webcast, you'll gain a better understanding of how firms can design and operate their QM systems to appropriately manage resources — human, technological, intellectual, and financial. Managing resources is not only about the quantity available but also having the correct proportion of each resource to perform quality engagements.
These revised standards strengthen an engagement partner's responsibilities for quality management at the engagement level and may positively change aspects of corporate culture.
Second in a four-part webcast series
This is the second webcast in a four-part series on the Auditing Standard Board's (ASB) new quality management standards. You'll take a deep dive into the resource component of the ASB's Statement on Quality Management Standards (SQMS) No. 1, A Firm's System of Quality Management, and the engagement partner's responsibility for resources under Statement on Auditing Standards (SAS) No. 146, Quality Management for Engagements Conducted in Accordance with Generally Accepted Auditing Standards.
Attendance in each webcast in this four-part series will earn you one CPE credit. You can participate in one or all based on your interest in the topics. A rebroadcast of this webcast is scheduled for Dec. 8, 2022, at 2pm ET.
Key Topics
Quality management
Peer review
Audits
Risk assessment
Learning Outcomes
Identify the four kinds of resources needed to maintain quality management systems.
Recognize who is included and excluded on an engagement team.
Distinguish between internal and external human resources.
Recognize service providers and what they offer firms.
Assess the engagement partner's responsibility for quality management at the engagement level.
Who Will Benefit
CPAs
Peer reviewers
QM directors
AICPA members
Auditors
Credit Info
NASBA Field of Study
Auditing
Access
This is a digital product. With full paid access the content will be available to you for 3 months after purchase date.
Group ordering for your team
2 to 5 registrants
Save time with our group order form. We'll send a consolidated invoice to keep your learning expenses organized.
Start order
Speakers
Jeffrey Rapaglia
FORVIS, LLP
Jeff Rapaglia is a Partner within Dixon Hughes Goodman, LLP's (DHG) Professional Standards Group. Jeff has extensive knowledge of, and insight into, the key challenges facing the audit profession, including major initiatives undertaken by the regulators and standard-setters. He brings more than 20 years of extensive professional experience, having spent more than three years as Technical Director of Professional Practice for the Center for Audit Quality (CAQ), and several years prior as a Senior Manager within the Public Company Accounting Oversight Board's (PCAOB) Office of Research and Analysis. Prior to these roles, Jeff was Vice President of Financial Reporting for a smaller public financial institution and started his career at a Big Four firm. Jeffrey holds a Bachelor of Business Administration with a concentration in Accounting from the University of Massachusetts at Amherst, and is a Certified Public Accountant licensed in Massachusetts and North Carolina. Jeffrey's responsibilities include evaluating and enhancing the firm's audit methodology, authoring knowledge-share content including DHG's comment letter responses to certain regulatory proposals, and developing policies and interpretive guidance on accounting and auditing standards. Jeffrey also serves as an additional technical resource regarding SEC, PCAOB and other public company matters; and continues to be an active member of the American Institute of Certified Public Accountants (AICPA) and the CAQ, with current or past service on various committees and task forces, including the CAQ's Smaller Firm Task Force and the AICPA's Auditor's Reporting Model and Quality Control Task Forces.
Sherry Chesser
Landmark PLC
Sherry Chesser is a member of Landmark PLC and focuses a majority of her time in the assurance and bond arbitrage practice areas, with industry experience in tax exempt debt compliance, employee benefit plans and nonprofit organizations. In addition, she serves on the management team of the firm and conducts peer reviews, with a focus on peer reviews of benefit plans. Prior to joining Landmark in 2006, Sherry spent 15 years with other public accounting firms providing tax and audit services to a broad base of clients, and also served as a controller for a nonprofit organization. In 2015, she was appointed to the Arkansas State Board of Public Accountancy for a five-year term and is currently serving her final year as President of the board. In addition, she is a committee member of NASBA's Compliance Assurance Committee and previously served on the Arkansas Peer Review Committee. (ASB Member since 2020-2021)
Alan Long
CPA, CITP, CGMA
G. Alan Long, CPA, CITP, CGMA, is the managing member of Baldwin. Alan received his accounting degree from Eastern Kentucky University in 1979 and was certified in 1981. His service to the profession includes having been President and Secretary/Treasurer of the Kentucky Society of CPAs, chair of the Education Foundation of the KYCPA, a member of the Peer Review Board and Leadership Council of the AICPA as well as a member of the Kentucky State Board of Accountancy. Alan is an Instructor for Continuing Education Classes for the AICPA. He received the 2005 Distinguished Alumnus Award from the School of Business & Technology at Eastern Kentucky University. Alan and his wife Teresa reside in Richmond, KY. (Member since 2016-2017)
Accessibility
The Association is dedicated to removing barriers to the accountancy profession and ensuring that all accountancy professionals and other members of the public with an interest in the profession or joining the profession, including those with disabilities, have access to the profession and the Association's website, educational materials, products, and services.The Association is committed to making professional learning accessible to all product users. This commitment is maintained in accordance with applicable law. For additional information, please refer to the Association's Website Accessibility Policy. As part of this commitment, this product is closed-captioned. For additional accommodation requests please contact adaaccessibility@aicpa-cima.com and indicate the product that you are interested in (title, etc.) and the requested accommodation(s): Audio/Visual/Other. A member of our team will be in contact with you promptly to make sure we meet your needs appropriately.
Cancellation Policy
View our Cancellation policy
here
New Quality Management Standards: Resources —Expectations for Firms and Engagement Partners
Select from the following options:
Oct 04, 2022
5pm – 6pm GMT
Dec 08, 2022
7pm – 8pm GMT
Price excluding sales tax
$76.00
Shipping cost and sales tax will be added later during checkout