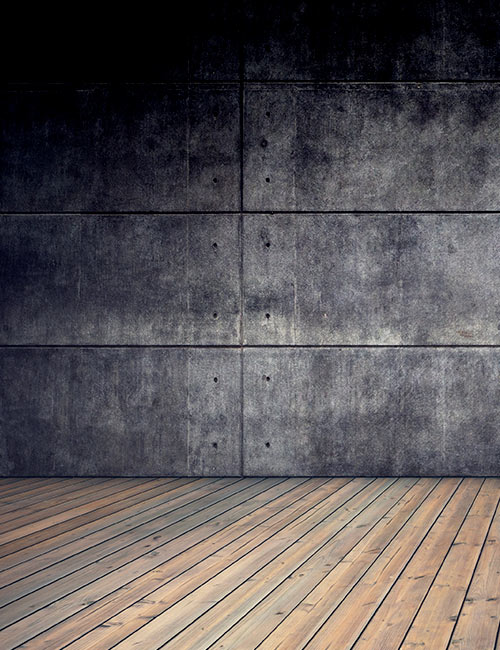 Multi-employer Employee Benefit Plan Audits
Webcast
Multi-employer Employee Benefit Plan Audits
Learn new audit and accounting guidance included in the 2021 AICPA EBP Guide that will be effective for 2022 audits and beyond.
NASBA Field of Study
Accounting
Author(s)
Nadia Matthie, Eric Carroll, Doug Bertossi, Marilee Lau
Product Details
Get the details of multi-employer EBP audits
This webcast will shine a light on unique issues that are encountered in multi-employer employee benefit plan audits.
Join us to learn about:
Plan investments and fixed assets, including real estate
FinREC recommendations
FASB ASC 606
And more!
Key Topics
Payroll compliance audits
Reciprocity agreements
Plan investments and fixed assets, including real estate
Withdrawal liability
FinREC recommendations
FASB ASC 606
Learning Outcomes
Identify the unique aspects of multi-employer employee benefit plan audits
Apply appropriate accounting, reporting and auditing guidance related to multi-employer plans
Who Will Benefit
Auditors of multi-employer employee benefit plans
Credit Info
NASBA Field of Study
Accounting, Auditing
Prerequisites
Employee benefit plan audit experience
Access
This is a digital product. With full paid access the content will be available to you for 3 months after purchase date.
Group ordering for your team
2 to 5 registrants
Save time with our group order form. We'll send a consolidated invoice to keep your learning expenses organized.
Start order
Speakers
Nadia Matthie
CPA
Nadia is an audit partner in the New York City office of WithumSmith+Brown, P.C. with over 23 years of audit and advisory experience. She is a certified public accountant in the District of Columbia and New York. She has worked with Fortune 100 clients in various industries such as manufacturing, retail, not for profit, unions, government, employee benefit plans and financial services- asset management providing accounting, attestation and advisory services. She has instructed at national, regional and local professional organizations on audit subject matters. Nadia is a graduate of Iona College, where she earned her Bachelor of Science in accounting. She is a member of the American Institute of Certified Public Accountants (AICPA) and the New York State Society of Certified Public Accountants (NYSSCPA). In 2018 and 2019, she was named in Crain's magazine "Most Notable Women in Accounting and Consulting". In 2017, she received National Association of Black Accountants Presidential Award for Leadership and Excellence. In 2013, she received the BTI- Client Service All-Star Award. In addition, she has received several mentoring and other professional awards. Nadia is very active in her community where she serves as the chairperson for the PACE University Career Opportunities in the Accounting Profession (COAP) program sponsored by the NYSSCPA to educate minority high school students to the accounting and finance industries. She is a member of the National Association of Black Accountants- New York Chapter. She is an active board member of the CUNY- Kingsborough College Association and Auxiliary Boards (Brooklyn, NY), the Aquinas All Girls High School Board (Bronx, NY) and the Yonkers Community Action Program (Yonkers, NY) whose mission is to assist low-income citizens in Yonkers out of poverty. Nadia is a peer mentor to rising seniors in college and post graduate students. In addition, she mentors other professionals rising in their careers. She frequently returns to Iona College to talk to rising students in the Hagan School of Business. Nadia has led various initiatives during her career to support, provide counsel, and to uplift African-American and other minority professionals in their career. "To God be the Glory." "To Whom Much is Given, Much Will Be Required (Luke 12:48)"
Eric Carroll
CPA
Eric Carroll, CPA is a partner at RSM US LLP with over 18 years of employee benefit plan accounting and auditing experience. He has extensive technical knowledge and experience with audits of employee benefit plans. His responsibilities at the firm include leading audit engagements, handling research on technical issues, and serving as the New York practice leader in employee benefit plans. Outside of the firm, Eric currently serves as chair of the AICPA's task force for multiemployer benefit plan audits where he is heavily involved in the task force's objective of authoring a new AICPA employee benefit plan guide book chapter on accounting and auditing of multiemployer benefit plans. Eric regularly advises trustees, boards, CFOs, controllers and human resource management on all aspects of employee benefit plan audits. He has experience in auditing most plan types, including single multi and multiple employer plans, defined contribution plans including 401(k) and 403(b), defined benefit pension plans and health and welfare plans, as well as significant experience in the accounting and auditing of the fair value of alternative investments commonly found in these plans. Eric currently serves clients that require both full-scope and limited-scope audits of plans ranging in size from just over 100 participants to over 30,000 participants, as well as plans with net assets ranging from $5 million to more than $5 billion. His past experience includes working in corporate finance at a large financial institution, focused on the financial accounting for employee benefit plans with more than $10 billion in investments and over 100,000 participants. Prior to joining RSM, Eric spent time with a Big Four accounting firm, where he worked on audits with employee benefit plan clients from the Fortune 100.
Doug Bertossi
Doug is currently the partner-in-charge of CliftonLarsonAllen's Minneapolis office's Employee Benefit Plan group and is the lead partner for the firm-wide multi-employer practice. His background includes audits of single, multiple-, and multi-employer employee benefit plans, including defined benefit and defined contribution pension plans, health and welfare plans, and other tax-exempt organizations. In addition, in his 17 years of practice, Doug has also consulted on numerous employee benefit plans regarding plan administration, operations, and compliance. In addition to extensive audit and consulting experience, Doug has experience in the administration of defined contribution pension plans and plan qualification testing and issues. Doug has also prepared, assisted, and trained employees in preparation of reporting and disclosure requirements applicable to employee benefit plans. Doug has consulted with plans regarding compliance with the Employee Retirement Income Security Act of 1974 (ERISA). Doug has been a speaker at the International Foundation of Employee Benefit Plans' (IFEBP) annual conference, and other conferences and seminars. In addition, Doug is currently a member of the American Institute of Certified Public Accountants (AICPA) Employee Beenfit Plan Audit Quality Center (EBPAQC) Expert Panel.
Marilee Lau
Marilee provides consulting services and teaches various educational programs on accounting and auditing for employee benefit plans. Before retiring in 2009, Marilee was the National Partner in Charge of KPMG's Employee Benefit Plan Audit Practice. Marilee Lau is a founding member and former Chair of the AICPA Employee Benefit Plan Audit Quality Center's Executive Committee which was established in 2004. Marilee is currently the AICPA's representative to the DOL's ERISA Advisory Council. She has served on the AICPA's Employee Benefits Plans Experts Panel and is the current chair of the EBP Audit Guide Overhaul Task Force. Marilee is also on the Advisory Board for the Bureau of National Affairs Pension & Benefits Reporter which provides input on various pension issues and is currently serving on the Accountants Committee for the International Foundation of Employee Benefit Plans. She is a member of the AICPA, California Society of CPA's, and the International Foundation of Employee Benefit Plans and a frequent speaker for numerous professional conferences and programs. She is a graduate of Santa Clara University with a BS in economics and an MBA in accounting.
Accessibility
The Association is dedicated to removing barriers to the accountancy profession and ensuring that all accountancy professionals and other members of the public with an interest in the profession or joining the profession, including those with disabilities, have access to the profession and the Association's website, educational materials, products, and services.The Association is committed to making professional learning accessible to all product users. This commitment is maintained in accordance with applicable law. For additional information, please refer to the Association's Website Accessibility Policy. As part of this commitment, this product is closed-captioned. For additional accommodation requests please contact adaaccessibility@aicpa-cima.com and indicate the product that you are interested in (title, etc.) and the requested accommodation(s): Audio/Visual/Other. A member of our team will be in contact with you promptly to make sure we meet your needs appropriately.
Cancellation Policy
View our Cancellation policy
here
Multi-employer Employee Benefit Plan Audits
Nov 18, 2022
Select from the following options:
Nov 18, 2022
6pm – 8pm GMT
Price excluding sales tax
$131.00
Shipping cost and sales tax will be added later during checkout