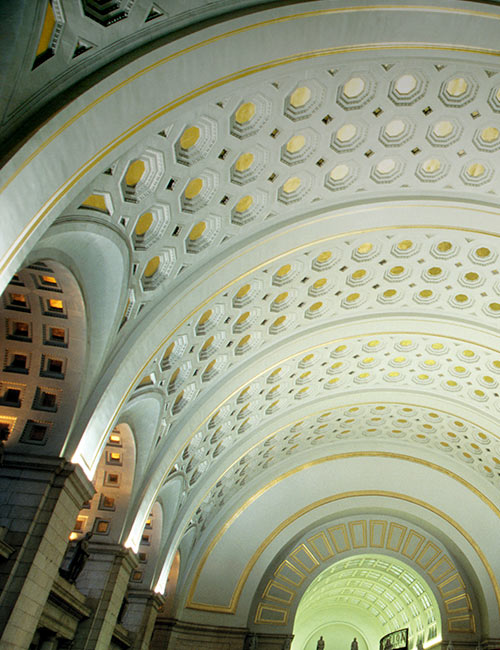 Maximizing Retirement Savings: Thoughtful Distribution Techniques
Personal Financial Planning
Webcast
Maximizing Retirement Savings: Thoughtful Distribution Techniques
The lackluster performance of the markets, higher inflation, and increasing interest rates make retirement planning critical for retirees to ensure that their wealth will cover their needs.
Do you have an AICPA membership? 
Log in
 to apply your member discount.
NASBA Field of Study
Specialized Knowledge
Author(s)
Robert S. Keebler
Product Details
Get your clients ready for their golden years
Every day in the United States, 10,000 baby boomers turn 65 and will need to contemplate retirement. As a CPA financial planner and tax professional, are you ready to meet their needs?
Although financial planning for retirement often focuses on reaching wealth accumulation goals by the client's projected retirement date, managing assets after retirement to maximize their longevity may be equally important.
Structuring a tax-efficient distribution portfolio and creating the optimal order for distributing the various retirement assets can substantially increase how long the assets will last and increase the sustainable withdrawal rate from the portfolio. This planning is particularly important for retirees whose portfolios have been depleted by poor market performance.
In this webcast, Bob Keebler, CPA/PFS, will cover the following topics:
Which assets to include in the distribution portfolio
The effect of taxes on asset allocation
The order in which assets should be withdrawn from the distribution portfolio
Managing capital gains and dividends, including loss harvesting
Managing tax brackets
Managing Social Security benefits
Tactical income tax planning with defined benefit plans, tax-deferred annuities, and net unrealized appreciation
The power of tax deferral
Roth IRA conversions and their optimal implementation
Key Topics
Asset location
Bracket management
Tax aware investing
Draw down strategies
Learning Outcomes
Apply asset location and bracket management strategies.
Determine the most effective draw down techniques.
Identify planning considerations to maximize your client's retirement savings.
Who Will Benefit
Tax professionals who serve individual clients
CPA financial planners and other professional financial planners
Practitioners who provide tax, retirement, estate, investment, or risk management planning services
PCPS members save 20%:
A promo code is required during checkout to receive the discounted price. Promo codes and other PCPS discount information can be found here. Not sure if your firm is a member? Send an email and we'll get right back to you! Or, learn more about PCPS membership!
More Details
NASBA Field of Study
Specialized Knowledge
Prerequisites
Basic knowledge of financial planning, retirement planning, estate planning, tax planning, and investment planning
Access
This is a digital product. With full paid access the content will be available to you for 3 months after purchase date.
Pricing
Do you have an AICPA membership? 
Log in
 to apply your member discount.
Group ordering for your team
2 to 5 registrants
Save time with our group order form. We'll send a consolidated invoice to keep your learning expenses organized.
Start order
Speakers
Robert S. Keebler
CPA/PFS, MST, AEP (Distinguished)
Robert S. Keebler, CPA, MST, AEP (Distinguished) is a partner with Keebler & Associates, LLP and is a 2007 recipient of the prestigious Accredited Estate Planners (Distinguished) award from the National Association of Estate Planners & Councils. He has been named by CPA Magazine as one of the Top 100 Most Influential Practitioners in the United States and one of the Top 40 Tax Advisors to Know During a Recession. His practice includes family wealth transfer and preservation planning, charitable giving, retirement distribution planning, and estate administration. Mr. Keebler frequently represents clients before the National Office of the Internal Revenue Service (IRS) in the private letter ruling process and in estate, gift and income tax examinations and appeals, and he has received more than 150 favorable private letter rulings including several key rulings of "first impression". He is the author of over 100 articles and columns and is the editor, author or co-author of many books and treatises on wealth transfer and taxation. The latest book Robert has co-authored: 2012 Estate Planning – Tax Planning Steps to Take Now, is now available in both electronic and paper back format. Mr. Keebler has recently been quoted in The New York Times in an article titled: "The 1040 Blues" where he provided insight on capital gains tax.
Accessibility
The Association is dedicated to removing barriers to the accountancy profession and ensuring that all accountancy professionals and other members of the public with an interest in the profession or joining the profession, including those with disabilities, have access to the profession and the Association's website, educational materials, products, and services.The Association is committed to making professional learning accessible to all product users. This commitment is maintained in accordance with applicable law. For additional information, please refer to the Association's Website Accessibility Policy. As part of this commitment, this product is closed-captioned. For additional accommodation requests please contact adaaccessibility@aicpa-cima.com and indicate the product that you are interested in (title, etc.) and the requested accommodation(s): Audio/Visual/Other. A member of our team will be in contact with you promptly to make sure we meet your needs appropriately.
Cancellation Policy
View our Cancellation policy
here
Maximizing Retirement Savings: Thoughtful Distribution Techniques
This product is not available at the moment.