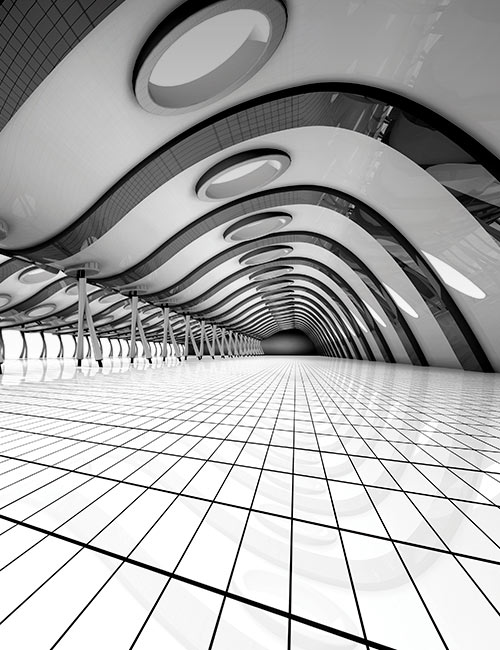 Grantor trust planning: The issues, the strategies, and the threats to bring it down
Webcast
Grantor trust planning: The issues, the strategies, and the threats to bring it down
Grantor trusts are among the most effective tax planning tools available today. Learn common planning issues and strategies you can use to help your clients make the best use of grantor trusts.
NASBA Field of Study
Specialized Knowledge
Product Details
Planning makes perfect
Despite the complex grantor trust rules in the Internal Revenue Code, grantor trusts still hold their own as a key tax and estate planning tool.
Get the latest thinking on planning with grantor trusts from a top expert, including what to consider given the government's proposals that limit its advantages.
Attendees will learn how to use grantor trusts most effectively through:
Navigating grantor trust planning issues
Determining the viability of grantor trusts for your clients
Optimizing your planning strategy
Key Topics
Viability and future of grantor trusts
Optimization of grantor trust planning
Key issues and concerns when planning with clients
Learning Outcomes
Identify the issues related to planning with grantor trusts.
Recognize strategies to make the best use of grantor trusts in planning for your clients.
Determine the viability for grantor trusts planning going forward.
Who Will Benefit
Tax professionals who serve individual clients
CPA financial planners and other professional financial planners
Practitioners who provide tax, retirement, estate, investment, or risk management planning services
PCPS members save 20%:
A promo code is required during checkout to receive the discounted price. Promo codes and other PCPS discount information can be found here. Not sure if your firm is a member? Send an email and we'll get right back to you! Or, learn more about PCPS membership!
Credit Info
NASBA Field of Study
Specialized Knowledge
Prerequisites
Basic knowledge of financial planning, estate planning, and tax planning
Access
This is a digital product. With full paid access the content will be available to you for 3 months after purchase date.
Pricing
PFP Section Members
$87.00
Tax Section Members
$87.00
PFS Credential Holders
$87.00
Group ordering for your team
2 to 5 registrants
Save time with our group order form. We'll send a consolidated invoice to keep your learning expenses organized.
Start order
Speakers
Steve Siegel
JD, LLM
Steven G. Siegel, JD, LLM, is president of The Siegel Group, which provides consulting services to attorneys, accountants, business owners, family offices, and financial planners. Based in Morristown, New Jersey, the Group provides services throughout the United States. Mr. Siegel is the author of many books, including The Grantor Trust Answer Book (2018 CCH); The Adviser's Guide to Financial and Estate Planning (AICPA 2020, formerly The CPA's Guide to Financial and Estate Planning); co-author, Income Taxation of Trusts and Estates (Carolina Press 2020); Federal Fiduciary Income Taxation (Foxmoor 2020); and Federal Estate and Gift Taxation (Foxmoor 2016). In conjunction with numerous tax planning lectures he has delivered for the National Law Foundation, Mr. Siegel has prepared extensive lecture materials on the following subjects: The Secure Act; Planning for the 99%; Planning for An Aging Population; Business Entities: Start to Finish; Preparing the Audit-Proof Federal Estate Tax Return; Business Acquisitions: Representing Buyers and Sellers in the Sale of a Business; Dynasty Trusts; Planning with Intentionally-Defective Grantor Trusts; Introduction to Estate Planning; Intermediate-Sized Estate Planning; Social Security, Medicare and Medicaid: Explanation and Planning Strategies; Subchapter S Corporations: Using Trusts as Shareholders; Divorce and Separation: Important Tax Planning Issues; The Portability Election; and many other titles. Mr. Siegel has delivered hundreds of lectures to thousands of attendees in live venues and via webinars throughout the United States on tax, business, and estate planning topics on behalf of numerous organizations, including The Heckerling Institute on Tax Planning, The Notre Dame Tax Institute, CCH, National Law Foundation, AICPA, Investments and Wealth Institute, Yale School of Management, Chicago Booth Business School, Western CPE, the National Society of Accountants, Cohn-Reznick, Foxmoor Education, many state accounting societies and estate planning councils, as well as in-house training on behalf of private companies. He is presently serving as an adjunct professor of law in the Graduate Tax Program (LLM) of the University of Alabama and has served as an adjunct professor of law at Seton Hall and Rutgers University law schools. Mr. Siegel holds a bachelor's degree from Georgetown University (magna cum laude, Phi Beta Kappa), JD from Harvard Law School, and LLM in taxation from New York University School of Law.
Accessibility
The Association is dedicated to removing barriers to the accountancy profession and ensuring that all accountancy professionals and other members of the public with an interest in the profession or joining the profession, including those with disabilities, have access to the profession and the Association's website, educational materials, products, and services.The Association is committed to making professional learning accessible to all product users. This commitment is maintained in accordance with applicable law. For additional information, please refer to the Association's Website Accessibility Policy. As part of this commitment, this product is closed-captioned. For additional accommodation requests please contact adaaccessibility@aicpa-cima.com and indicate the product that you are interested in (title, etc.) and the requested accommodation(s): Audio/Visual/Other. A member of our team will be in contact with you promptly to make sure we meet your needs appropriately.
Cancellation Policy
View our Cancellation policy
here
Grantor trust planning: The issues, the strategies, and the threats to bring it down
Sep 27, 2022
Select from the following options:
Sep 27, 2022
5pm – 7pm GMT
Price excluding sales tax
$131.00
Shipping cost and sales tax will be added later during checkout