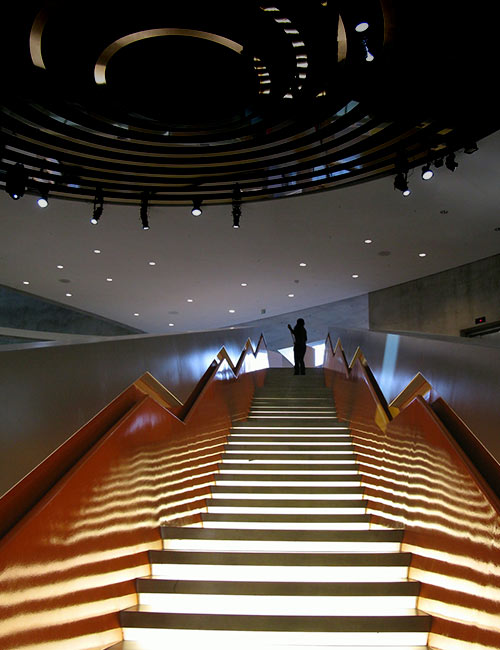 GAQC 2023 Auditing State and Local Governments Lightning Round
Webcast
GAQC 2023 Auditing State and Local Governments Lightning Round
Hear answers from the GAQC on common accounting and audit questions that will help in your financial statement audits of state and local governments.
Author(s)
Jodi Dobson, Tonya Moffitt, Michelle Watterworth
Product Details
Answers to SLG Financial Statement Audit Challenges
Find solutions to the challenging issues encountered when performing state and local government (SLG) financial statement audits in this Governmental Audit Quality Center (GAQC) web event.
The format is a fast-paced lightning round of questions and answers commonly received by the GAQC, covered by a panel of experienced practitioners sharing their views.
The panelists will also share best practice tips for identifying the answers to challenging accounting and audit issues.
Topics to be covered include:
Common peer review matters found in state and local governments audits
State and local government audit performance considerations
Common reporting challenges
Accounting impacts of pandemic funding
New Governmental Accounting Standards Board (GASB) standards and GASB Implementation Guides
Impact of new auditing standards
Emerging areas like environmental, social, and corporate governance and cryptocurrency
Best practices, tips, available resources, and tools
Key Topics
GASB Standards
Governmental auditing
Governmental accounting
Financial statement audit considerations
Emerging practice issues
Practitioner views on tough questions
Learning Outcomes
Determine answers to common accounting and audit questions relevant to state and local government financial statement audits.
Identify implementation challenges related to new GASB standards.
Determine the impact of new auditing standards.
Analyze the how pandemic funding affects financial statements.
Apply best practices and tips for a successful financial statement audit.
Who Will Benefit
Auditors and preparers of state and local governmental financial statements
Credit Info
Prerequisites
Knowledge of GASB literature and SLG financial statement audits
Access
This is a digital product. With full paid access the content will be available to you for 89 days after purchase date.
Group ordering for your team
2 to 5 registrants
Save time with our group order form. We'll send a consolidated invoice to keep your learning expenses organized.
Start order
Speakers
Jodi Dobson
Jodi Dobson is a partner at Baker Tilly. She has more than 20 years of experience serving municipal utilities, villages, cities, special purpose governments and state agencies. Jodi's experience includes performing financial audits, single audits and agreed upon procedure engagements for governmental entities. As the firm's public sector professional practice partner, Jodi coordinates both internal and external training on governmental accounting and auditing issues, oversees the development of the public sector audit tools and templates and coordinates with the firm's professional practice group on various technical projects. Jodi is active in national and state industry associations, including AICPA, GFOA and AWWA, and is a frequent speaker at industry conferences.
Tonya Moffitt
CPA
Tonya received her Bachelor of Science in Accounting from Portland State University (PSU), followed by a Master of Science in Financial Analysis. She specializes in and has extensive experience performing and managing governmental audits. She is a reviewer for the GFOA Certificate of Excellence in Financial Reporting Award program and has assisted several of our clients in their initial submission and retention of the award. Tonya is a current Board Member of the Oregon Society of Certified Public Accountants (OSCPA). She is also a Co-Chair of the Accounting Standards Review Committee for the Oregon Government Finance Officers Association, former Chair and current member of the OSCPA Government Strategic Committee, Oregon Board of Accountancy Complaints Committee and PSU's Accounting Advisory Board Member. Tonya is a licensed CPA in Oregon, Washington and Hawaii. Tonya is responsible for training new staff who assist in governmental and compliance audits and supervising managers, seniors, entry level staff and interns. She created the firm's financial statement template, GASB 68 template, and is currently in charge of training numerous clients to use the template for financial statement preparation. Tonya and her husband are parents to two active kids. They enjoy spending time watching the kids participate in various sports, going to the sand dunes, and spending time on her family's cattle ranch. She enjoys being actively involved as a committee member in various organizations including Forward Stride a non-profit therapeutic equine program which provides, promotes, and supports quality therapeutic recreation services for children and adults.
Michelle Watterworth
CPA
Michelle Watterworth is a partner with Plante Moran. Michelle's responsibilities involve oversight of the technical aspects of Plante Moran's governmental practice including implementation and continued compliance with auditing and governmental accounting standards as well as responsibilities for training the staff serving in this industry. Michelle also leads the various technical client training efforts, including live and webinar-based training opportunities focused on providing easy-to-understand applications of the governmental accounting standards. In addition, Michelle is a nationally recognized speaker on GASB matters and a member of the professional standards committee of the Michigan chapter of the GFOA. Michelle also serves as the co-leader of Plante Moran's single audit practice. As such, she is ultimately responsible for staff training, client education and oversight of approximately 500 single audits that the firm issues annually. Michelle's 20 years of experience working with clients in the governmental industry, providing audit and consulting services to various cities, pension systems, townships, villages, and special purpose governments, enables her to provide deep expertise to the clients she serves going beyond the role of a traditional auditor. In particular, Michelle has significant experience working with governmental pension systems and has led the implementation of GASB 67 and GASB 68 firm wide.
Accessibility
The Association is dedicated to removing barriers to the accountancy profession and ensuring that all accountancy professionals and other members of the public with an interest in the profession or joining the profession, including those with disabilities, have access to the profession and the Association's website, educational materials, products, and services.The Association is committed to making professional learning accessible to all product users. This commitment is maintained in accordance with applicable law. For additional information, please refer to the Association's Website Accessibility Policy. As part of this commitment, this product is closed-captioned. For additional accommodation requests please contact adaaccessibility@aicpa-cima.com and indicate the product that you are interested in (title, etc.) and the requested accommodation(s): Audio/Visual/Other. A member of our team will be in contact with you promptly to make sure we meet your needs appropriately.
Cancellation Policy
View our Cancellation policy
here
GAQC 2023 Auditing State and Local Governments Lightning Round
Feb 16, 2023
Select from the following options:
Feb 16, 2023
6pm – 8pm GMT
Price excluding sales tax
$131.00
Shipping cost and sales tax will be added later during checkout