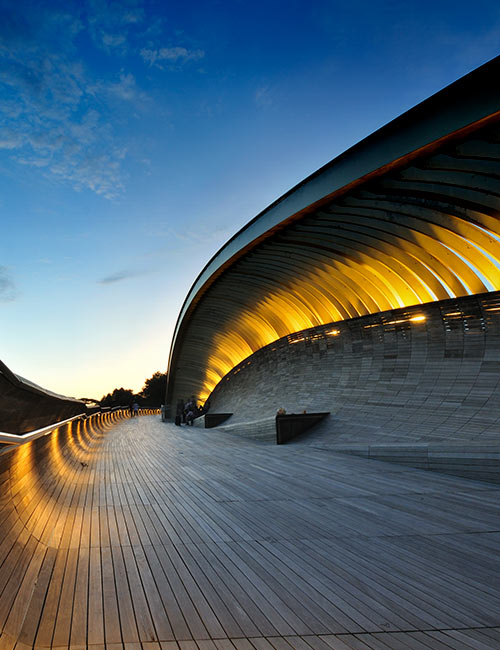 Forging the Path: Women in the Accounting Profession
Webcast
Forging the Path: Women in the Accounting Profession
Listen to leading women talk about their careers, how they got to their current position and the roadblocks they had to overcome on the way. Learn how to make your career work for you and get first-hand advice on advancing within the profession.
Do you have an AICPA membership? 
Log in
 to apply your member discount.
NASBA Field of Study
Personal Development
Author(s)
Adrienne Davis, Sandra Wiley, Tifphani White-King, Selene Benavides
Product Details
Join us as we celebrate Women's history month with a panel of leading women. They'll talk about their careers, how they got to their current position and the roadblocks they had to overcome on the way. Learn how to make your career work for you and get firsthand advice on advancing within the profession.
Who Will Benefit
Women in the Accounting Profession
Key Topics
Women in the profession
Diversity and Inclusion
Career Path
Learning Outcomes
Identify tangible actions to enhance career success
Recall experiences and success stories to help you on your professional journey
Recognize relevant AICPA resources available to you
More Details
NASBA Field of Study
Personal Development
Access
This is a digital product. With full paid access the content will be available to you for 3 months after purchase date.
Pricing
Do you have an AICPA membership? 
Log in
 to apply your member discount.
Group ordering for your team
2 to 5 registrants
Save time with our group order form. We'll send a consolidated invoice to keep your learning expenses organized.
Start order
Speakers
Adrienne Davis
After years of doing big business tax and accounting for companies like Deloitte and PwC, Adrienne realized working with individuals 1-on-1 would feel so much more impactful — so she quit her corporate job to open an independent financial planning practice, where she can work directly with clients to help change the trajectory of their life. With the finance industry being overwhelmingly white male dominated, Adrienne saw there was a need for her peers to see someone who looks like them. She believes relatability and authenticity are important traits to look for in a financial advisor, and is purposed with helping to close the economic gaps among her community. By leveraging the tools she learned through working with billion-dollar companies, Adrienne helps her clients achieve their finance goals and secure their future. Adrienne partners with Northwestern Mutual to utilize their resources and financial planning offerings.
Sandra Wiley
Sandra Wiley, President of Boomer Consulting, Inc., is a leader in the accounting profession with a passion for helping firms grow, adapt and thrive. For ten years running, Accounting Today has recognized her as a Top 100 Most Influential People in Accounting due to her expertise in leadership, management, collaboration, culture building, talent and training. Sandra's years of experience and influence as a management and strategic planning consultant make her a sought-after resource among the best and brightest firms in the country. She is regularly invited to speak at national conferences where she empowers audiences with new ideas and a sense of humor. She is a popular author, having been published in many online and print publications, and penned two books, The Journey Ahead: A New Roadmap to Collaboration in Your Firm and The Engaged Employee: 10 Initiatives for Successful Firms.
Tifphani White-King
JD, EA
Tifphani is the US National Tax Practice Leader for Mazars in the US. She is also a member of the Mazars Global Tax Leadership Team. Her responsibilities in these roles include creating a shared vision, setting strategic direction, and driving marketplace growth for Tax. Prior to assuming these positions, Tifphani was the US International Tax Practice Leader for Mazars in the US. She has nearly 20 years of international tax experience, providing operational, strategic, and marketplace direction for emerging, midmarket, and large, multinational companies. Her expertise includes international tax structuring, transaction planning, mergers and acquisitions, tax provision, compliance reporting, and other related services. Within the firm, Tifphani leads high-performing teams that provide innovative strategic and operational support. She delivers expert services to clients within a multitude of market sectors, including consumer products, financial services, life sciences, real estate, and technology, and within industries such as advertising, aviation, insurance, and manufacturing. Additionally, Tifphani is very passionate about her sponsorship and mentorship roles and responsibilities. Prior to joining Mazars in the US, Tifphani was a Tax Principal at a Big Four firm, where she oversaw a broad range of inbound and outbound tax issues, including initial overseas investment, financing international operations, cross-border business structuring, tax provision, and compliance reporting. She made history as the firm's first African-American female Tax partner. She also served as one of two International Tax Subject Matter Experts for the firm's National Private Equity Steering Committee; and was the National International Tax Services Leader for Insurance. Tifphani is highly sought after as a speaker on various global tax topics both in the US and abroad. She has been quoted in international and domestic news / media outlets, authored several articles, taught at the university level, and led many podcasts on a variety of tax-related matters. She is the recipient of numerous professional and industry awards and recognition including: Crain's Notable Women in Accounting & Consulting; the Harlem YMCA Industry Achiever's Award; 2020's Most Powerful Women in the Accounting Profession by the AICPA and CPA Practice Advisor and Long Island Business News Top 50 Women in Business. Tifphani graduated from Columbia University with a Bachelor of Arts degree in Economics. She received her Juris Doctorate from St. John's University School of Law, and currently is pursuing her Master of Laws degree at King's College in London, UK.
Selene Benavides
Selene has over 20 years of strategy, finance, audit, technology and operations experience as an entrepreneur, consultant and CFO of a non profit. Prior to joining ALPFA, Selene was VP of Finance at Consero Global where she oversaw 5-10 companies' financials with accumulated revenue of ~$150M . Before that, she was CFO of a national non profit and helped create the strategic and financial structure for the new direction of the organization. Prior to her executive roles, she was a finance and audit expert for Fortune 500 companies such as Dell, Farmers and BMC Software. Selene is also an entrepreneur with her husband and enjoys helping small medium businesses grow and thrive. She has been involved with several national and community boards and has consulted with over a dozen clients. She is owner of 3 small businesses and founder of 2 non profits.
Accessibility
The Association is dedicated to removing barriers to the accountancy profession and ensuring that all accountancy professionals and other members of the public with an interest in the profession or joining the profession, including those with disabilities, have access to the profession and the Association's website, educational materials, products, and services.The Association is committed to making professional learning accessible to all product users. This commitment is maintained in accordance with applicable law. For additional information, please refer to the Association's Website Accessibility Policy. As part of this commitment, this product is closed-captioned. For additional accommodation requests please contact adaaccessibility@aicpa-cima.com and indicate the product that you are interested in (title, etc.) and the requested accommodation(s): Audio/Visual/Other. A member of our team will be in contact with you promptly to make sure we meet your needs appropriately.
Cancellation Policy
View our Cancellation policy
here
Forging the Path: Women in the Accounting Profession
This product is not available at the moment.