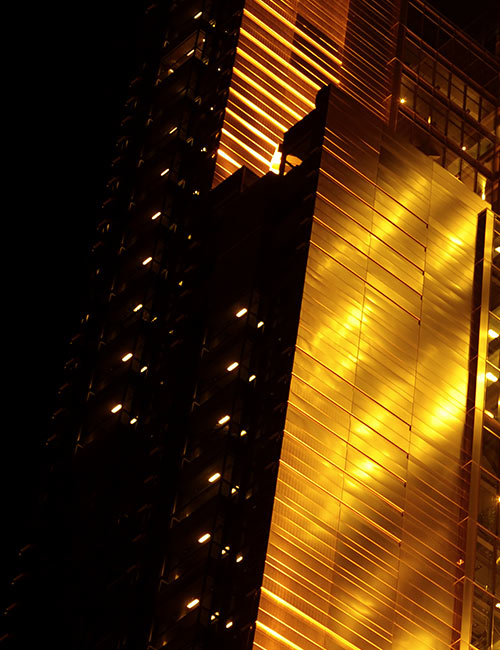 Fair Value Measurement vs. Fair Market Value — What You Need to Know
Webcast
Fair Value Measurement vs. Fair Market Value — What You Need to Know
Successfully practice in the financial reporting and tax environments by understanding the differences and similarities.
Do you have an AICPA membership? 
Log in
 to apply your member discount.
NASBA Field of Study
Accounting
Author(s)
William H. Frazier, Robert Allen, Mark L. Zyla
Product Details
Fair value measurement vs. fair market value
Many valuation professionals practice in both the financial reporting (fair value measurement) and tax (fair market value) environments. Although the foundational concepts of valuation do not change, these two environments differ regarding guidance, best practices, case law and other issues.
Participants will learn from two veteran practitioners — Will Frazier and Mark Zyla — about the similarities and differences in the two environments and how to successfully practice in each area.
Key Topics
Fair value measurements
Fair market value
Qualified appraisals
Practice management
Mandatory Performance Framework
Learning Outcomes
Recall the definitions and standards of "fair value" and "fair market value."
Recognize key concepts in the two definitions and standards of value.
Distinguish between best practices in the development of fair value measurements for financial reporting purposes and fair market value analyses for tax reporting purposes.
Identify the client and audience considerations for financial reporting and tax reporting engagements.
Who Will Benefit
Practitioners of all levels who are engaged to perform valuations for financial reporting and tax purposes.
More Details
NASBA Field of Study
Accounting, Specialized Knowledge
Access
This is a digital product. With full paid access the content will be available to you for 3 months after purchase date.
Pricing
Do you have an AICPA membership? 
Log in
 to apply your member discount.
Group ordering for your team
2 to 5 registrants
Save time with our group order form. We'll send a consolidated invoice to keep your learning expenses organized.
Start order
Speakers
William H. Frazier
ASA
William has over 40 years of experience in the field of valuation, investment banking, mergers & acquisitions, and litigation advisory services. His valuation advisory experience encompasses a broad range of industries. He has performed assignments for numerous purposes including estate and gift taxation, fairness and solvency opinions, bankruptcy and reorganization, disputes related to business transactions and shareholder disputes, family law matters, purchase and sale advisement, and other litigation, tax, and corporate matters. The majority of his valuation experience within the past 15 years has been in the context of valuing family-owned businesses and holding entities such as family limited partnerships.
Robert Allen
CFA, ABV
Robert J. Allen, CFA, ABV has over 20 years of financial advisory and valuation experience. His areas of expertise include business valuation, intangible asset valuation, and value enhancement consulting. He has valued closely held businesses and partnerships in a variety of industries for a variety of purposes, including tax reporting, financial reporting, regulatory compliance, litigation support, management consulting, succession planning and transactional advisory support. Robert has extensive experience with purchase price allocations (ASC 805), goodwill impairment testing (ASC 350), stock-based compensation/options (ASC 718/IRC 409a), intangible asset valuation, estate, and gift tax valuation, litigation and collaborative law matters, buy/sell agreement valuations, fairness opinions, solvency opinions, healthcare compensation studies, and transfer pricing studies. In addition, he has experience consulting with business owners on valuation and strategic planning issues, including the identification of value drivers and business risks to evaluate the impact on business value, identification of critical success factors and key performance indicators, the development of budgets and forecasts, and strategic benchmarking.
Mark L. Zyla
CPA/ABV, CFA, ASA
Mark L. Zyla is a Managing Director of Zyla Valuation Advisors, LLC, an Atlanta Georgia based valuation and litigation consultancy firm. Mark received a BBA degree in Finance from the University of Texas at Austin and an MBA degree with a concentration in Finance from Georgia State University. Mark also completed the Mergers and Acquisitions Program at the Aresty Institute of The Wharton School of the University of Pennsylvania and the Valuation Program at the Graduate School of Business at Harvard University. Mark is the Chairman of the Standards Review Board of the International Valuation Standards Council ("IVSC"). He recently served on the AICPA's Forensic and Valuation Services Executive Committee. Mark is a member of the Business Valuations Committee of the ASA where he also serves as a member of the Business Valuation Standards and Technical Issues subcommittees. Mark is on the Advisory Council of the Master of Science in Finance program at the University of Texas at Austin. In 2013, he was inducted into the AICPA Business Valuation Hall of Fame. Mark is a frequent presenter and author on valuation issues. He has served on the faculty of the Federal Judicial Center and the National Judicial College teaching business valuation concepts to judges. Mark is author of Fair Value Measurement: Practical Guidance and Implementation 3rd ed. published by John Wiley & Sons, Inc. (2020). He is also the author of the course, "Fair Value Accounting: A Critical New Skill for All CPAs" published by the AICPA. Mark is also co-author of several portfolios related to Fair Value Measurement published by Bloomberg BNA.
Accessibility
The Association is dedicated to removing barriers to the accountancy profession and ensuring that all accountancy professionals and other members of the public with an interest in the profession or joining the profession, including those with disabilities, have access to the profession and the Association's website, educational materials, products, and services.The Association is committed to making professional learning accessible to all product users. This commitment is maintained in accordance with applicable law. For additional information, please refer to the Association's Website Accessibility Policy. As part of this commitment, this product is closed-captioned. For additional accommodation requests please contact adaaccessibility@aicpa-cima.com and indicate the product that you are interested in (title, etc.) and the requested accommodation(s): Audio/Visual/Other. A member of our team will be in contact with you promptly to make sure we meet your needs appropriately.
Cancellation Policy
View our Cancellation policy
here
Fair Value Measurement vs. Fair Market Value — What You Need to Know
This product is not available at the moment.