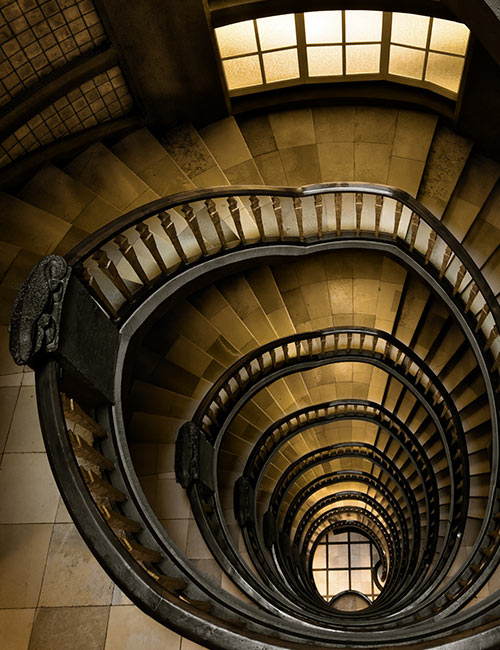 ERISA Section 103(a)(3)(C) audits: Part 2
Webcast
ERISA Section 103(a)(3)(C) audits: Part 2
Learn practical guidance and tactical implementation of audit requirements for ERISA Section 103(a)(3)(C).
Do you have an AICPA membership? 
Log in
 to apply your member discount.
NASBA Field of Study
Auditing
Author(s)
Josie Hammond, Sandi Carrier, Debbie Smith
Product Details
Part 2 in the 2-part series
Join us to dive deeper into the requirements for ERISA Section 103(a)(3)(C) audits. In this webcast, you will learn:
Tips related to the changes resulting from the issuance of SAS No. 136
The auditor's responsibilities related to the ERISA Section 103(a)(3)(C) certification
And more!
Key Topics
EBP audit client acceptance/the engagement letter
Relevant plan provisions
Substantially complete Form 5500
Reportable findings
New auditor's report
Learning Outcomes
Apply the requirements of AU-C 703 to ERISA Section 103(a)(3)(C) audits
Determine considerations that should be made in identifying relevant plan provisions
Analyze whether a Form 5500 is substantially complete
Distinguish issues that may result in reportable findings
Who Will Benefit
Employee benefit plan (EBP) auditors who perform ERISA Section 103(a)(3)(C) audits
More Details
NASBA Field of Study
Auditing
Prerequisites
Attendance of part 1 of the series or a basic knowledge of SAS No. 136.
Access
This is a digital product. With full paid access the content will be available to you for 3 months after purchase date.
Pricing
Do you have an AICPA membership? 
Log in
 to apply your member discount.
Group ordering for your team
2 to 5 registrants
Save time with our group order form. We'll send a consolidated invoice to keep your learning expenses organized.
Start order
Speakers
Josie Hammond
CPA
Josephine (Josie) Hammond is the National Director of Employee Benefit Plan Services for McGladrey LLP. She is responsible for tracking audit and accounting issues that impact the firm's employee benefit plan audit practice, and she participates in the development of the firm's positions on such proposed audit and accounting pronouncements. Josie develops and presents professional education material, practice aids and tools to support the firm's employee benefit plan practice. She consults on the application of professional standards and related firm policies in this area, providing high-level, cutting-edge guidance on all aspects of ERISA issues. Josie also monitors the firm's compliance with the American Institute of Certified Public Accountants Employee Benefit Plan Audit Quality Center membership requirements. Prior to joining the National Professional Standards Group, Josie was responsible for the oversight and management of the employee benefit practice of three offices in the firm's Great Lakes Regional Professional Practice, serving over 150 clients. She is experienced in single-employer and multi-employer plans as well as plans with a variety of funding arrangements, including defined benefit and defined contribution pension plans, 401(k) plans, health and welfare plans, master trusts, and 103-12 investment entities. Josie's practice has been concentrated in the employee benefit plan arena for over 20 years.
Debbie Smith
Debbie is a partner in Grant Thornton LLP's national professional standards group, specializing in employee benefit plan assurance. She has over 20 years of experience in auditing benefit plans and has practiced exclusively in this area for the past 13 years. Her knowledge base and years of experience allow her to effectively and efficiently oversee the execution of an audit while providing meaningful recommendations upon completion of the work. She is one of Grant Thornton LLP's most knowledgeable specialists in employee benefit plans, and is actively involved with national office initiatives in the area of employee benefit plans, including development and teaching of in-house training programs. She serves as a technical resource for her firm on employee benefit plan auditing, accounting and reporting issues, and is the Firm's designated audit partner who has firm-wide responsibility for the quality of the Firm's employee benefit plan audit practice. Debbie recently became a member of the executive committee of the AICPA's Employee Benefit Plan Audit Quality Center. Prior to that, she served three years on the AICPA's Employee Benefit Plans Expert Panel. As part of her leadership in the employee benefit plan area, Debbie also represents Grant Thornton LLP through her active involvement in various AICPA committees and task forces, including the AICPA's Audit Guide Revision Task Force, Audit Guide Overhaul Task Force (an extensive multi-year project to re-write the AICPA's Employee Benefit Plans Audit and Accounting Guide), Audit Risk Alert Task Force and Technical Standards Subcommittee of the Professional Ethics Committee. She continues to be actively involved in numerous sub-committees of the Audit Quality Center and Expert Panel, including those responsible for addressing employee benefit plan issues related to Alternative Investments, SOP 94-4-1, FAS 157, Limited-Scope Audits, Non-Disclosure Agreements, and Insurance Contracts. Debbie is also a frequent speaker at industry conferences on employee benefit plans. She is a member of the steering committee for the December 2007 AICPA Employee Benefit Plans Accounting, Auditing and Regulatory Update Conference, and is the co-chairman of the AICPA's National Conference on Employee Benefit Plans in May 2008. Debbie is a native of the western suburbs of Chicago. When not working, Debbie enjoys spending time with her husband and four young sons, and participating in the numerous activities her sons are involved in.
Accessibility
The Association is dedicated to removing barriers to the accountancy profession and ensuring that all accountancy professionals and other members of the public with an interest in the profession or joining the profession, including those with disabilities, have access to the profession and the Association's website, educational materials, products, and services.The Association is committed to making professional learning accessible to all product users. This commitment is maintained in accordance with applicable law. For additional information, please refer to the Association's Website Accessibility Policy. As part of this commitment, this product is closed-captioned. For additional accommodation requests please contact adaaccessibility@aicpa-cima.com and indicate the product that you are interested in (title, etc.) and the requested accommodation(s): Audio/Visual/Other. A member of our team will be in contact with you promptly to make sure we meet your needs appropriately.
Cancellation Policy
View our Cancellation policy
here
ERISA Section 103(a)(3)(C) audits: Part 2
This product is not available at the moment.