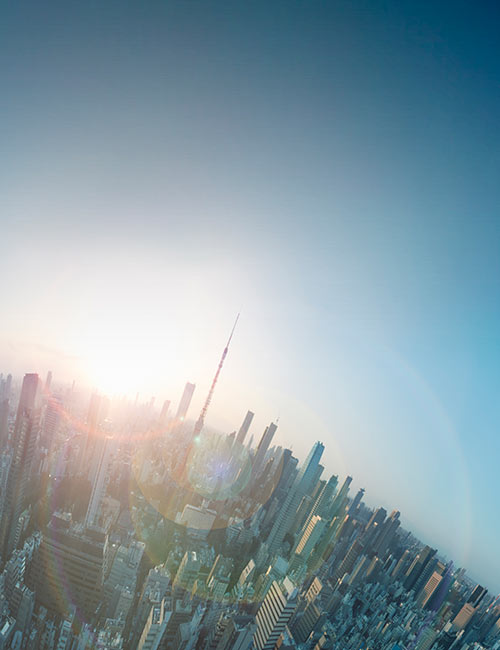 Breaking into Business Valuation Series
Webcast
Breaking into Business Valuation Series
Attend this three-part webcast series to gain a deeper understanding of the valuation for pass-through entities, valuation for estate and gift tax purposes, valuation for family limited partnerships, buy-sell agreements, and valuation for family law and divorce purposes.
Do you have an AICPA membership? 
Log in
 to apply your member discount.
NASBA Field of Study
Accounting
Author(s)
Bethany Hearn, Kevin Yeanoplos
Product Details
A closer look
Are you looking to expand your knowledge and understanding of business valuation? In this three-part webcast series, led by industry experts, we will dive into to various areas and discuss the complexities, opportunities and practice considerations relevant to these service areas.
Part I: Valuation of Pass-Through Entities
Pass-through entities have unique income tax characteristics which must be considered as part of a thorough business valuation, such as owner level income taxes on pass-through income, and potential taxes on dividends and capital gains. This area of valuation continues to evolve for both controlling and non-controlling interests.
Part II: Estate and Gift Tax Valuation, including Valuation of Family Limited Partnerships (FLPs), and Buy-Sell Agreements
Valuations for estate and gift tax purposes are a leading service area for valuation analysts, and attendees will learn about key provisions, regulations and rulings in this area. Family limited partnerships are a popular entity structure used by families to transfer ownership across generations, and attendees will learn about valuation considerations for these entities. Attendees will also learn how valuation analysts can assist clients and attorneys in drafting and understanding important valuation provisions of their buy-sell agreements.
Part III: Valuation for Family Law and Divorce
In regards to valuation for family and divorce purposes, attendees will learn about relevant standards of value, different treatments of goodwill and other valuation concepts and practice considerations relevant to this service area.
Who Will Benefit
Practitioners looking to grow a valuation practice within their firms.
Professionals considering focusing on valuation as a career.
Professionals in business and industry, particularly within corporate finance, seeking to increase their technical expertise in valuation.
Professionals working in public accounting or consulting firms involved in valuation focused on mergers and acquisition, litigation, fair value, and others.
Professionals preparing for the ABV examination.
Key Topics
Valuation for divorce
Valuation for family law
Equitable distribution
Valuation for estate and gift tax purposes
Valuation of family limited partnerships
Buy-self agreements
Valuation of pass-through entities
Learning Outcomes
Recognize the characteristics of pass-through entities and impact on valuation theory.
Recall the history and current positions of IRS and Tax Court treatment of pass-through entities.
Identify the various models used by some to value controlling and non-controlling interests in pass-through entities.
Identify general guidelines for estate and gift valuation in the IRC, Treasury Regulations, Revenue Rulings, and the fair market value standard of value.
Recognize key characteristics of family limited partnerships and how to value them.
Recognize how valuation analysts can assist clients and attorneys in drafting and understanding the valuation provisions of a buy-sell agreement.
Identify the effects of COVID-19 in the valuation analysis.
Identify which standards of value to apply to a divorce valuation engagement.
Recognize different ways to treat goodwill during a valuation for family law purposes.
Recognize other key areas such as double dipping, restricted access to data, and valuation discounts in a divorce setting.
More Details
NASBA Field of Study
Accounting
Prerequisites
Foundational or basic level of valuation knowledge prior to attending
Access
This is a digital product. With full paid access the content will be available to you for 3 months after purchase date.
Pricing
Do you have an AICPA membership? 
Log in
 to apply your member discount.
Group ordering for your team
2 to 5 registrants
Save time with our group order form. We'll send a consolidated invoice to keep your learning expenses organized.
Start order
Speakers
Bethany Hearn
Bethany Hearn is a Principal CLA with more than 30 years of public accounting experience. She has spent the last 21 years focused on providing valuation and forensic accounting services to owners of privately-held companies. Bethany performs valuations of businesses and intangible assets for a variety of purposes including tax, merger and acquisitions, shareholder disputes, marital dissolutions, and bank financing. In addition to valuation services, Bethany provides business succession planning services to business owners and has served as an expert witness for valuations in shareholder disputes and marital dissolutions in Illinois, Michigan and Washington. Bethany regularly speaks on valuation topics to professional organizations, including the American Institute of Certified Public Accountants ("AICPA"). Bethany is a graduate of Northern Illinois University with a degree in Accountancy. She is a licensed CPA in the state of Illinois and is Accredited in Business Valuation (ABV) and Certified in Financial Forensics (CFF). Bethany has been active with the AICPA for several years teaching through webinars, at the national forensic and valuation conferences and the national business valuation school, and serving on the ABV Credential Committee and ABV Exam Task Force for the last three years. Bethany began a three-year term as Chair of the ABV Credential Committee in January 2018.
Kevin Yeanoplos
Kevin is a Shareholder and the Director of Valuation Services for Brueggeman and Johnson Yeanoplos, P.C., specializing in the areas of business and intellectual property valuation, financial analysis and litigation support. Over the last four decades, the AICPA Business Valuation Hall of Fame inductee and Volunteer of the Year has assisted clients around the country with the valuation of a diverse array of intangibles and businesses, whether it be for divorce or other litigation, financial reporting, gift and estate taxes, mergers and acquisitions or ESOP's, among others. Kevin has served in a variety of volunteer positions, including Commissioner on the AICPA's National Accreditation Commission, Chair of the AICPA's ABV Credential Committee, Chair of the Arizona Board of Appraisal and the Arizona Commission on Judicial Performance Review, among others. When he's not chasing down the value of the invaluable, you can find Kevin running around the country on a 200 mile Ragnar Relay, using his business acumen as a board member for a local theatre or radio station, volunteering for the Special Olympics, advocating for royalty reform as a member of the National Academy of Recording Arts and Sciences or interviewing the likes of Roger Daltrey, Cyndi Lauper and Brian Wilson for his music webzine, Trebled Minds.
Accessibility
The Association is dedicated to removing barriers to the accountancy profession and ensuring that all accountancy professionals and other members of the public with an interest in the profession or joining the profession, including those with disabilities, have access to the profession and the Association's website, educational materials, products, and services. The Association is committed to making professional learning accessible to all. This commitment is maintained in accordance with applicable law. For additional information, please refer to the Association's Website Accessibility Policy. For accommodation requests, please contact adaaccessibility@aicpa-cima.com and indicate the product that you are interested in (title, etc.) and the requested accommodation(s): Audio/Visual/Other. A member of our team will be in contact with you promptly to make sure we meet your needs appropriately.
Cancellation Policy
View our Cancellation policy
here
Breaking into Business Valuation Series
This product is not available at the moment.