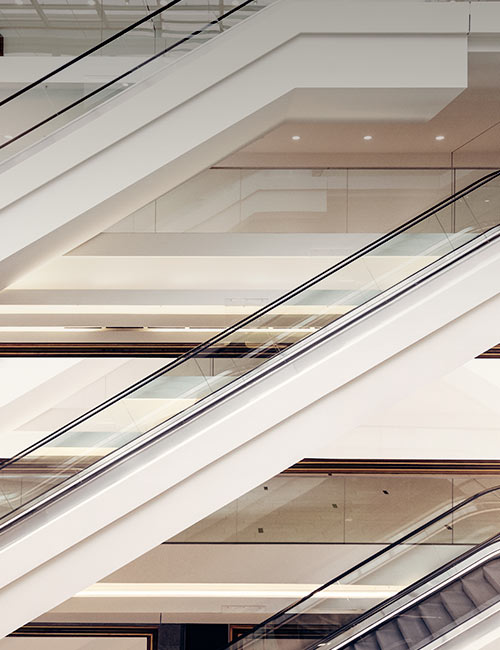 Auditing For-Profit Recipients of the Shuttered Venue Operators Grant Program
Webcast
Auditing For-Profit Recipients of the Shuttered Venue Operators Grant Program
Become proficient in auditing for-profit entities that received the Shuttered Venue Operators Grant (SVOG) program.
NASBA Field of Study
Auditing (Governmental)
Author(s)
Rachel Flanders, Kimberly McCormick
Product Details
Get the Scoop on SVOG
Understand how to audit for-profit recipients of the Shuttered Venue Operator Grant (SVOG) program with this Governmental Audit Quality Center (GAQC) web event.
SVOG was established to provide awards to support the ongoing operations of eligible recipients who experienced significant revenue losses because of the COVID-19 pandemic.
SVOG went to thousands of for-profit entities, many of them first-time recipients, and there has been confusion about the choices for meeting the audit requirements and how to carry out the audits.
Topics to be covered include:
An overview of the SVOG program and related program and audit requirements
Options for audit and how-to guidance on applying the audit threshold
A deeper dive into the compliance examination engagement option
Practical application tips and strategies for auditing the SVOG program
This web event is specifically for SVOG recipients that are for-profit entities and does not provide detailed guidance on audit requirements for non-federal entities (e.g., states, local governments, or nonprofit organizations).
Key Topics
Shuttered Venue Operators Grant (SVOG)
Federal audit requirements for for-profits
Compliance Examination
Yellow Book
U.S. Small Business Administration (SBA)
Learning Outcomes
Determine how the SBA audit requirements affect for-profit SVOG recipients.
Compare the SBA audit requirements for SVOG recipients that are for-profit entities.
Apply the SBA audit threshold and requirements to for-profit SVOG recipients.
Apply best practices and tips for auditing the SVOG program.
Who Will Benefit
Auditors performing audits of for-profit recipients of the SVOG program
Credit Info
NASBA Field of Study
Auditing (Governmental)
Prerequisites
Basic understanding of Government Auditing Standards fundamentals
Access
This is a digital product. With full paid access the content will be available to you for 3 months after purchase date.
Group ordering for your team
2 to 5 registrants
Save time with our group order form. We'll send a consolidated invoice to keep your learning expenses organized.
Start order
Speakers
Rachel Flanders
CPA
Rachel is a principal in the Nonprofit Group of CLA with over 25 years of experience. Her nonprofit experience has been focused on serving social service organizations, including those that receive federal awards. Rachel also serves as a quality liaison for the firm, specializing in federal grant compliance and developing single audit reference materials, tools, and internal trainings. Rachel is a previous Executive Committee member on the AICPA Government Audit Quality Center.
Kimberly McCormick
CPA
Kimberly McCormick, CPA, is a partner with Grant Thornton, LLP in the San Francisco Bay Area. She has over 27 years of experience working with all types of not-for-profit organizations and governments and currently serves as an audit partner for several colleges and universities, religious organizations, museums, foundations, social service organizations and many organizations subject to OMB Circular A-133. Kim previously served on the Executive Committee of the AICPA's Governmental Audit Quality Center, currently serves on the planning committee for the AICPA's National Governmental Accounting and Auditing Update conference and is the co-chair of the California Society NPO Conference. She serves on the audit committee of Northern California Grantmakers and is a member of the AICPA and CalCPA.
Accessibility
The Association is dedicated to removing barriers to the accountancy profession and ensuring that all accountancy professionals and other members of the public with an interest in the profession or joining the profession, including those with disabilities, have access to the profession and the Association's website, educational materials, products, and services.The Association is committed to making professional learning accessible to all product users. This commitment is maintained in accordance with applicable law. For additional information, please refer to the Association's Website Accessibility Policy. As part of this commitment, this product is closed-captioned. For additional accommodation requests please contact adaaccessibility@aicpa-cima.com and indicate the product that you are interested in (title, etc.) and the requested accommodation(s): Audio/Visual/Other. A member of our team will be in contact with you promptly to make sure we meet your needs appropriately.
Cancellation Policy
View our Cancellation policy
here
Auditing For-Profit Recipients of the Shuttered Venue Operators Grant Program
Feb 09, 2023
Select from the following options:
Feb 09, 2023
6pm – 8pm GMT
Price excluding sales tax
$131.00
Shipping cost and sales tax will be added later during checkout