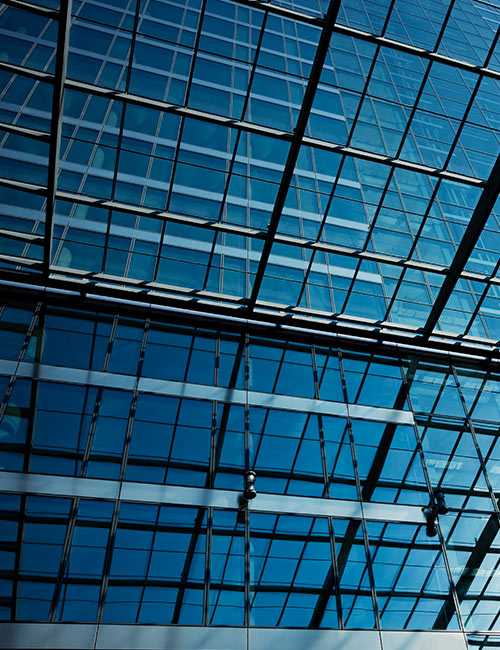 Annual Economic Damages Case Law Update
Webcast
Annual Economic Damages Case Law Update
Stay current on relevant case law concerning acceptable methodologies in assessing economic damages as well evidentiary issues affecting your engagements.
NASBA Field of Study
Accounting
Author(s)
Quynh Tran, Alex Walther, Jeffrey Press, Brian Kelly, Greg Sergi, Drew Mooney, Suzanne Heinemann, Whitney Brieck
Product Details
Case law serves as important guidance for professionals in forensic litigation services tasked with quantifying damages under expert and/or consulting engagements.
On this webcast, select cases will be discussed and will specifically highlight the court's views on damages approaches and opinions.
Key Topics
Case law in different areas of economic damages including lost profits, reasonable certainty, intellectual property, and other damages considerations
Learning Outcomes
Apply case law in different areas of economic damages
Analyze recent trends in case law and impact on FVS professionals' approaches to quantifying economic damages
Who Will Benefit
FVS professionals engaged to analyze, consult, or potentially testify as to economic damages opinions
Credit Info
NASBA Field of Study
Accounting
Prerequisites
Familiarity with content of Economic Damages Case Law Repository and Case Summaries as well as the following AICPA Practice Aids, available in the FVS Online Library: - Attaining Reasonable Certainty in Economic Damages Calculations - Attaining Reasonable Certainty in Economic Damages Calculations: Revenues, Costs, and Best Evidence - Calculating Lost Profits - Calculating Damages in Intellectual Property Disputes, Fourth Edition
Access
This is a digital product. With full paid access the content will be available to you for 3 months after purchase date.
Pricing
FVS Section Members
$87.00
ABV Credential Holders
$87.00
CFF Credential Holders
$87.00
Group ordering for your team
2 to 5 registrants
Save time with our group order form. We'll send a consolidated invoice to keep your learning expenses organized.
Start order
Speakers
Quynh Tran
Quynh Tran has significant experience in litigation services including dispute resolutions, litigation matters, and fraud and forensic services. She has managed engagements that have required financial modeling, damage calculation, damage evaluation, and forensic accounting. Specifically, she has experience in the following areas: Forensic and Investigative Accounting, Loss/Damage Determination, Intellectual Property and Bankruptcy
Alex Walther
Alexander Walther has over 12 years of professional services experience related to complex contract disputes, economic damages, bankruptcy adversarial proceedings, valuation disputes, and purchase price disputes, as well as investigations of alleged financial irregularities. Mr. Walther specializes in working on complex litigation, forensic, and valuation services assignments nationally and internationally for businesses ranging from startup entities to Fortune 100 companies.
Jeffrey Press
Jeffrey Press is a Director in the Disputes, Compliance, & Investigations group at Stout. He has nearly 17 years of experience providing forensic accounting services, including expert testimony in the areas of calculating and testifying to damages in intellectual property and other complex commercial disputes. Jeffrey focuses on the quantification of economic damages in civil litigation, as well as forensic accounting investigations. His forensic accounting matters have encompassed a wide array of matters involving economic damages in intellectual property infringements and misappropriations (patent, trademark, copyright, and trade secret), complex commercial disputes, including healthcare billing disputes, employment disputes, breach of contract matters, and shareholder disputes, and investigations of financial fraud.
Brian Kelly
Brian M. Kelly is a business litigator with over a half-decade of experience practicing in Orange County. He has represented clients across a swath of industries, including finance, commercial real estate, medical device manufacturers, internet service providers, and staffing agencies. Mr. Kelly excels in complex commercial litigation, having handled cases ranging from the hundreds of thousands of dollars to the tens of millions. His representative trial experience includes defeating a complex indemnification claim and prevailing on a $375,000 fraud counterclaim, winning a motion to recover over $1.2 million in attorneys' fees, and obtaining a judgment of over $450,000 for a commercial landlord in a court trial.
Greg Sergi
Gregory M. Sergi is an experienced litigator whose practice focuses on complex civil litigation in federal and state courts. He was named by Southern California Super Lawyers as a "Rising Star" in antitrust litigation for each year from 2014 to 2018. Greg has litigated cases in trial and appellate courts across the country. He has handled a wide variety of matters, including cases involving antitrust, class action, constitutional, consumer protection, contract, legal malpractice, tort, trademark, trusts-and-estates, and unfair competition issues. He has won dismissal of claims in antitrust, securities, and trusts-and-estates cases. He has successfully defeated motions for class certification. He has successfully brought and defended against motions to exclude expert testimony. And he has prevailed in preliminary injunction proceedings.
Drew Mooney
Drew Mooney is a Senior Managing Director in the Forensic & Litigation Consulting segment and is based in Dallas. A member of the Dispute Advisory Services practice, Mr. Mooney specializes in dispute consulting services and forensic accounting. Mr. Mooney provides economic, financial, statistical and valuation analysis to clients, including those involved in litigation, arbitration, mediation and other contexts where parties are engaged in complex business disputes. He has more than 18 years of experience in providing economic and financial analysis to complex business disputes involving intellectual property, securities class actions, breach of contract, business valuation misappropriation of trade secrets, unjust enrichment, fraud, and forensic accounting issues. Mr. Mooney has testified at trial in Federal Court as an economic and financial expert on topics including injunctive relief, market definition, competition, patent infringement, trademark infringement, breach of contract, business valuation and forensic accounting.
Suzanne Heinemann
Ms. Heinemann has 25 years of experience in the field of economic damages, forensic accounting and business valuation. She has testified widely as an expert witness in arbitration, federal and state courts, and has provided expert assistance in mediation. Ms. Heinemann specializes in the investigation and quantification of damages from commercial disputes. Ms. Heinemann's work covers damages assessments for breach of contract, lost profits, interference, fraud, and business interruption, as well as forensic accounting investigations. Suzanne also has substantive experience in assessing damages for intellectual property and Lanham Act matters, covering patent, copyright, and trademark infringement, false advertising and misappropriation of trade secrets. Ms. Heinemann holds a Bachelor of Business Administration with a concentration in Finance from the College of William and Mary. She is a Certified Public Accountant (CPA) in California and Accredited in Business Valuation (ABV) by the AICPA.
Whitney Brieck
Whitney Brieck is a shareholder at BoyarMiller, where she handles appeals and complex commercial litigation and arbitrations. With extensive experience advocating inside the courtroom and working for judges behind the appellate bench, she is uniquely equipped to counsel clients through all stages of commercial disputes—and help them make strategic business decisions along the way. She has advocated for a wide variety of clients, from a national accounting firm to private business owners in the entertainment, land development, technology, and energy industries. Her clients have endorsed her "authentic and eager approach to solving problems" and ability to work through complex issues to find valuable solutions throughout the dispute-resolution process.
Accessibility
The Association is dedicated to removing barriers to the accountancy profession and ensuring that all accountancy professionals and other members of the public with an interest in the profession or joining the profession, including those with disabilities, have access to the profession and the Association's website, educational materials, products, and services.The Association is committed to making professional learning accessible to all product users. This commitment is maintained in accordance with applicable law. For additional information, please refer to the Association's Website Accessibility Policy. As part of this commitment, this product is closed-captioned. For additional accommodation requests please contact adaaccessibility@aicpa-cima.com and indicate the product that you are interested in (title, etc.) and the requested accommodation(s): Audio/Visual/Other. A member of our team will be in contact with you promptly to make sure we meet your needs appropriately.
Cancellation Policy
View our Cancellation policy
here
Annual Economic Damages Case Law Update
Oct 11, 2022
Select from the following options:
Oct 11, 2022
5pm – 7pm GMT
Price excluding sales tax
$131.00
Shipping cost and sales tax will be added later during checkout