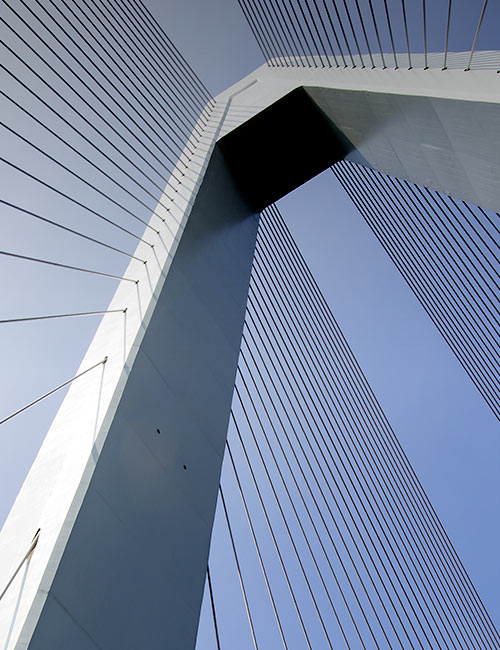 Accountants Liability: Balancing Risk and Reward (Tax Focus)
Webcast
Accountants Liability: Balancing Risk and Reward (Tax Focus)
Offering tax services can expose you to professional liability. Here's the information you need to identify, assess, and mitigate risks arising from everyday decision-making.
NASBA Field of Study
Regulatory Ethics
Author(s)
Jan Lewis, CPA, Deborah K. Rood, Henry J. Grzes
Product Details
Fortify your practice
Which clients should you serve? What services will you provide? How will you best deliver those services?
A thorough evaluation of your professional approach, and keeping an eye out for legal risks, will greatly benefit you and your clients.
Join this panel of experts to learn:
Professional liability exposures
Conditions where professional liability exposures can surface
How to identify liability threats
How to ensure financial decisions reasonably outweigh professional liability risks
In addition to earning CPE credits, CNA policyholders may earn up to a 10% premium credit for three consecutive years on their AICPA Professional Liability Insurance policy. Please consult your agent for further details regarding eligibility.
Please Note: Professional liability premium discounts will only be applied for viewing this webcast once. Multiple viewings will not result in the application of multiple discounts.
Key Topics
Claim data of the AICPA Professional Liability Insurance Program
Practice management
Firm culture and going to market
Client and engagement letters and acceptance
Relationship continuance and termination
Billing
Data security
Risk management issues relating to tax and consulting services
Learning outcomes
Recognize how to assess the professional liability risks of new and existing clients and services in relation to the firm's risk tolerance.
Identify claim data by area of practice and understand implications for the firm.
Identify how risk changes as a result of new information, client action (or inaction), and unforeseen events that can surface during a tax or consulting engagement.
Recognize strategies to balance risk and maintain alignment with the firm's risk tolerance.
Who Will Benefit
CPAs and CGMA designation holders
Tax practitioners
Legal professionals
Accounting and finance professionals
Credit Info
NASBA Field of Study
Regulatory Ethics
Access
This is a digital product. With full paid access the content will be available to you for 3 months after purchase date.
Group ordering for your team
2 to 5 registrants
Save time with our group order form. We'll send a consolidated invoice to keep your learning expenses organized.
Start order
Speakers
Jan Lewis, CPA
Jan Lewis is a Tax Partner with Haddox Reid Eubank Betts PLLC in Jackson, MS. Her responsibilities include income and estate tax planning, research, and compliance for individual and business clients. Her areas of practice include healthcare, oil & gas, construction, real estate, and high net worth individuals. She has taught continuing education classes throughout Mississippi and nationwide to CPAs in the areas of income tax planning, business tax matters, and S Corporation tax matters, and has given presentations on financial literacy, tax reform, and other tax issues to various groups across the state. She has authored articles on tax matters for the Tax Adviser publication of the AICPA's Tax Division. Jan has also served as a webcast leader for the AICPA since 2016 on topics such as Accountants Liability in Tax Practice and S corporation issues. Jan is active in the Mississippi Society of CPAs and has served as President of the Society and as a member of the MSCPA Board of Governors. She was previously an officer of the Society's Central Chapter, and a trustee of the Mississippi Tax Institute. Jan currently is a member of the MSCPA's Long Range Planning Committee and the MSCPA's Young CPAs Liaison Committee. Jan is also an active member of the American Institute of CPAs. She has served as the MSCPA's elected representative to the AICPA Council, and on the AICPA Life Insurance and Disability Plans Committee. She was a member and chair of the AICPA's Tax Practice and Procedures Committee, and currently serves as Chair of the AICPA's Tax Executive Committee, the senior committee overseeing the work of all Tax Division committees and technical resource panels. Jan is also an appointed member of the AICPA's G400 Practice Advisory Group. Jan is a native of Jackson, MS, and a 1985 Summa Cum Laude graduate of Mississippi State University. She is a member and past chairperson of the Adkerson School of Accountancy Advisory Board at MSU and was selected as the MSU College of Business's Alumni Fellow for 2016. She was chosen as MSU Beta Alpha Psi Alumnus of the Year in 2000.
Deborah K. Rood
CPA
Deb is a Risk Control Consulting Director for the Accountants Professional Liability Insurance Program of Continental Casualty Company, a CNA company and the underwriter of the AICPA Professional Liability Insurance Program. She previously practiced public accounting for 16 years with a regional public accounting firm. As a state and local tax (SALT) practice leader with a regional public accounting firm, Deb provided consulting and compliance services to clients in a variety of industries including but not limited to manufacturing, distribution, professional services and transportation. She has conducted presentations at various AICPA and state CPA society conferences and has authored numerous articles. Deb provides risk control consulting services for CPA firms in the AICPA program. She participates in the development and delivery of risk management training and education products including the live risk management seminar and self-study programs.
Henry J. Grzes
CPA, Lead Manager – Association of International Certified Professional Accountants
Accessibility
The Association is dedicated to removing barriers to the accountancy profession and ensuring that all accountancy professionals and other members of the public with an interest in the profession or joining the profession, including those with disabilities, have access to the profession and the Association's website, educational materials, products, and services. The Association is committed to making professional learning accessible to all. This commitment is maintained in accordance with applicable law. For additional information, please refer to the Association's Website Accessibility Policy. For accommodation requests, please contact adaaccessibility@aicpa-cima.com and indicate the product that you are interested in (title, etc.) and the requested accommodation(s): Audio/Visual/Other. A member of our team will be in contact with you promptly to make sure we meet your needs appropriately.
Cancellation Policy
View our Cancellation policy
here
Accountants Liability: Balancing Risk and Reward (Tax Focus)
Select from the following options:
Feb 16, 2023
6pm – 10pm GMT
Mar 17, 2023
5pm – 9pm GMT
Apr 20, 2023
5pm – 9pm GMT
Price excluding sales tax
$199.00
Shipping cost and sales tax will be added later during checkout