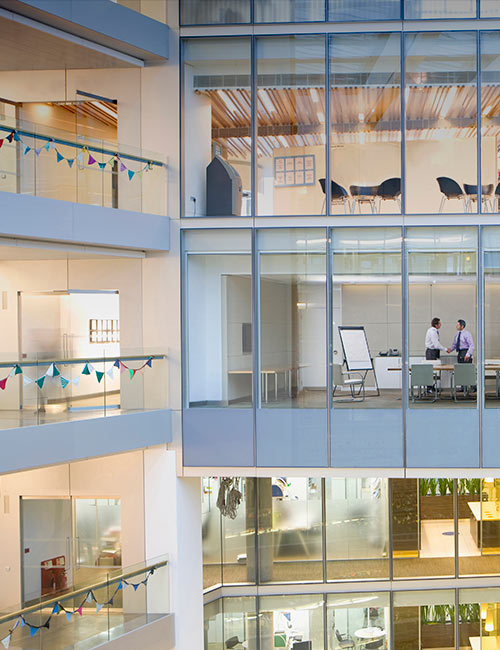 2022 SEC Quarterly Update Webcast Series
Accounting & Financial Reporting
Webcast
2022 SEC Quarterly Update Webcast Series
Join us for this quarterly webcast series as we review trends in accounting and auditing, the latest standards updates and developments from the FASB, SEC and PCAOB.
Do you have an AICPA membership? 
Log in
 to apply your member discount.
NASBA Field of Study
Accounting
Author(s)
Jeffrey Rapaglia, Rohit Elhance, Elizabeth Gantnier, Sean Prince
Product Number
WCSECQ2022B
Product Details
2022 SEC Quarterly Update Webcast Series
In 2022 the AICPA continues its service as your membership champion for high-level authoritative guidance updates from the SEC, the PCAOB, and the FASB.
These updates are scheduled as quarterly webinars presented by respective industry leaders and subject matter experts as they pertain to the most pressing matters of our profession.
In addition to standard updates and interpretations, this four-part webinar series will address the profession's ongoing COVID-19 call to action as guardians for the financial reporting systems.
Webcasts included in this series
Key Topics
Transitioning business practices under the new federal administration.
Stopgap, sustainability, interpretive, and disruptive guidance for reporting.
Demands for enhanced transparency and accelerated change in the reporting environment.
Operational adjustments that impact Internal control over financial reporting.
Heightened cyber risk, fraud risk, quality control risks, and other environmental uncertainties.
Learning Outcomes
Identify developments from the FASB, SEC, and PCAOB
Who Will Benefit
CPAs
CGMAs based in the U.S.
Accounting and finance professionals
Auditors
More Details
NASBA Field of Study
Accounting, Auditing
Prerequisites
Some knowledge of SEC and FASB developments
Access
This is a digital product. With full paid access the content will be available to you for 3 months after purchase date.
Pricing
Do you have an AICPA membership? 
Log in
 to apply your member discount.
Group ordering for your team
2 to 5 registrants
Save time with our group order form. We'll send a consolidated invoice to keep your learning expenses organized.
Start order
Speakers
Jeffrey Rapaglia
FORVIS, LLP
Jeff Rapaglia is a Partner within Dixon Hughes Goodman, LLP's (DHG) Professional Standards Group. Jeff has extensive knowledge of, and insight into, the key challenges facing the audit profession, including major initiatives undertaken by the regulators and standard-setters. He brings more than 20 years of extensive professional experience, having spent more than three years as Technical Director of Professional Practice for the Center for Audit Quality (CAQ), and several years prior as a Senior Manager within the Public Company Accounting Oversight Board's (PCAOB) Office of Research and Analysis. Prior to these roles, Jeff was Vice President of Financial Reporting for a smaller public financial institution and started his career at a Big Four firm. Jeffrey holds a Bachelor of Business Administration with a concentration in Accounting from the University of Massachusetts at Amherst, and is a Certified Public Accountant licensed in Massachusetts and North Carolina. Jeffrey's responsibilities include evaluating and enhancing the firm's audit methodology, authoring knowledge-share content including DHG's comment letter responses to certain regulatory proposals, and developing policies and interpretive guidance on accounting and auditing standards. Jeffrey also serves as an additional technical resource regarding SEC, PCAOB and other public company matters; and continues to be an active member of the American Institute of Certified Public Accountants (AICPA) and the CAQ, with current or past service on various committees and task forces, including the CAQ's Smaller Firm Task Force and the AICPA's Auditor's Reporting Model and Quality Control Task Forces.
Rohit Elhance
Rohit Elhance is a partner in the SEC Regulatory Matters group and has 20 years of experience serving large multinational and entrepreneurial companies in the areas of audit, risk advisory and transaction services. He has significant capital markets experience and has worked on several IPOs, secondary and follow-on offerings, private placements and audits of public companies. As a partner in Grant Thornton's National Professional Standards Group, Elhance serves as a national resource offering his experience to Grant Thornton professionals and clients on complex SEC reporting and compliance matters across several industries, including energy, manufacturing, real estate and technology. He actively participates on task forces sponsored by the Center for Audit Quality. Elhance has also led development of several thought leadership publications and conducted training programs focused on audit, accounting and SEC reporting matters in the U.S., Europe and Asia. He works with several Grant Thornton International Ltd member firms on cross-border filing reviews and has worked with Grant Thornton's member firm in India (on secondment), where he was the national leader for SEC and U.S. GAAP matters and the Practice leader for one of the offices. Prior to joining Grant Thornton, he has worked with Arthur Andersen and Ernst & Young. In addition to audit services, Elhance has handled a variety of engagements, including SOX readiness, due diligence reviews and forensic investigations.
Elizabeth Gantnier
CPA, CGMA
Elizabeth Gantnier serves as a Professional Practice Partner for various offices in the DHG footprint, providing accounting and auditing services to both privately held and publicly traded companies. In this role she provides support to engagement teams on technical accounting and auditing issues, completes second-level reviews, communicates new developments and monitors the quality of assurance services provided. As a partner in DHG's Assurance Innovation and Methodology Group, Elizabeth brings more than 30 years of experience to the table. She focuses on statistical audits and has been a National AICPA instructor on technical accounting and auditing topics, winning the AICPA Outstanding Discussion Leader Award multiple years. Liz is the immediate past Chairperson of the Small Firm Task Force Committee of the Center for Audit Quality, a two time past member of the SEC Regulations Committee, a member of the AICPA Peer Review Board and Chairperson of the Standards Task Force, Chairperson of the Auditing Standards Board's Other Information Task Force, immediate past chairman of the Maryland State Board of Public Accountancy, a two time past member of the Standing Advisory Group of the Public Company Accounting Oversight Board, and a past member of the Center for Audit Quality's Professional Practice Executive Committee. Before joining Dixon Hughes Goodman, Liz worked with a Big Four firm as a statistical audit specialist, IT audit specialist and as an in-house professional development instructor. She is also a former Vice President of Finance for a publicly held manufacturing firm in Chesapeake, VA. Most recently she was the President and Director of Quality Control for Stegman & Company.
Sean Prince
"Sean is a Managing Director in Crowe's Assurance Professional Practice (or National Office). His primary responsibility is to support Crowe's audit practice with the application and interpretation of complex accounting guidance, including financial instruments, hedge accounting, revenue recognition, and accounting for cryptocurrency. He currently serves as the firm's revenue recognition SME co-leader. Prior to joining Crowe, Sean served for two years as the leader of the accounting advisory practice at a national accounting firm, assisting clients with the application of complex accounting guidance and the implementation of new accounting standards. Sean began his career as a postgraduate technical assistant (PTA) with the Financial Accounting Standards Board (FASB). Sean graduated summa cum laude from Brigham Young University with both Bachelors and Masters degrees in accounting. Sean currently holds an active CPA license in both New York and Connecticut, and is a member of the AICPA and New York State Society of CPAs."
Accessibility
The Association is dedicated to removing barriers to the accountancy profession and ensuring that all accountancy professionals and other members of the public with an interest in the profession or joining the profession, including those with disabilities, have access to the profession and the Association's website, educational materials, products, and services.The Association is committed to making professional learning accessible to all product users. This commitment is maintained in accordance with applicable law. For additional information, please refer to the Association's Website Accessibility Policy. As part of this commitment, this product is closed-captioned. For additional accommodation requests please contact adaaccessibility@aicpa-cima.com and indicate the product that you are interested in (title, etc.) and the requested accommodation(s): Audio/Visual/Other. A member of our team will be in contact with you promptly to make sure we meet your needs appropriately.
Cancellation Policy
View our Cancellation policy
here
2022 SEC Quarterly Update Webcast Series
This product is not available at the moment.