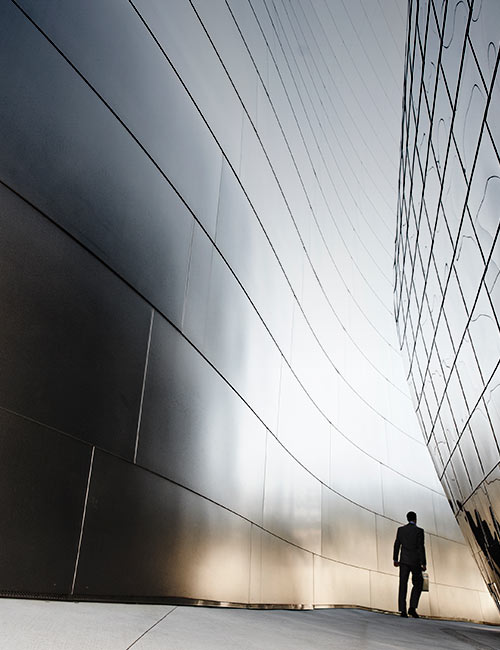 Special Considerations in Auditing Financial Instruments - Audit Guide
Special Considerations in Auditing Financial Instruments - Audit Guide
This guide provides an in-depth understanding of financial instruments, as well as practical how-to guidance for minimizing the risk of material misstatement when using financial instruments.
Product Details
Get serious about auditing financial instruments.
Entities of all sizes may be subject to risks of material misstatement when using financial instruments. This Audit Guide provides a foundational understanding of financial instruments, as well as practical assistance for auditors to develop an effective audit approach to address such risks.
Understand, implement and apply
Implementation guidance is provided for assessing an entity's internal control and responding to associated risks, as well as guidance on reporting considerations. A series of case studies is provided to help you understand and apply the concepts specific to financial instruments, including the use of service organizations and accounting for hedging activities.
Developed by experts
This AICPA Audit Guide was developed by leading auditing and financial instrument experts in public practice to provide CPAs with foundational information on financial instruments and related audit considerations.
Changes from the 2016 edition
Conforming updates to FASB ASC content reflect the following ASUs:
ASU No. 2016-01, Financial Instruments—Overall (Subtopic 825-10): Recognition and Measurement of Financial Assets and Financial Liabilities
ASU No. 2016-13, Financial Instruments—Credit Losses (Topic 326): Measurement of Credit Losses on Financial Instruments
ASU No. 2017-12, Derivatives and Hedging (Topic 815): Targeted Improvements to Accounting for Hedging Activities
ASU No. 2018-03, Technical Corrections and Improvements to Financial Instruments—Overall (Subtopic 825-10): Recognition and Measurement of Financial Assets and Financial Liabilities
ASU No. 2018-13, Fair Value Measurement (Topic 820), Disclosure Framework—Changes to the Disclosure Requirements for Fair Value Measurement
ASU No. 2019-04, Codification Improvements to Topic 326, Financial Instruments—Credit Losses, Topic 815, Derivatives and Hedging, and Topic 825, Financial Instruments
Relevant auditing guidance
The following standards are discussed in greater detail throughout this guide to address audit considerations unique to financial instruments:
AU-C section 540B, Auditing Accounting Estimates, Including Fair Value Accounting Estimates, and Related Disclosures
AU-C section 315B, Understanding the Entity and Its Environment and Assessing the Risks of Material Misstatement
AU-C section 330B, Planning an Audit
AU-C section 500B, Audit Evidence
AU-C section 501B, Audit Evidence – Specific Considerations for Selected Items
Who Will Benefit
Entities of various sizes and industries
Small, regional, and large auditing firms
Preparers and auditors of financial instruments used for hedging, investment, and trading
Key Topics
Auditing considerations for financial instruments:
General
Internal control
Risks of material misstatement
Valuation
Concluding on the work performed
Case studies
Changing the classification of a security
How an entity's use of a service organization affects the auditor's considerations
Separately accounting for a derivative embedded in a bond
Use of an interest rate swap to hedge existing debt
Use of a foreign currency put option to hedge a forecasted sale denominated in a foreign currency
More Details
Access
This is a digital product. With full paid access the content will be available to you for 1 year after purchase date.
Group ordering for your team
2 to 5 registrants
Save time with our group order form. We'll send a consolidated invoice to keep your learning expenses organized.
Start order
Accessibility
The Association is dedicated to removing barriers to the accountancy profession and ensuring that all accountancy professionals and other members of the public with an interest in the profession or joining the profession, including those with disabilities, have access to the profession and the Association's website, educational materials, products, and services. The Association is committed to making professional learning accessible to all. This commitment is maintained in accordance with applicable law. For additional information, please refer to the Association's Website Accessibility Policy. For accommodation requests, please contact adaaccessibility@aicpa-cima.com and indicate the product that you are interested in (title, etc.) and the requested accommodation(s): Audio/Visual/Other. A member of our team will be in contact with you promptly to make sure we meet your needs appropriately.
Cancellation Policy
View our Cancellation policy
here
Special Considerations in Auditing Financial Instruments - Audit Guide
Price excluding sales tax
$100.00
Shipping cost and sales tax will be added later during checkout