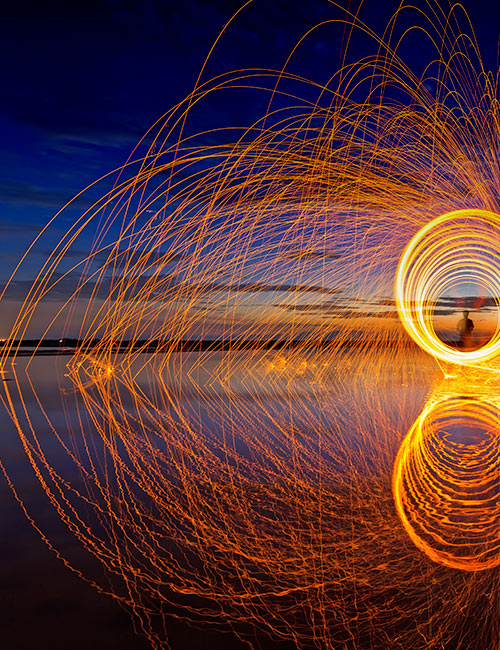 AICPA Audit and Accounting Guides with FASB Accounting Standards Codification(TM) - Online [Subscription]
AICPA Audit and Accounting Guides with FASB Accounting Standards Codification(TM) - Online [Subscription]
This Audit and Accounting Guide summarizes applicable practices and delivers "how-to" advice for handling almost every type of financial statement.
Product Details
This convenient and comprehensive online subscription provides access to over 40 publications full of AICPA Audit and Accounting literature, including all AICPA Guides and AICPA Alerts. This online access subscription includes all updates published for the duration of the subscription.
AICPA Guides and Alerts carry varying levels of authoritative guidance and commonly contain required procedures under AICPA Professional Standards. See below for more information.
The subscription includes access to the following publication families and specific guides, as well as the FASB Accounting Standards Codification™ (ASC) on AICPA Online Professional Library:
AICPA GUIDES: 23 publications:AICPA Audit Guides, Audit and Accounting Guides, Compilation and Review Guides and Other Guides include relevant guidance contained in official standards and other technical sources, offer practical discussion of recent developments and provide "how-to" advice. All content is reviewed by subject matter and industry experts and approved by the appropriate AICPA senior committee(s). Select a guide family for a comprehensive listing of included guidance.
Audit Guides
Analytical Procedures*
Assessing and Responding to Audit Risk in a Financial Statement Audit*†
Audit Sampling*
Auditing Revenue in Certain Industries*
Government Auditing Standards and Circular A-133 Audits
Special Considerations in Auditing Financial Instruments
Accounting Guides
Airlines
Construction Contractors
Employee Benefit Plans
Investment Companies
Life and Health Insurance Entities
Not-for-Profit Entities
Property and Liability Insurance Entities
State and Local Governments
Brokers and Dealers in Securities*
Depository and Lending Institutions: Banks and Savings Institutions, Credit Unions, Finance Companies, and Mortgage Companies*
Entities With Oil and Gas Producing Activities*
Gaming (formerly, Casinos)*
Health Care Entities*
Compilation & Review Guides
Compilation and Review Engagements
Other Guides
Reporting on Controls at a Service Organization Relevant to Security, Availability, Processing Integrity, Confidentiality, or Privacy (SOC 2)
Service Organizations: Reporting on Controls at a Service Organization Relevant to User Entities' Internal Control Over Financial Reporting Guide
Prospective Financial Information
† Included with Assessing and Responding to Audit Risk in a Financial Statement Audit, the Audit Risk Assessment Tool provides a top down approach to the identification of high risk areas, and documents strategies for an effective and efficient audit program.
*Items are available in their current edition, updated for the ASB Clarified Auditing Standards (effective for engagements for years ending after December 15, 2012), and in the previous edition containing Auditing Standards effective prior to engagements years ending before December 14, 2012.
AICPA ALERTS, 14 publications: AICPA Audit Risk Alerts, Compilation and Review Alerts and Other Alerts are updated annually and provide a synopsis of recent developments that affect practitioners and identify significant business risks that may result in the material misstatement of a client's financial statements. Select a guide family for a comprehensive listing of included guidance.
Audit Risk Alerts
Employee Benefit Plans Industry Developments
Financial Institutions Industry Developments: Including Depository and Lending Institutions and Brokers and Dealers in Securities
General Accounting and Auditing Developments
Government Auditing Standards and Circular A-133 Developments
Health Care Industry Developments
Insurance Industry Developments (including Life and Health Entities and Property and Liability Entities)
Investment Companies Industry Developments
Not-for-Profit Entities Industry Developments
Real Estate and Construction Industry Developments
State and Local Governmental Developments
Compilation and Review Alerts
Compilation and Review Developments
Other Alerts
Independence and Ethics Developments
Understanding the Clarified Auditing Standards
Understanding the Financial Reporting Framework for Small- and Medium-Sized Entities
Understanding the Responsibilities of Auditors for Audits of Group Financial Statements
AICPA Guides and Alerts are authoritative with respect to:
Audit Guidance in accordance with AU-C section 200, Overall Objectives of the Independent Auditor and the Conduct of an Audit in Accordance With Generally Accepted Auditing Standards
Compilation and Review Guidance in accordance with AR section 60, Framework for Performing and Reporting on Compilation and Review Engagements
Attestation Guidance in accordance with AT section 50, SSAE Hierarchy
FASB Accounting Standards Codification™ (ASC) on AICPA Online Professional Library: The single source of authoritative nongovernmental U.S. generally accepted accounting principles (GAAP). While working in FASB ASC on your AICPA Online Professional Library subscription, you will be able to:
Perform a full-text search
Browse by topic
Access a cross reference report that identifies where legacy material is now located
View the source of the codified content
Join sections
Access an archive function of previous versions of the content
See all FASB ASC content that links to a given paragraph
More Details
Access
This is a digital product. With full paid access the content will be available to you for 1 year after purchase date.
Group ordering for your team
2 to 5 registrants
Save time with our group order form. We'll send a consolidated invoice to keep your learning expenses organized.
Start order
Accessibility
The Association is dedicated to removing barriers to the accountancy profession and ensuring that all accountancy professionals and other members of the public with an interest in the profession or joining the profession, including those with disabilities, have access to the profession and the Association's website, educational materials, products, and services. The Association is committed to making professional learning accessible to all. This commitment is maintained in accordance with applicable law. For additional information, please refer to the Association's Website Accessibility Policy. For accommodation requests, please contact adaaccessibility@aicpa-cima.com and indicate the product that you are interested in (title, etc.) and the requested accommodation(s): Audio/Visual/Other. A member of our team will be in contact with you promptly to make sure we meet your needs appropriately.
Cancellation Policy
View our Cancellation policy
here
AICPA Audit and Accounting Guides with FASB Accounting Standards Codification(TM) - Online [Subscription]
Price excluding sales tax
$1,349.00
Shipping cost and sales tax will be added later during checkout