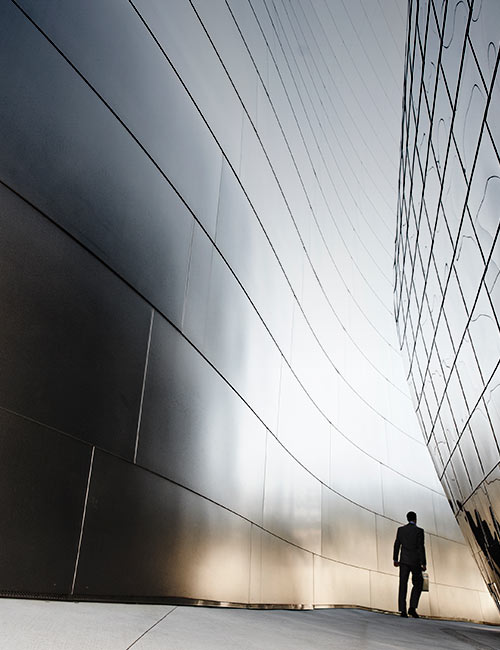 MBAexpress: Key Concepts of Leadership Strategy – V 2.0 | BUNDLE (6 COURSES)
Accounting & Financial Reporting
MBAexpress: Key Concepts of Leadership Strategy – V 2.0 | BUNDLE (6 COURSES)
This course provides an overview of the key elements of a traditional MBA to help you improve your leadership skills. Topics discussed include emotional intelligence, good governance, principles of improvisation, and more.
NASBA Field of Study
Behavioral Ethics
Author(s)
Peter Margaritis, Jennifer H. Elder
Product Details
MBAexpress provides essential business savvy over the course of 6 1-hour online learning modules.
Emotional Intelligence - V 2.0: Emotional intelligence in the workplace is about understanding how you affect others and how others affect you.
Essence of Entrepreneurship – V 2.0: This course will discuss an alternative approach to building your business plan, along with a candid discussion of the "dark side" of being an entrepreneur.
Good Governance – V 2.0: Discuss risk factors and liabilities related to governance and the importance of setting the "tone at the top" for ethical behavior.
Latest in Leadership - V 2.0: This program will explore leadership through a different lens by evaluating your leadership style and how to capitalize on your own personal strengths.
Smarter Decision Making – V 2.0: This course will help you understand and build decision-making.
Teamwork and High-Performance Teams – V 2.0: This course will discuss the skills and principles that are used in building successful teams, including trust, respect, support, adaptation, listening.
This course has been developed by the Business Learning Institute. The Business Learning Institute, Inc. is registered with the National Association of State Boards of Accountancy (NASBA) as a sponsor of continuing professional education on the National Registry of CPE Sponsors. State boards of accountancy have final authority on the acceptance of individual courses for CPE credit. Complaints regarding registered sponsors may be addressed to the National Registry of CPE Sponsors, 150 Fourth Avenue North, Suite 700, Nashville, TN, 37219-2417. Web site: www.nasba.org.
Who Will Benefit
CPAs, corporate finance teams, business leaders and other financial professionals.
Key Topics
What is emotional intelligence?
Benefits of emotional intelligence
Steps to increase your emotional intelligence
Emotional intelligence in decision-making
Self-awareness
Skills to get ahead
Relationship management
Why current business plans that focus primarily on the numbers is the wrong approach
People, Opportunity, Context, Risk and Reward
The dark side of being an entrepreneur
Lead Generation Strategies
Duty of Care
Duty of Loyalty
Increased Risk Factors
Minimizing Liability
Ethical Organization Strategies
Leadership attributes
Leadership styles
Listening to understand vs. listening to respond
Decision- Making Styles
Solving Problems
Decision fatigue
Organizational factors
Anchor effect
Psychological factors
Improvisation
Egos
Team size
Skills needed on a team
What makes a team dysfunctional?
Characteristics of a high performing team
The positive effects of 'Yes and"
Learning Outcomes
This course will prepare you to:
Define emotional intelligence
Recognize now the difference between IQ and EQ
Identify 5 attributes of emotional intelligence
Identify 4 steps to increasing your emotional intelligence
Identify the key to focus on when starting a business
Identify the four components of a non-traditional business plan
Recognize the importance of your team's resume
Recognize the personal challenges of being an entrepreneur
Recognize the composition of "those charged with governance"
Identify responsibilities of those charged with governance
Recognize how to minimize liability related to governance
Describe Duty of Care and Duty of Loyalty
Identify the key attributes in being a good leader
Describe how improvisation is a major characteristic of being a leader
Illustrate the importance of listening to understand vs. listening to respond
Identify factors that impact decisions
Recognize decision-making styles
Describe a decision-making process
Define the term improvisation
Identify the core principles of improvisational as it relates to teams
Recognize ways to keep your team productive
Credit Info
NASBA Field of Study
Behavioral Ethics, Business Management and Organization, Communications and Marketing
Access
Online
This is a digital product. With full paid access the content will be available to you for 1 year after purchase date.
Pricing
AICPA Members
Online
$160.00
Group ordering for your team
2 to 5 registrants
Save time with our group order form. We'll send a consolidated invoice to keep your learning expenses organized.
Start order
Instructors
Peter Margaritis
Peter Margaritis, CPA, CGMA, CSP, is a keynote speaker, communication strategist, and improv virtuoso. Peter is the author of two books, Improv Is No Joke: Using Improvisation to Create Positive Results in Leadership and Life and Taking the Numb Out of Numbers: Explaining and Presenting Financial Information with Confidence and Clarity. Peter works with financial professionals to help adapt their mindset and believes that strong communication skills are the most effective way of delivering technical knowledge and building strong business relationships. The underlying premise in everything Peter does is the power of applied improvisation. He focuses his strategies using two powerful words, YES AND along with the concept of listening to understand. This strategy promotes a better connection with customers and clients leading to higher profits and higher retention of employees. Peter has delivered over 500 keynote speeches and workshops in 38 states in the U.S. and across Canada and the Caribbean. His clients range from Fortune 500 companies to family-owned businesses, national, regional & local public accounting firms, and national and state associations. Peter earned his Bachelor's in Business Administration from the University of Kentucky, a Master's Degree in Accountancy from Case Western Reserve University and he is a licensed, non-practicing, CPA in Ohio. He has worked for companies such as Price Waterhouse, Victoria Secret Catalogue (not as a model), two large banking institutions and has managed restaurants in his day. Don't be surprised – he is Greek. He was also an assistant professor of accounting and taught in the MBA program at THE Ohio Dominican University in Columbus, OH. Peter is also a blogger, writer, humorist and a podcaster. His podcast, Change Your Mindset can be found on his website, along with iTunes, Stitcher and Google Play. You can visit his website (petermargaritis.com) to watch his videos and read his promotional resources which include a variety of magazine articles, along with his weekly blog. Peter lives in Westerville, OH with his wife, 17-year-old son, and two Labrador retrievers. His passion is his family and improvisation, along with a love of humor, and at times he performs both improv and stand-up comedy.
Jennifer H. Elder
CPA, CMA, CIA, CFF, CGMA, MS
Jennifer Elder, CPA, CMA, CIA, CFF, CGMA is a keynote speaker, trainer, and business coach dedicated to business transformation. For more than 20 years, she has been helping businesses by peeling back the layers of "administrivia" and finding the hidden strengths and core values that make you and your company awesome. Ms. Elder works with businesses to develop a compelling business strategy that is quick to implement that transforms your company from what you are now to what you have always wanted to be. Known for being energetic and enthusiastic, Ms. Elder has been delivering high-quality, customized training that make complicated topics easy to understand, relevant, and useful for years. She has conducted seminars for the Fortune 500, US Government, State CPA Societies, and CPA Firms in 33 states. Her sessions are highly interactive, full of discussion, and even entertaining. Ms. Elder received her BA from the University of Massachusetts and an MS in Organizational Management from Antioch University New England. She lives on her boat near Annapolis, Maryland.
Accessibility
The Association is dedicated to removing barriers to the accountancy profession and ensuring that all accountancy professionals and other members of the public with an interest in the profession or joining the profession, including those with disabilities, have access to the profession and the Association's website, educational materials, products, and services.The Association is committed to making professional learning accessible to all product users. This commitment is maintained in accordance with applicable law. For additional information, please refer to the Association's Website Accessibility Policy. As part of this commitment, this product is closed-captioned. For additional accommodation requests please contact adaaccessibility@aicpa-cima.com and indicate the product that you are interested in (title, etc.) and the requested accommodation(s): Audio/Visual/Other. A member of our team will be in contact with you promptly to make sure we meet your needs appropriately.
Cancellation Policy
View our Cancellation policy
here
MBAexpress: Key Concepts of Leadership Strategy – V 2.0 | BUNDLE (6 COURSES)
Select from the following options:
Price excluding sales tax
$190.00
Shipping cost and sales tax will be added later during checkout