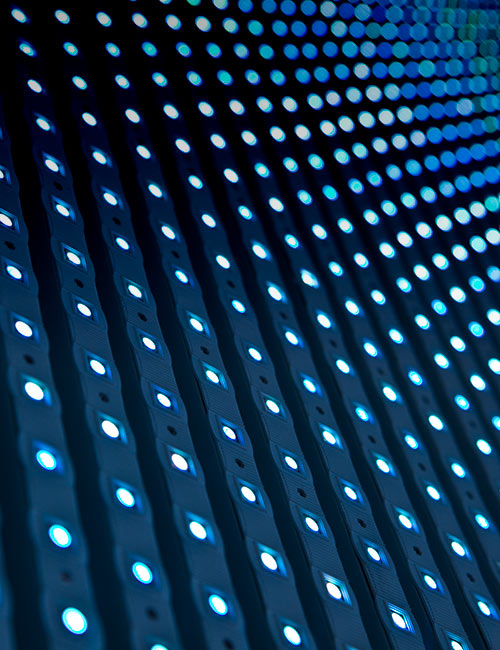 CVFI Education and Exam Pathway for Experienced Professionals (Bundle + Exam)
CVFI Education and Exam Pathway for Experienced Professionals (Bundle + Exam)
Led by an industry expert, this bundle includes the required online education covering the Financial Instruments Performance Framework (FIPF) and the credential exam.
NASBA Field of Study
Accounting
Author(s)
Oksana Westerbeke
Product Details
Thank you for your interest in the Certified in the Valuation of Financial Instruments (CVFI®) credential and the corresponding body of knowledge. Your dedication and commitment to your career are clear, and we are committed to bringing you the best learning experience possible.
We are currently revising the online platform to offer you a refreshed learning experience with a new look. Some subject areas — financial reporting standards, corporate governance, market regulation and more — will be transformed with motion graphics, videos, pop-out exercises and increased opportunities for interactivity.
But don't let that stop you. Get started now with other sections of the body of knowledge, and we'll notify you when the affected portions are back online in the spring.
Consistently and transparently value securities
To help valuation professionals better convey the contents of financial instrument valuations and demonstrate a high level of dedication to approaching the valuation of derivatives, structured products, securitized debt, and other instruments, the AICPA created the Certified in the Valuation of Financial Instruments™ (CVFI™) credential. The CVFI provides everyone in the valuation chain a more consistent and transparent method for substantiating what goes into complex calculations when valuing securities.
Earn the CVFI credential.
The CVFI credential is designed for CPAs and valuation professionals who want to demonstrate a high level of dedication to approaching the valuation of:
Derivatives
Structured products
Securitized debt
Other instruments
Differentiate yourself with the CVFI credential to show your skill and confidence in performing fair value measurements.
Complete the CVFI learning pathway for CPAs and valuation professionals with at least ten (10) years and 6,000 hours of experience related to fair value estimates for financial instruments.
This program bundle includes the required learning and exam for experienced valuation professionals engaged in the financial instruments valuation profession to achieve the CVFI credential. Led by an industry expert, the required online education covers the Financial Instruments Performance Framework (FIPF).
Note: All valuation professionals who do not hold a CPA license will need to complete all courses in the program.
CVFI Credential Exam: The AICPA's CVFI exam for experienced entry candidates is an online conceptual exam with 60 questions that examines the candidate's knowledge of the FIPF.
Note: The purchase of this program entitles you to three attempts to pass the exam. Candidates will receive a pass/fail notification upon completion of the exam. If you do not pass an attempt, we recommend you study the learning material and review the FIPF before accessing the second or third retake. After three failed attempts, you will be subject to retaking the CVFI education and a 90- day waiting period before a link to purchase three more attempts is sent to you.
Key Topics
Purpose of the Financial Instruments Performance Framework (FIPF)
Benefits of the FIPF
Scope of work and documentation under FIPF
Fair Value Measurements
Accounting and Auditing
Valuation
Learning Outcomes
Identify the primary benefits to valuation professionals and third parties.
Recall the documentation requirements for fair value engagements.
Identify the components of professional competence and professional skepticism.
Identify the basic information required in a valuation report to comply with the framework.
Credit Info
NASBA Field of Study
Accounting
Prerequisites
Foundational knowledge of valuing financial instruments
Access
Online
This is a digital product. With full paid access the content will be available to you for 1 year after purchase date.
Pricing
AICPA Members
Online
$399.00
Group ordering for your team
2 to 5 registrants
Save time with our group order form. We'll send a consolidated invoice to keep your learning expenses organized.
Start order
Instructors
Oksana Westerbeke
"Oksana Westerbeke is a principal in Grant Thornton's Forensic Advisory Services practice in the Boston office of the Metro New York/New England market territory. She assists clients in identifying, quantifying and managing risk. She specializes in the valuation of privately held equity securities, performance and market condition options, debt and embedded derivatives, contingent assets and liabilities, warrants with anti-dilution provisions and other contingencies, and other complex securities. In addition, she assists clients in the valuation of business enterprise and intangible assets. Westerbeke has over 20 years of finance experience. Prior to joining Grant Thornton, she spent over 10 years at one of the Big 4 firms performing valuations of business enterprises, equity, complex financial instruments and intangible assets. She also held financial analyst positions at the Westerbeke Corp. and Fortrade Financing, S.p.A."
Accessibility
The Association is dedicated to removing barriers to the accountancy profession and ensuring that all accountancy professionals and other members of the public with an interest in the profession or joining the profession, including those with disabilities, have access to the profession and the Association's website, educational materials, products, and services.The Association is committed to making professional learning accessible to all product users. This commitment is maintained in accordance with applicable law. For additional information, please refer to the Association's Website Accessibility Policy. As part of this commitment, this product is closed-captioned. For additional accommodation requests please contact adaaccessibility@aicpa-cima.com and indicate the product that you are interested in (title, etc.) and the requested accommodation(s): Audio/Visual/Other. A member of our team will be in contact with you promptly to make sure we meet your needs appropriately.
Cancellation Policy
View our Cancellation policy
here
CVFI Education and Exam Pathway for Experienced Professionals (Bundle + Exam)
Select from the following options:
Price excluding sales tax
$399.00
Shipping cost and sales tax will be added later during checkout