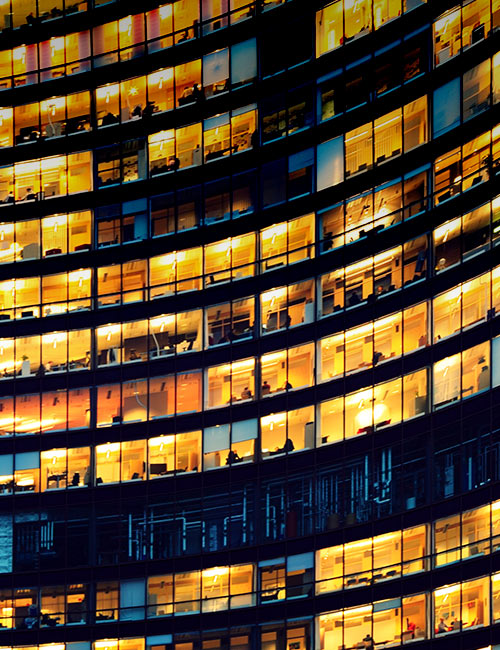 CEIV Education
Certified in Entity and Intangible Valuations™ (CEIV) education. The CEIV credential is for financial professionals who perform fair value measurements for entities and intangible assets for financial reporting purposes. This bundle and courses are required education for anyone who is pursuing the CEIV credential.
NASBA Field of Study
Accounting
Author(s)
Mark L. Zyla, Nathan E. DiNatale
Product Details
Regulators have questioned whether practitioners who are conducting fair value measurements for public company financial reporting purposes have the necessary training, expertise and experience to perform these valuations in a manner consistent with valuation standards and best practices.
The Certified in Entity and Intangibles Valuations™ (CEIV™) credential program demonstrates credential holders' commitment to enhancing audit quality and consistency and transparency in fair value measurements for U.S. public company financial reporting purposes.
Mark Zyla, a leading fair value expert from Acuitas Inc. and publisher of the Acuitas Inc. Survey of Fair Value Audit Deficiencies, leads a series of courses that cover a framework for applying fair value accounting rules, provide training to evaluate the fair value of entities and intangible assets as prepared by a valuation specialist, and compare / contrast fair value in IFRS and U.S. GAAP to help you stay ahead of the curve on fair value measurement.
Also included in this bundle is a course on the Mandatory Performance Framework for public company entity and intangible asset valuations, led by Nathan DiNatale, leader of Valuation Advisory Services for SC&H Capital.
This bundle is required education for CPAs who are pursuing the CEIV credential.
Bundle Includes:
Fair Value Measurements: Accounting Standards and Regulatory Environment
You will learn the accounting standards related to fair value accounting and the regulatory environment. This program discusses applicable standards from the FASB Accounting Standards Codification©, differences between U.S. GAAP and IFRS, and SEC and PCAOB guidance.
Fair Value Measurements: Technical Guidance and Other Related Topics
You will learn how intangible assets create value and the three common approaches to measuring fair value and the various methods under each. This program also teaches considerations related to the fair value of contingent consideration and other contingencies, as well as useful life analysis for intangible assets.
Fair Value Measurements: Audit Considerations
You will learn the auditing process that relates to the use of a valuation report, including applicable auditing standards issued by the AICPA, as well as those auditing standards issued by the PCAOB. This program discusses the reliability of management's assumptions and how to test those assumptions, as well as auditing accounting estimates and fair value measurements. This program also provides a robust case study to illustrate the points discussed throughout the program.
Fair Value Measurements: Mandatory Performance Framework
This program will provide guidance from the new Mandatory Performance Framework, which is a non-authoritative framework that defines "how much" work is necessary to provide supportable and auditable fair value measurements. You will learn the new documentation and performance requirements included in the Mandatory Performance Framework, including application guidance.
Learning Outcomes
Recognize the changing economic and regulatory environment and its impact on financial accounting standards
Recall the principles highlighted in the auditing standards
Identify areas in fair value measurement that may be subjective
Recognize how individual intangible assets create value
Recall factors to consider when evaluating the useful life of an intangible asset
Recall the purpose and primary goal of the MPF
Recall the documentation requirements for fair value engagements
Identify the basic information required in a valuation report to comply with the MPF
Credit Info
NASBA Field of Study
Accounting, Auditing
Access
Online
This is a digital product. With full paid access the content will be available to you for 1 year after purchase date.
Pricing
AICPA Members
Online
$675.00
Group ordering for your team
2 to 5 registrants
Save time with our group order form. We'll send a consolidated invoice to keep your learning expenses organized.
Start order
Instructors
Mark L. Zyla
CPA/ABV, CFA, ASA
Mark L. Zyla is a Managing Director of Zyla Valuation Advisors, LLC, an Atlanta Georgia based valuation and litigation consultancy firm. Mark received a BBA degree in Finance from the University of Texas at Austin and an MBA degree with a concentration in Finance from Georgia State University. Mark also completed the Mergers and Acquisitions Program at the Aresty Institute of The Wharton School of the University of Pennsylvania and the Valuation Program at the Graduate School of Business at Harvard University. Mark is the Chairman of the Standards Review Board of the International Valuation Standards Council ("IVSC"). He recently served on the AICPA's Forensic and Valuation Services Executive Committee. Mark is a member of the Business Valuations Committee of the ASA where he also serves as a member of the Business Valuation Standards and Technical Issues subcommittees. Mark is on the Advisory Council of the Master of Science in Finance program at the University of Texas at Austin. In 2013, he was inducted into the AICPA Business Valuation Hall of Fame. Mark is a frequent presenter and author on valuation issues. He has served on the faculty of the Federal Judicial Center and the National Judicial College teaching business valuation concepts to judges. Mark is author of Fair Value Measurement: Practical Guidance and Implementation 3rd ed. published by John Wiley & Sons, Inc. (2020). He is also the author of the course, "Fair Value Accounting: A Critical New Skill for All CPAs" published by the AICPA. Mark is also co-author of several portfolios related to Fair Value Measurement published by Bloomberg BNA.
Nathan E. DiNatale
CPA/ABV, CVA, ABAR
Accessibility
The Association is dedicated to removing barriers to the accountancy profession and ensuring that all accountancy professionals and other members of the public with an interest in the profession or joining the profession, including those with disabilities, have access to the profession and the Association's website, educational materials, products, and services. The Association is committed to making professional learning accessible to all. This commitment is maintained in accordance with applicable law. For additional information, please refer to the Association's Website Accessibility Policy. For accommodation requests, please contact adaaccessibility@aicpa-cima.com and indicate the product that you are interested in (title, etc.) and the requested accommodation(s): Audio/Visual/Other. A member of our team will be in contact with you promptly to make sure we meet your needs appropriately.
Cancellation Policy
View our Cancellation policy
here
CEIV Education
Select from the following options:
Price excluding sales tax
$935.00
Shipping cost and sales tax will be added later during checkout
Our top picks for additional learning - and savings
We've paired this product in CPE & Learning bundles to help you meet your learning goals. As a bonus, bundles include even more savings.
Our top picks for additional learning - and savings
We've paired this product in CPE & Learning bundles to help you meet your learning goals. As a bonus, bundles include even more savings.