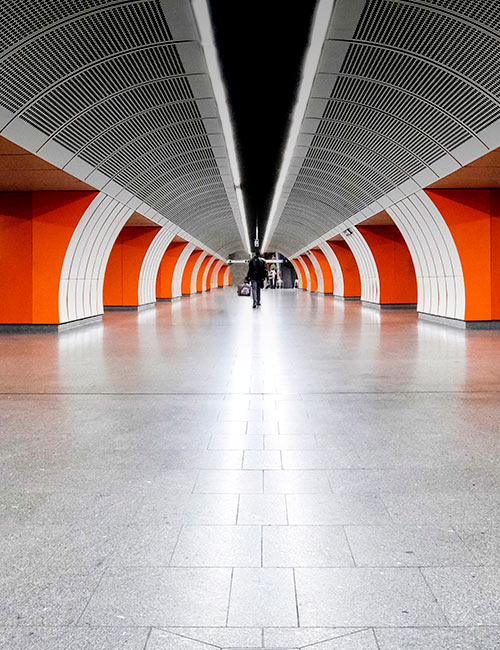 Business Damages Concepts and Calculations
Business Damages Concepts and Calculations
Through narration by an industry subject matter expert and practical scenario-based exercises, this CPE course examines the appropriate methodologies to employ when calculating damages and identifying the factors affecting the business damages calculation.
NASBA Field of Study
Accounting
Author(s)
Clara Chin, Jeff Litvak, Scott D. Friedland
Product Details
Calculating the amount and type of business damages is a difficult and exact science. There are various methodologies, types of matters, and contexts in which business damages should be calculated. Through narration by an industry subject matter expert and practical scenario-based exercises, this CPE course examines the appropriate methodologies to employ when calculating damages and identifying the factors that affect the business damages calculation.
Enhanced On-Demand Format
This enhanced on-demand format offers meaningful and relevant content in the form of tables, charts, and discussion points on slides. An instructor who is an expert on the topical area breaks down complex topics, offers best practices, provides clarity, and shares insights that help the learner achieve the learning objectives for the course.
Key Topics
Types of disputes that lead to damages
Measuring business damages
Calculating business damages
Economic versus concluded damages
Learning Outcomes
Identify the contexts and types of matters where business damages arise.
Determine the appropriate methodologies to employ to calculate economic damages.
Identify considerations for calculating each type of economic damage.
Determine the appropriate additional factors impacting the calculation of damages.
Identify factors impacting the present value of damages.
Identify methods for determining the concluded value for damages.
Credit Info
NASBA Field of Study
Accounting
Prerequisites
Foundational knowledge of forensic accounting
Access
Online
This is a digital product. With full paid access the content will be available to you for 1 year after purchase date.
Pricing
AICPA Members
Online
$75.00
FVS Section Members
Online
$60.00
Group ordering for your team
2 to 5 registrants
Save time with our group order form. We'll send a consolidated invoice to keep your learning expenses organized.
Start order
Instructors
Clara Chin
Clara Chin is a managing director in the Forensic and Litigation Consulting segment and is based in New York. Ms. Chin has over 12 years of experience in providing consulting services related to solvency, fraudulent conveyances, breach of contract, due diligence review of fund managers, accountant malpractice, audit assistance, fraudulent financial reporting, and other litigation matters. Ms. Chin's litigation consulting assignments have included solvency analysis, piercing the corporate veil, recalculation of management fees, operational due diligence of fund managers, audit malpractice, bankruptcy litigation, post-acquisition disputes and breach of contract claims. Ms. Chin's financial investigative assignments have included fraudulent accounting investigations, embezzlement of corporate funds and government subsidy payments, fraudulent trade allocations, and Foreign Corrupt Practices Act violations. Ms. Chin has exposure to a range of industries including financial services, banking, investment management, financial derivatives (including CLO and CDO), consumer products, retail, aerospace, healthcare and energy. Prior to joining FTI, Ms. Chin was a Senior Associate in PwC's Assurance practice. During her PwC career in audit, Ms. Chin supported audit engagements of investment management companies with securities pricing and portfolio valuations. In addition, Ms. Chin has experience as an Associate in PwC's International Tax practice.
Jeff Litvak
Jeff Litvak is a Senior Managing Director in the FTI Consulting Forensic and Litigation Consulting segment and is based in Chicago. Mr. Litvak is a Certified Public Accountant (CPA), Accredited in Business Valuation (ABV), an Accredited Senior Appraiser (ASA) in business valuation, and is Certified in Financial Forensics (CFF). Mr. Litvak specializes in forensic accounting investigations and valuation matters, assessment of economic damages, analysis of lost profits and unity of interest/separateness matters. Mr. Litvak is FTI Consulting's National Product Leader in merger and acquisition disputes, and was recently designated as co-chair of the AICPA Task Force on merger & acquisition disputes, where he received the 2009 AICPA Award for Volunteer of the Year for his achievements. In 2010, Mr. Litvak was appointed to the AICPA's Executive Committee for the Forensic and Valuation Section, and he will co-chair the Bankruptcy and Insolvency Task Force. This task force will focus on restructuring challenges and bankruptcy and solvency disputes. Mr. Litvak has experience in a cross section of industries such as insurance, real estate, manufacturing, wholesaling, construction, high tech, automotive, financial services, healthcare, and pharmaceutical. His extensive experience in accounting and auditing, market penetration analysis, and corporate finance provide a strong background for analyzing damages in many types of business litigation. He has worked on significant matters for the United States Department of Justice and Internal Revenue Service on valuation and other corporate finance matters. Lastly, Mr. Litvak and others from FTI Consulting were asked to teach valuation and damages applications of mergers and acquisitions to members of the Chinese Appraisal Society, who made a special trip to the United States to gain perspective on performing valuation work in the United States. Mr. Litvak has provided expert opinions in federal, state, and municipal courts throughout the United States on matters involving post-acquisition disputes, breach of contract damages, employee termination, lender liability, healthcare fraud and abuse, antitrust, lost profits, and destruction of business within the financial services, internet and healthcare industries.
Scott D. Friedland
CPA/ABV, CFA, CFE
Scott Friedland is a Senior Managing Director in the FTI Consulting Forensic & Litigation Consulting practice and is based in New York. For the past 15 years, Mr. Friedland has provided auditing, accounting and investigative expertise to attorneys in litigated and arbitrated disputes. Mr. Friedland has provided advice in matters involving purchase price disputes, shareholder disputes, accountant malpractice, fraudulent conveyances, financial services and banking litigation, business interruption, breach of contract and fraudulent financial reporting. He has provided expert testimony, has assisted counsel in independent corporate investigations and has served as the accountant to the receiver of several companies. Mr. Friedland holds a B.S. in economics from the Wharton School of the University of Pennsylvania. He is a Certified Public Accountant, a Certified Fraud Examiner, and a Chartered Financial Analyst. Mr. Friedland is a member of the American Institute of Certified Public Accountants, Association of Certified Fraud Examiners, CFA Institute, Institute of Business Appraisers, New York Society of Security Analysts, and New York State Society of Certified Public Accountants. He is also a former officer and director for Transportation Alternatives, a not-for-profit organization.
Accessibility
The Association is dedicated to removing barriers to the accountancy profession and ensuring that all accountancy professionals and other members of the public with an interest in the profession or joining the profession, including those with disabilities, have access to the profession and the Association's website, educational materials, products, and services. The Association is committed to making professional learning accessible to all. This commitment is maintained in accordance with applicable law. For additional information, please refer to the Association's Website Accessibility Policy. For accommodation requests, please contact adaaccessibility@aicpa-cima.com and indicate the product that you are interested in (title, etc.) and the requested accommodation(s): Audio/Visual/Other. A member of our team will be in contact with you promptly to make sure we meet your needs appropriately.
Cancellation Policy
View our Cancellation policy
here
Business Damages Concepts and Calculations
Select from the following options:
Price excluding sales tax
$95.00
Shipping cost and sales tax will be added later during checkout