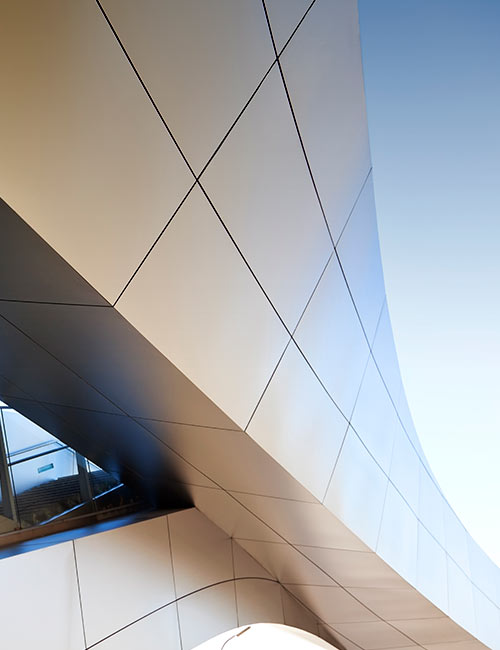 AICPA CFF Exam Review Course
AICPA CFF Exam Review Course
This CPE self-study course provides an in-depth, comprehensive review of the financial forensics body of knowledge to help prepare for the CFF exam.
NASBA Field of Study
Specialized Knowledge
Author(s)
Anna Maria Cicirello
Product Details
Get prepared!
AICPA's CFF credential is the most rigorous and prestigious of the financial forensics certifications. If you are preparing for the CFF Exam, this course is for you.
Backed by the resources and collective expertise of forensic accounting professionals associated with the AICPA, this CPE course provides an in-depth, comprehensive review of the financial forensics body of knowledge to help prepare for the exam.
In this self-study course, highly experienced instructors define and explain the disciplined approaches to forensic accounting that lead to a thorough knowledge of the varied specialties. This course addresses the following:
Professional responsibilities and practice management
Fundamental forensic knowledge, laws, courts, and dispute resolution
Specialized forensic knowledge, bankruptcy, insolvency, and reorganization
You'll also get illustrative examples and detailed explanations to ensure you understand this multifaceted area.
Free e-book with purchase.
When you order this course, you will receive a free copy of the Essentials of Forensic Accounting, 2nd edition in eBook format! This eBook will automatically be added to your cart upon purchase of this CFF Exam Review course.
Note: Candidates should not rely solely on this review course to prepare for the CFF Exam. This CPE course is not meant to teach topics to the candidate for the first time. A significant amount of independent reading, study and/or experience will be necessary to prepare for the exam, in addition to taking the review course.
If you are a professor or a CPA sitting for the CFF credential exam and would like to receive an answer key for the end-of-chapter questions contained in the book, please call our service center at 888.777.7077 or email service@aicpa.org.
Learn more about the Forensic and Valuation Services Section.
Key Topics
A comprehensive overview of all topics outlined in the CFF Exam's Content Specification Outline (CSO), which serves as the AICPA's forensic services body of knowledge.
Helpful test preparation materials, including a bonus copy of the Essentials of Forensic Accounting eBook - an indispensable resource delivering matchless knowledge to practitioners, financial managers and students in understanding the complex elements and factors that impact the forensic accounting practice areas
Increased opportunities with elevated forensic accounting skills and credentials to help increase client retention and generate new revenue streams for your firm
Learning Outcomes
Recognize professional responsibilities and practice management. As in all engagements, CPAs need to be cognizant of the professional standards applicable to forensic matters.
Apply fundamental forensic knowledge. The CPA's understanding of the applicable civil and criminal justice systems (or alternative dispute resolution process) is essential to the planning, performance, and reporting of a forensic engagement. While not every forensic engagement will result in litigation, each one should be approached as if it will be presented in court.
Apply specialized forensic knowledge. Since each forensic accounting engagement is unique, the forensic accountant must use appropriate specialized forensic knowledge. Topics covered include bankruptcy, insolvency and reorganization
electronic data analysis
damages calculations
family law
financial statement misrepresentation
fraud prevention, detection and response
and valuation.
Credit Info
NASBA Field of Study
Specialized Knowledge
Prerequisites
Basic knowledge of topics covered in the CFF Exam's Content Specification Outline
Access
Online
This is a digital product. With full paid access the content will be available to you for 2 years after purchase date.
Pricing
AICPA Members
Online
$240.00
FVS Section Members
Online
$185.00
Group ordering for your team
2 to 5 registrants
Save time with our group order form. We'll send a consolidated invoice to keep your learning expenses organized.
Start order
Instructors
Anna Maria Cicirello
CFF CPA, CA, CBV, CPA/CFF
Accessibility
The Association is dedicated to removing barriers to the accountancy profession and ensuring that all accountancy professionals and other members of the public with an interest in the profession or joining the profession, including those with disabilities, have access to the profession and the Association's website, educational materials, products, and services. The Association is committed to making professional learning accessible to all. This commitment is maintained in accordance with applicable law. For additional information, please refer to the Association's Website Accessibility Policy. For accommodation requests, please contact adaaccessibility@aicpa-cima.com and indicate the product that you are interested in (title, etc.) and the requested accommodation(s): Audio/Visual/Other. A member of our team will be in contact with you promptly to make sure we meet your needs appropriately.
Cancellation Policy
View our Cancellation policy
here
AICPA CFF Exam Review Course
Select from the following options:
Price excluding sales tax
$305.00
Shipping cost and sales tax will be added later during checkout