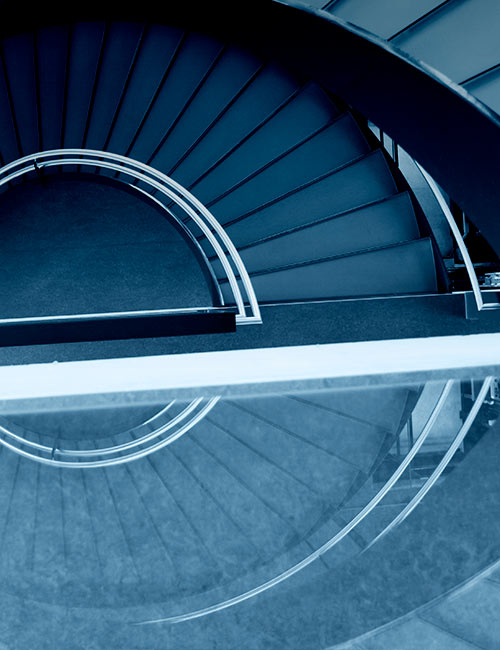 Virtual Tax Boot Camp, Level 3: New Senior/In-Charge
Virtual Tax Boot Camp, Level 3: New Senior/In-Charge
Designed for staff with 3-5 years of who Seniors and Supervisors or working towards these positions. This level will broaden your tax knowledge in the areas of ASC 740, tax exempt organizations, and real estate transactions.
Date
Nov 07 - Nov 11, 2022
NASBA Field of Study
Taxes
Conference Details
Early Bird Savings
Register early and save! Early bird savings will be shown in your shopping cart.
Save $100 on the July Virtual Boot Camp through June 10.
Save $100 on the November Virtual Boot Camp through Sept 23.
Advanced technical training. Tax School, Level 3 training identifies the more difficult areas for experienced tax compliance specialists. We will focus on understanding business strategies, analyzing your client's competitive position, and converting this knowledge into tax planning and business advice. Increasing exposure into specialized tax niches will position your work force to capitalize on emerging cross-selling opportunities. Key subject matters covered include ASC740 and deferred income taxes, estates and trusts, tax exempt organizations, real estate transactions, and advanced S Corporation concepts. This level will give Staff, Seniors and Supervisors the confidence necessary to begin assuming client and engagement management responsibilities.
This live training features instructor guided discussion and application exercises covering the practical application of the concepts discussed.
With a maximum 25-seat capacity, this event gives you the advantage of sharing thoughts and challenges with speakers and colleagues in a small, virtual group setting. You'll walk away with new skills and expertise, giving you the knowledge and confidence needed to excel as you progress through levels at your firm.
These courses will prepare you to:
Implement strategies for high-wealth clients, those approaching retirement, homeowners, parents of
college-bound children, employees, self-employed individuals, and seniors
Respond to tax-law and economic developments with up-to-date strategies that save taxes for individual clients
Render appropriate federal income tax advice to clients who are separated, divorcing, or already divorced
Identify circumstances that warrant converting from S to C corporation and gain a basic understanding of how to make the conversion
Interpret tax issues related to the formation of a corporation
Understand the complex rules of basis and distributions
Apply the rules related to acquisitions and liquidations of S corporations
Explain the uses of trusts as S corporation shareholders.
Understand the concept of a trust and the various types of trusts
Advise clients on filing requirements for Forms 706 and 709
Identify the elements of an estate and grantor trusts
Understand the basic steps in a business acquisition · Analyze the three principle approaches to valuation of a business
Structure compensation alternatives for individual buyers and sellers
Prepare and use Forms 990, 990-EZ, and related schedules · Understand which organizations must file returns and which are exempt
For best results, please ensure your video and audio are operating properly. Zoom system requirements. Accessing the live sessions: Your Zoom link will be emailed to you approximately 3 days prior to the start of the event.
Agenda
Day 1, IRS Disputes and Income Tax Accounting
11:00am – 11:05am Eastern
11:05am – 12:30pm Eastern
Assessment Process and Statute of Limitations, Examination and Appeals, The Collection Process: Notices, Federal Tax Lien, Levy, Seizure, and Sale, Installment Agreements
12:30pm – 1:00pm Eastern
1:00pm – 2:30pm Eastern
Offers in Compromise, Tax Liabilities and bankruptcy
2:30pm – 5:00pm Eastern
Theoretical Concepts of FASB ASC 740, Temporary Differences, FASB ASC 740: Identifying Tax Differences and Deferred Tax Worksheet, Accounting for Uncertainty in Income Taxes, Reporting and Disclosure Under FASB ASC 740: Theory and Examples, FASB ASC 740-20: Intraperiod Tax Allocation

Day 2, Advanced Tax Planning S Corporation
11:00am – 12:30pm Eastern
Basis in S Corporation Stock, Distributions, Compensation Planning
12:30pm – 1:00pm Eastern
1:00pm – 5:00pm Eastern
Use of Qualified Subchapter S Subsidiaries, Liquidations, Reorganizations and Redemptions, Estate Planning and the Use of Trusts, S Corporations and IRC Section 199A
Day 3, Individual Tax Planning
11:00am – 12:30pm Eastern
Maximizing Tax Benefits for Sales of Capital Gain Assets and Real Property, Planning for Employer Stock Options, Employer Stock Held in Retirement Accounts, and Restricted Stock
12:30pm – 1:00pm Eastern
1:00pm – 5:00pm Eastern
Maximizing Tax Benefits for Personal Residence Transactions, Tax Planning Opportunities with Vacation Homes, Timeshares, and Co-Ownership Arrangements, Tax Planning for Marital Splits and Married Same-Sex Couples, Tax-Saving Tips for Self-Employed Taxpayers Purchase Price Allocation, Tax-Smart College Financing Strategies
Day 4, Introduction to Business Acquisitions
11:00am – 12:30pm Eastern
Business Transaction Basics, Transaction terms and Key Documentation, Introduction to Due Diligence, Taxable Versus Tax-Free Transactions
12:30pm – 1:00pm Eastern
1:00pm – 5:00pm Eastern
Asset Versus Stock Sales, Purchase Price Allocation, Section 197 Assets, Installment Sales, Transaction Costs, Limitations on the Use of Tax Attributes, IRC Section 280G Golden Parachute Payments, State and Local Tax Considerations
Day 5, Advanced Taxation LLCs & Partnerships
11:00am – 12:30pm Eastern
Allocation of Partnership and LLC Income Under Section 704(b), Allocations with Respect to Contributed Property Section 704(c)(1)(A), Allocation of Partnership Recourse Liabilities Under Section 752
12:30pm – 1:00pm Eastern
1:00pm – 5:00pm Eastern
Allocation of Partnership Nonrecourse liabilities and related deductions under sections 752 and 704(b), Advanced Distribution Rules, Adjustments to the Basis of Partnership or LLC Assets, Sale of an Interest in a Partnership or LLC
Who Should Attend
Tax Staff with 3-5 years of experience
Firms seeking consistent training and level setting
Credit Info
CPE Credits
Online - Nov 7-11, 2022
27.5
NASBA Field of Study
Taxes
Prerequisites
Tax Staff with 1-3 years of experience
Online - July 25-29, 2022
Jul 25, 2022-Jul 29, 2022
$1,095.00 - $1,595.00
Tax Section Members
$1,095.00
Online - Nov 7-11, 2022
Nov 7, 2022-Nov 11, 2022
$1,095.00 - $1,595.00
Tax Section Members
$1,095.00
Accessibility
The Association is dedicated to removing barriers to the accountancy profession and ensuring that all accountancy professionals and other members of the public with an interest in the profession or joining the profession, including those with disabilities, have access to the profession and the Association's website, educational materials, products, and services.The Association is committed to making professional learning accessible to all product users. This commitment is maintained in accordance with applicable law. For additional information, please refer to the Association's Website Accessibility Policy. As part of this commitment, this product is closed-captioned. For additional accommodation requests please contact adaaccessibility@aicpa-cima.com and indicate the product that you are interested in (title, etc.) and the requested accommodation(s): Audio/Visual/Other. A member of our team will be in contact with you promptly to make sure we meet your needs appropriately.
System Requirements
View our system requirements
here
Cancellation Policy
View our Cancellation policy
here
Virtual Tax Boot Camp, Level 3: New Senior/In-Charge
Nov 07 - Nov 11, 2022
Select from the following options:
Live Online - Nov 7-11, 2022
$1,595.00
Price excluding sales tax
$1,595.00
Shipping cost and sales tax will be added later during checkout