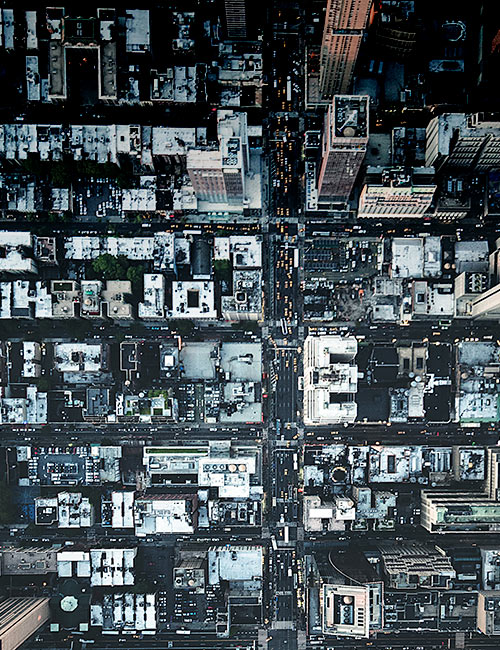 Artificial Intelligence for Accounting and Finance Professionals
Webcast
Artificial Intelligence for Accounting and Finance Professionals
The term Artificial Intelligence (AI) has been in the news for decades inspiring a mystique that has rarely lived up to the expectations... until now! AI now offers the potential to revolutionize the way we do business from reinventing customer experiences to prescriptive forecasting leading to a significant competitive advantage.
NASBA Field of Study
Information Technology
Author(s)
Joyce Shen, Vadas Gintautas
Product Number
WCAIAFP2208B
Product Details
Prepare for the Artificial Intelligence revolution
The term AI has been in the news for decades inspiring a mystique that has rarely lived up to the expectations… until now! AI now offers the potential to revolutionize the way we do business, from reinventing customer experiences and predictive forecasting to prescriptive marketing approaches.
This dynamic webcast series is designed to provide you with a practical understanding of AI today, what powers AI and a roadmap to begin your Artificial Intelligence (AI) journey. AI is considered the fastest moving technology in history, so stay ahead of the curve and prepare for the revolution by exploring the possibilities of what AI can do for your business or firm and how it can and will increase your competitive edge.
This webcast series includes Part 1: Demystifying Artificial Intelligence and Part 2: Roadmap to Artificial Intelligence.
CPE credit hours are subject to final review and may increase.
Who Will Benefit
Finance executives
Controllers
CFOs
Aspirational leaders
Accounting and finance professionals globally
Key Topics
Differences between AI, Machine Learning (ML) and Deep Learning (DL)
Benefits of Artificial Intelligence
AI applications and capabilities and how it drives a competitive advantage
Industry drivers and real-world examples of AI
Focuses on the importance of a data-driven AI strategy
What is an AI strategy for the enterprise?
Considerations for an AI strategy
Learning Outcomes
Recall basic concepts related to AI.
Recognize the importance of AI.
Identify current practical applications of AI.
Recognize AI capabilities.
Recognize the importance of data in AI applications.
Recognize how AI can be applied to a business problem.
Recognize data management considerations when developing an AI strategy/plan.
Recognize situational risks and ethical considerations when developing an AI strategy/plan.
Upcoming Webcast Dates
Aug 10 - Aug 19 2022
Aug 10, 5pm – 9pm GMT
Credit Info
NASBA Field of Study
Information Technology, Specialized Knowledge
Access
This is a digital product. With full paid access the content will be available to you for 3 months after purchase date.
Group ordering for your team
2 to 5 registrants
Save time with our group order form. We'll send a consolidated invoice to keep your learning expenses organized.
Start order
Speakers
Joyce Shen
Joyce is currently the investment director and operating partner at Tenfore Holding leading enterprise software and big data investments. Outside Tenfore, Joyce is a faculty of data science at UC Berkeley. Joyce was previously the global managing director of emerging technologies and venture investments in the CTO office at Thomson Reuters where she built and led global emerging tech partnerships program and the emerging technology venture fund. During her tenure, she led new product innovations in fintech, IoT, and emerging data solutions, established the global blockchain program, and made eleven early-stage investments. Before Thomson Reuters, Joyce was the founding global CFO of IBM Cloud Platform managing $1B P&L. She also spent several years in IBM Corporate Development leading acquisitions and divestitures exceeding $6B in total transaction value. Joyce received her undergraduate and masters degrees from the University of Chicago.
Vadas Gintautas
Vadas Gintautas completed a Ph.D. in Physics from the University of Illinois, specializing in complex systems and nonlinear dynamics. His postdoctoral work was at Los Alamos National Laboratory, working on biologically inspired neural network models using Roadrunner, which was the most powerful supercomputer in the world at the time. After working as a physics faculty member at Chatham University for 4 years, he switched to a career in industry, at BAE Systems FAST Labs as a research scientist. He currently leads the Emerging Machine Learning Analytics section, working on topics that span information theory, machine learning, and artificial intelligence.
Accessibility
The Association is dedicated to removing barriers to the accountancy profession and ensuring that all accountancy professionals and other members of the public with an interest in the profession or joining the profession, including those with disabilities, have access to the profession and the Association's website, educational materials, products, and services. The Association is committed to making professional learning accessible to all. This commitment is maintained in accordance with applicable law. For additional information, please refer to the Association's Website Accessibility Policy. For accommodation requests, please contact adaaccessibility@aicpa-cima.com and indicate the product that you are interested in (title, etc.) and the requested accommodation(s): Audio/Visual/Other. A member of our team will be in contact with you promptly to make sure we meet your needs appropriately.
Cancellation Policy
View our Cancellation policy
here
Artificial Intelligence for Accounting and Finance Professionals
This webcast includes two sessions. Select from the following options:
Starts Aug 10, 2022
5pm – 6pm GMT
Price excluding sales tax
$375.00
Shipping cost and sales tax will be added later during checkout